Vampires, witches and…Flo, the Progressive car insurance lady?
When you think car insurance, you don't think Halloween (and vice versa), but for the fourth year in a row, Progressive, the car insurance company, encouraged people to dress up as Flo, its iconic spokeswoman. All you need is a brunette wig, MAC Ladybug lipstick, a white apron, and an I ♥ Insurance button and you're set.
"We see a lot of value in people walking around as the personal embodiment of our brand," says Susan Rouser, Progressive's social media manager. "Given the social following Flo has, it's clear that people really love her and want to engage with her."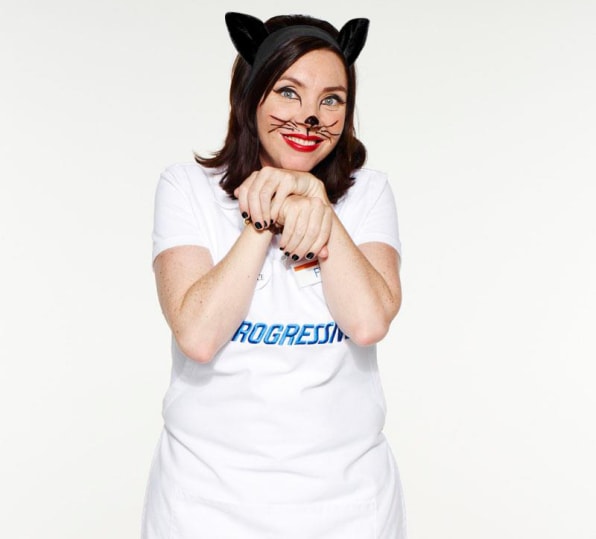 With more than 4.7 million Facebook fans, Flo is already a social media superstar. But on Twitter, Flo had a relatively meager 19,000 fans.
To support the campaign, Progressive paid for the promoted trend #dresslikeflo on October 25. "We wanted to give it a few days before Halloween to give people time to order a costume or create one," says Rouser.
For the first time ever, Progressive sold its own official Flo costume on Amazon (last year the company used a third-party vendor), but also supported homemade Flo costumes.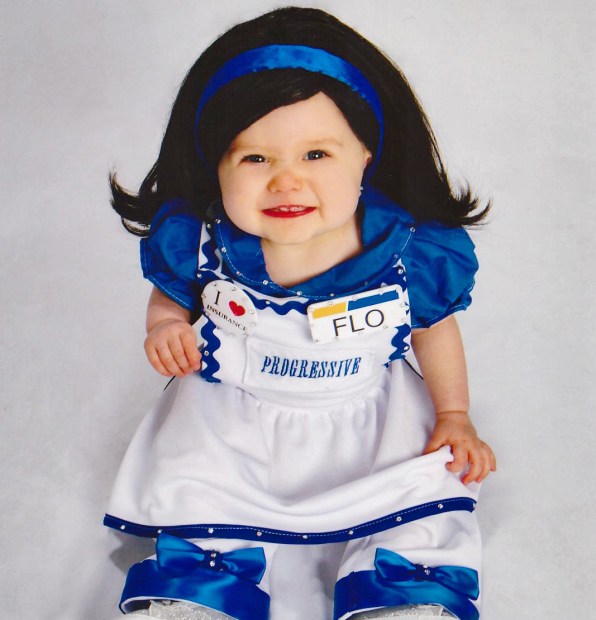 Aside from generating real-world impressions (in the form of the costumes), the campaign's goal was to direct people to a micro-site on Progressive's website where fans could get tips on how to dress like Flo (and presumably, about how to buy car insurance).
Progressive's site provided free downloadable content including the Progressive logo, I ♥ Insurance button, name tag, and just about all of the things you need to make a Flo costume (you've got to supply your own Navy headband, white polo shirt, and brunette wig or hairstyle, not to mention a perky disposition).
In addition to the #dresslikeflo hashtag, Progressive also worked with celebrity makeup artists/video bloggers on YouTube to give viewers a tutorial in how to dress like Flo, including how to dress like Flo as a zombie, unicorn, and alien:
How did Progressive measure the campaign's success? "The ultimate key performance indicator (KPI) would be if we could track how many people actually dressed like Flo, but unfortunately that's not really possible," says Rouser. "We do know that thousands of costumes were sold and many more were created."
Impressions on Twitter were in the millions and the campaign got more than 20% engagement, according to Progressive. The company's website also saw a boost in traffic, although Progressive wouldn't provide specific stats.
Progressive asked fans to post pictures of themselves dressed up as Flo on their Facebook page and share them on Twitter.
"We loved all of the pictures that people shared. We've gotten crazy pictures of babies and dogs dressed up as Flo," says Rouser.
And what did Flo dress up as for Halloween? Progressive polled her Facebook fans asking what she should dress up as. "Of course, Flo needs her own costume," said Rouser. "Overwhelmingly, fans voted for her to dress up like a cat."