A youthful film festival crowd packs Toronto's Bloor Hot Docs Cinema for a gritty crime thriller right up their alley. Pusher is a high-energy, British remake of Nicholas Winding Refn's cult classic 1996 Danish movie, this time starring Richard Coyle as the low-rung drug dealer trying to fix a deal gone bad to make good with his angry supplier (Zlatko Burić from the original Pusher trilogy).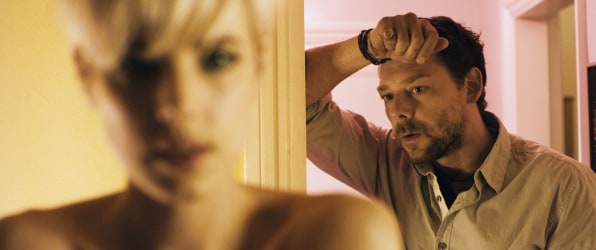 There are hoots and whistles from the rowdy audience but they have little to do with the film's male lead and everything to do with his movie girlfriend. Sprinting down the aisle is British fashion model Agyness Deyn, joining Pusher director Luis Prieto onstage to talk about her pivotal role as junkie-stripper-girlfriend Flo, the hectic pace of the no-budget thriller, and later, in the cinema lobby to greet her many fans.
Even in the festival mob, Deyn stands out as a genetic rarity. She's not just any catwalk model. Deyn is the former face of Burberry, Vivienne Westwood, and Giorgio Armani; one-time rock star girlfriend to Josh Hubbard of The Paddingtons and Albert Hammond Junior of The Strokes; the mournful narrator at the beginning of the Rihanna music video "We Found Love," and newlywed to actor Giovanni Ribisi.
The heir apparent Brit Fashion Queen, post-Kate Moss, Deyn is so famous her trademark blonde bob earned its own nickname, the "Agy," launching an army of hairstyle clones (think Jennifer Aniston circa Friends) and earning an entire issue of i-D dedicated to her iconic style.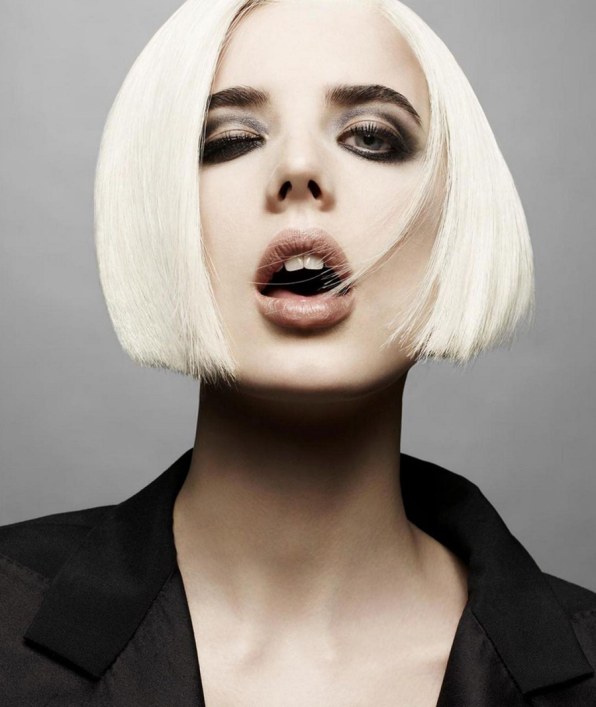 Yet, despite the glamor and perks of the profession, Deyn is in the process of self-transformation and a creative reinvention at age 29. Basically, Deyn tells us she's forever done with fashion and completely committed to her next career chapter, acting. These days, she wants to be known for more than her famous Pixie hair.
"Being English and growing up with English films, I'm like okay, there are drugs and guys running around and a chick who's a stripper, you know what I mean," Deyn says. "Then I see the aesthetic Luis brings to the movie and I see that this is not your typical guy's film with drugs and stuff. This is so beautiful and different from everything else."
The following day, and prior to the next round of Pusher screenings, Deyn sits down and talks about new life passions.
Deyn wants to talk seriously about her first leading role, the hectic pace of filming Pusher on the streets of London, and the camaraderie that comes from working 24/7 with the same crew over the shoot. The Vogue cover girl is yesterday's news–the reinvented Deyn talks camera filters, the professional leveling that comes with a small independent movie, and rolling up one's sleeve to make tea for cast and crew.
"I'm from the north of England," she adds laughing. "I can make a good cup of tea and I want to bring all my skills to the job."
Pusher shows that Deyn is more than capable of wiping away her Burberry polish and believably capture urban grit, thanks to some coaching from a London stripper.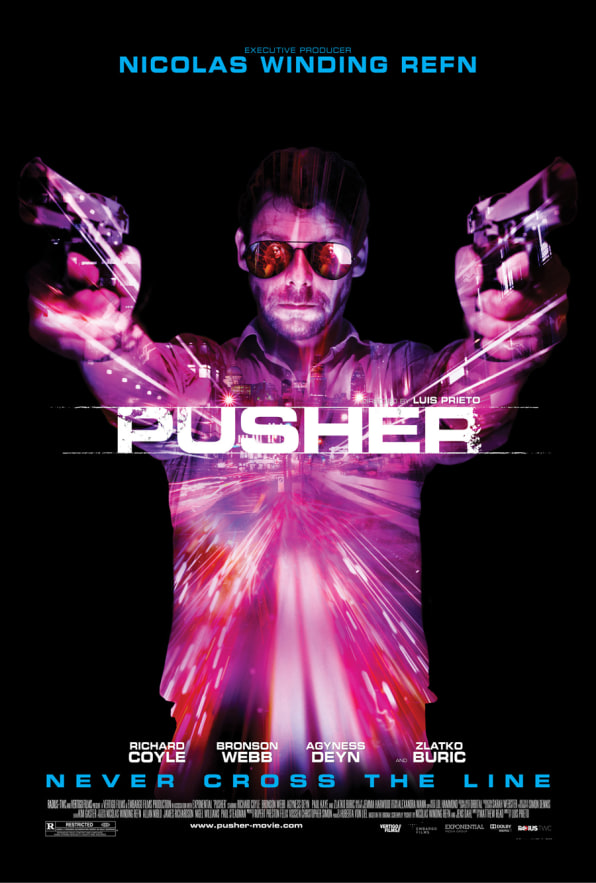 As Flo, Deyn is the key character to Pusher, who stirs the plot from start to finish and proves once again the timeless Jean-Luc Godard quote "All you need for a movie is a gun and a girl." Think Kelly Macdonald in Trainspotting or Helena Bonham Carter in Fight Club with a whiff of Angelina Jolie circa Girl, Interrupted.
Deyn, who has been a Page Six topic on more than one occasion, insists she's happy to leave the world of the BeautifulSuperFamous despite all of fashion's jet-set perks.
Asked if her "We Found Love" narration alongside Rihanna prepared her for Pusher, Deyn laughs. Instead, she talks about her growing confidence as an actress after appearing briefly in the Hollywood blockbuster Clash of the Titans, as Aphrodite no less, or this past spring in the West End London play The Leisure Society, confidence Deyn says that led her to accept the leading female role director Terence Davies' upcoming movie Sunset Song, opposite Peter Mullan.
There is resolve in Deyn's voice as she talks creative reinvention and an unabashed "I'm through with it" attitude when it comes to fashion.
"I could model and that could be the easiest thing," Deyn says. "It would be like this is my bread and butter and I could do this but I feel like you have to take risks. I'm not someone to take something that's easy. That's why I want to do this. Do the Terence Davies film at the end of the year. This whole experience, how much I learned, how I had to learn so fast, how I had to learn from everyone, this has given me the drive to go on and do it."
Granted, there are also inspirations, other fashion models that tried acting. No, she's not considering Cindy Crawford or Heidi Klum and reality TV hostess duties. Think Danish fashion model Rie Rasmussen or fellow Brit Lily Cole.
Of course, one key thing does remain the same.
Her model name Agyness Deyn, the name that helped transform 18-year-old Laura Hollins from a Manchester, England girl in a fish and chips shop to a fashion star, is her name for good. Just because one is in the process of self-transformation doesn't mean you ditch standout brand identity.