Friskies will announce this morning that it is no longer just a cat food brand. It has larger catspirations, and is catapulting itself into a new category. It is to be the namesake of The Friskies, the first (and possibly annual) large-scale competition to name the Internet cat video of the year–including a $15,000 grand prize, and truckloads of cat food. The Nestlé Purina brand is speaking loudly, putting its money where its needle teeth and spiny tongues are and saying: I can has branding opportunity?
You can, Friskies. Though it's amazing it took this long.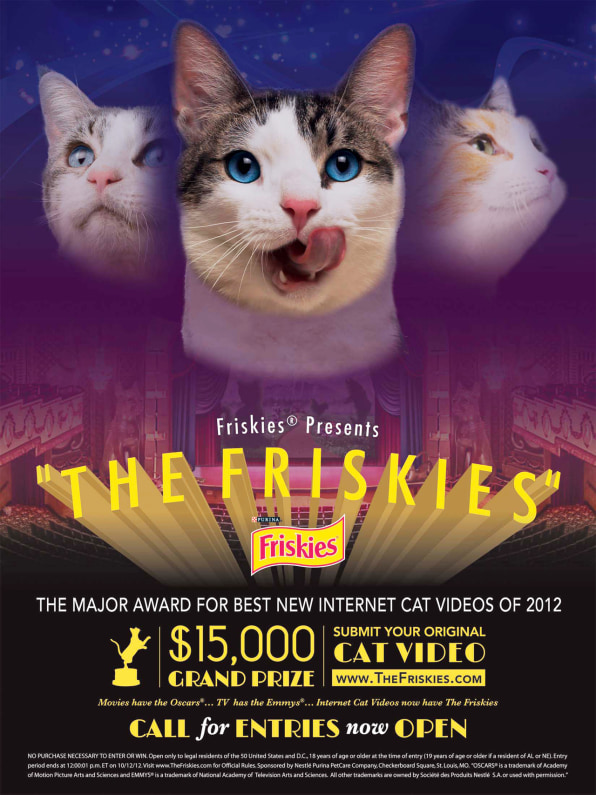 If a brand is a cat, the Internet is a small box to be squeezed into. It is dubstep to be danced to. A lime to be worn as a hat. And yet, while brands of all types have hijacked various Internet flotsam, established cat brands have been comparatively slow to try riding the Internet cat meme. Some don't paw it at all; others do it clumsily. But many brands are at least now trying. The Internet cat is about to be colonized, and Friskies is carrying the catnip.
How new is this? Friskies only launched a Facebook page last spring. It followed that up with iPad games for cats (most involve a cat tapping at the screen); training a cat named Buddy to play the games and then pitting it against random college mascots; and a party at Austin's SXSW Interactive, where it partnered with Cheezburger Network to unveil four sculptures of famous Internet cats–all made of cheese. But The Friskies contest is arguably the most ambitious: It's overseen by a panel of celebrity judges (including Wayne White, original set designer for Pee Wee's Playhouse), and come November 5, Friskies will have a cat-humor artillery of finalists to unload online.
Importantly, The Friskies will consider any cat video created in 2012 that its original creator submits. That is to say, cat owners don't have to make content for Friskies; they just have to send in stuff they already made. Stuff that may have even already gone viral. It's tough for a brand to invest in silly cat videos that may go nowhere, so this is a clever solution–a way to comfortably attach the Friskies name to Internet-tested material. So, I ask communications brand manager Shaun Belongie: That's the point, right?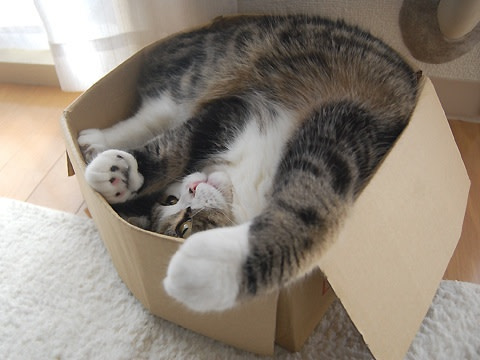 "One of the things we celebrate is that cats have this really vivid imagination," says Belongie (a claim substantiated by the brand's jaw-droppingly trippy "Feed the Senses" ads). "They experience the world differently. Cat videos, in a lot of ways, really do celebrate the imagination of cat owners and cats."
Yes, yes. But you're trying to boost the brand on the back of an Internet meme, right?
Belongie: "The cat video has almost become an art form. But it needed to be legitimized, in our estimation, as an art form. It needs a major award–like movies have the Oscars, like TV has the Emmys, Internet cat videos needed an award. Friskies can do that."
Admissions of profit motive: harder than a hairball to cough out!
But Friskies is onto something here–because the yuck-yucks of average customers can rarely compete against the web's best LOLZers. Case in point: Fresh Step's Kitty Photobooth, where users are encouraged to submit cat photos and caption them. The most popular one right now: an ill-cropped photo of a furball that's saying, "Boy mom has a comfortable knee." Not exactly Buzzfeed-worthy. Hell, it's barely Geocities-circa-1997 worthy. "The average person can do things that are entertaining for their friends and family, but not for everyone in the world," Fresh Step spokesman David Kargas explains with a cat's deftness. (Fresh Step also creates a video series called The Great Cat Debate, in which actors portray cat freaks who, say, meow the National Anthem. You can be the judge of its comedic value.)
Though, Fresh Step earns a treat for even producing original content.
Sarah Taillon at Kong, the pet-toy maker, wishes she could do that, but she's largely running the company's social media presence herself. So instead, she posts photos of animals on Facebook and asks fans to write captions. "We don't want to devote too much of our time and energy to this kind of thing at this point in time, because it's not where our target market is all the time," she says. Kong mostly targets women in their late 30s to 40s, and thinks it can reach them better through vets, groomers, and shelters. "So social media is my own pet project."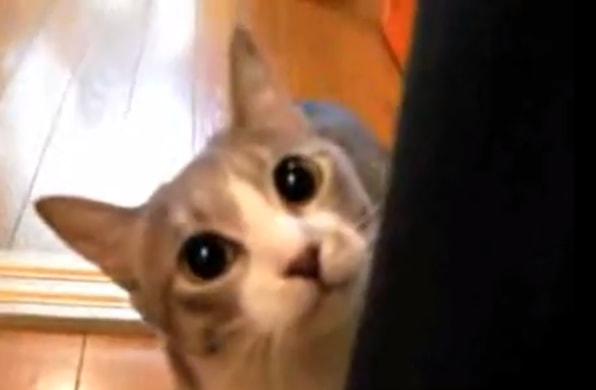 Cat Fancy–the venerable magazine fancying all things cat since 1965–is also unsure that funny felines really speak to its audience. Do Internet cat lovers actually love real cats? It's an intriguing question. Cat Fancy editor Susan Logan won't hazard a guess, but she does believe that her readers–who definitely love real cats–are more interested in stuff like sober medical and behavioral advice. "I love the LOL cats, and they're cute and they're funny and we need humor too," she says. "But I guess, because we have been around for so long, and the Internet is relatively new, we have been surprised by just kind of the avalanche with all the cat videos and cat memes out there. But you know, we're continuing to explore, without neglecting what people come to us for."
So far, the goofiest thing that Cat Fancy offers is an advice column "written" by Garfield–a cat who, let's be honest, ran out of jokes after eating his first lasagna about 20 years ago. This month's issue includes the following exchange:
"Dear Garfield: Every time I find a great new cardboard box to sleep in, my owner pulls me out and plops me into a cat bed. Then she tosses my box in the trash! What can I do? Boxless in Boston."
"Dear Boxless: Don't be too hard on your owner. She thinks she's doing you a favor by putting you on a nice, comfy cat bed. But humans don't understand the irresistible lure of a cardboard container. It's stronger than catnip. When we find a box, we just gotta get inside. And the smaller the better. As an internet cat so eloquently put it, snuggled in a tiny corrugated cube, 'If it fits, I sits.'"
Well, Garfield, at least you know how to use the Internet. It's a start.