Were you surprised when you realized that you have this ability to raise a lot of money for good causes fast? We would like to know your take on why your supporters are so responsive to your requests.
I've seen my readers act generously upon intangible things, such as leaving comments or liking things on Facebook, but until my first Indiegogo campaign I never realized that they were so generous with their money as well. I think a big part of it was that during my first campaign I was threatened by a lawsuit and my campaign was more of an act of self defense. I didn't want to go to court or have to pay this guy $20,000 in damages, so instead I turned villainy on its head and made it into a charitable fundraiser. When I first started the campaign, I was worried no one would donate. I thought it was too much to ask and I'd look silly after raising, like, 8 bucks. Thankfully my readers are supportive and fantastic, and we raised 1,100% of our goal.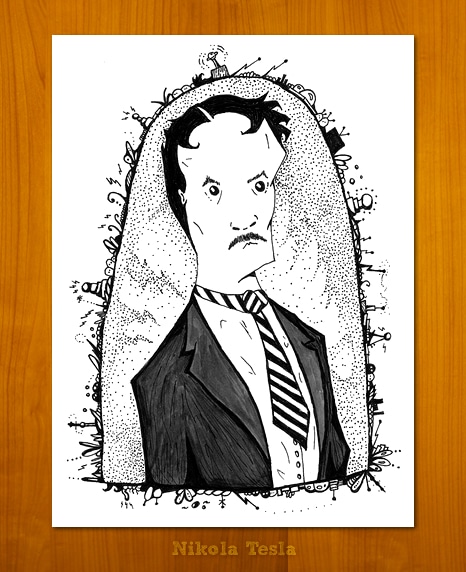 Why is it important to have a museum dedicated to Tesla?
Tesla changed the world. He's the father of the electric age and brought us into a second industrial revolution, but he's unfortunately been forgotten in most history books. Building a museum is almost a way for us to retroactively honor his legacy. Furthermore, there's no Tesla Museum in the United States, and Tesla frequently stated that he considered himself a proud American and this is where almost all his major accomplishments took place. In short: it's a way for people on the Internet to right a wrong. Tesla was forgotten, but building a museum is almost a collective way for us all to say "Sorry we were jerks, Tesla," even 70 years after his death.
Last month we covered Edward Norton and his micro funding platform Crowdrise. They're pretty funny, too. How do you think humor affects generosity?
Everything is more likable when it's funny, even philanthropy. I've found that if I have an important message or idea I want to convey to my readers, the best way is to make the message as simple as possible and then saturate it with jokes about constipated goats, flamethrowers… things like that.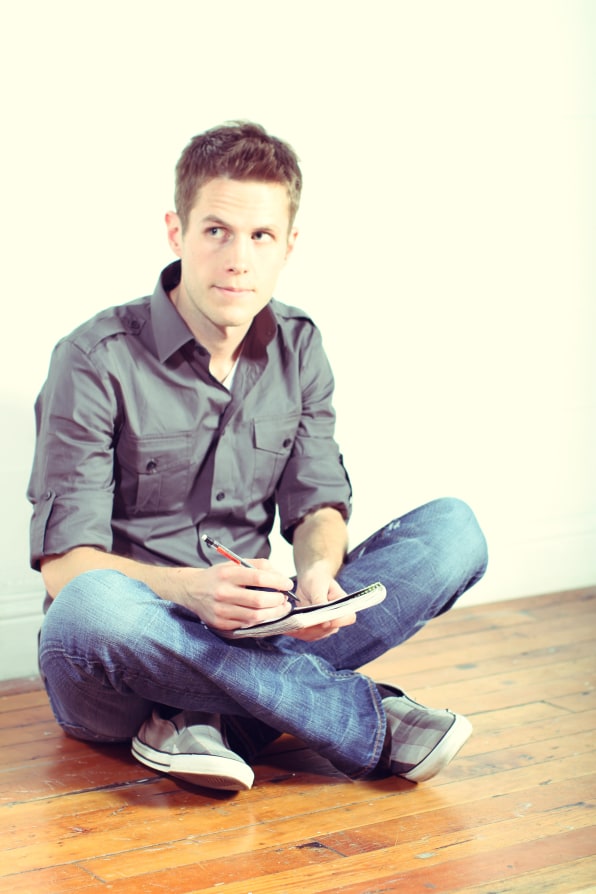 When did you realize your career as a designer would be focused on giving back?
I started talking to the National Wildlife Federation more than two years ago about doing some kind of collaborative campaign to raise money for their cause, but I couldn't figure out the best way to do it so I kept putting it off. My first book was titled 5 Very Good Reasons To Punch a Dolphin In The Mouth, so I thought about having some kind of game on my website where every time you dragon-kick an endangered species, I would donate X amount to charity. But the real moment came after I got sued and we raised all that money for the NWF and the American Cancer Society; that's when I truly realized I could use my powers for good.
Who inspires you most with their generosity?
I grew up hating Bill Gates, because I grew up hating Microsoft Windows. I was a programmer when I was young, and everything Microsoft created was considered an extension of their "evil empire" that put out bad software and monopolized the market. A few years ago, however, I started following Gates' work in philanthropy; particularly his fight against malaria. It's inspiring to see someone with so much wealth and influence making a difference that actually saves millions of lives. Gates doesn't need good PR, and he certainly doesn't need money. He's doing it because he sincerely wants to make the world a better place.
On a more personal note, my sister is one of the most generous people I've ever met. She's got two biological kids and five adopted ones–seven kids in total. I think she's a 25% insane person and 75% kind-hearted.