In 2012, we saw many of the same trends in the world continuing from the past few years. A growing awareness of food deserts, or communities that lack access to fresh nutritious food, led to action from organizations large (Walmart) and small (People's Community Market). At the same time, city denizens have continued to capitalize on the food-growing value of their real estate, building rooftop gardens and indoor hydroponic setups to grow leafy greens.
The movement towards local food entrepreneurship has also continued to thrive. In certain places, people can sign up for classes to learn how to become food artisans and launch their startups in food-themed incubators. And on the East and West coasts, options for home-delivered local food (purchased on the Internet, of course) are increasing: the Bay Area has Good Eggs, while both New York City and San Francisco now have Farmigo.
Despite a rising tide in the country against genetically modified foods, California's Prop 37 to label food products containing GMOs failed to pass. Now GMO labeling proponents are taking the fight to Washington state in the hopes of getting legislation on the ballot there.
As we have less space, more people, and worse weather, it's going to take some crazy farming solutions to feed everyone. These are a few of the ways forward-looking farmers are planning on doing it.
2. Can You Build A Better Candy Bar?
Unreal, the company devoted to making candy with more natural and sustainable ingredients, was faced with a challenge: How do you convert people's guilty pleasure into a healthy(er) snack that still tastes sinful?
People's Community Market hopes to fill a void in people's diets by having the community invest in their own food.
5. Forget The Fridge: Using Chemistry And Nature To Store Food
The cold of your fridge is actually ruining a lot of your (expensive, local, bought at the farmer's market) produce. An artist's project finds ways to use the way fruits and vegetables spoil to keep them fresh, the old-fashioned way.
A program in the nation's poorest congressional district uses urban farming to teach kids an entire curriculum, and create some fresh produce in the process.
8. MIT's Freaky Non-Stick Coating Keeps Ketchup Flowing
Watch never-before-seen videos of an amazing new condiment lubricant that makes the inside of bottles so slippery, nothing is left inside. This means no more pounding on the bottom of your ketchup containers–and a lot less wasted food.
9. There's Gold In Them Pickles: An Incubator Teaches Foodies How To Monetize Fermentation
It seems like everyone is starting a little artisan food company in their kitchen these days. Most of them will fail. But a new institute in the Bay Area (where else?) is trying to add a little business acumen to would-be food entrepreneurs' recipes, in the hopes of growing a more robust local food system.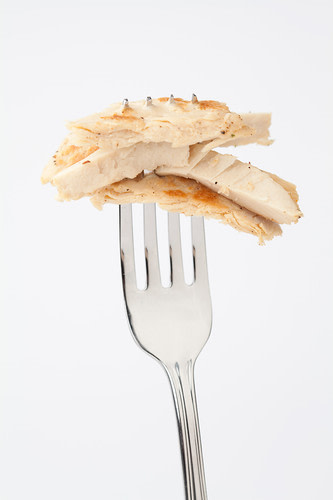 10. Biz Stone Explains Why Twitter's Co-Founders Are Betting Big On A Vegan Meat Startup
Obvious Corporation, an incubator created by Biz Stone and Evan Williams, is backing a company that makes a plant-based meat substitute that it claims is going to make people forget that meat has to come from animals. After shaking up how we communicate, will they change how we eat?
11. A Cookie Coffee Cup That's Easy To Recycle: Just Eat It
The waterproof, insulating Cookie Cup lets you eat your waste. It's more delicious than it sounds.
See these amazing photos of "The Plant," which now houses a cabinet of wonders for sustainability, including hydroponic farms, indoor fish farms, and a mushroom garden. Once complete, the entire building will produce lots of food–but no waste.
14. Genetically Modified Food That Prevents Cancer, Makes You Healthier
There is a lot of reasonable debate about the safety of changing the genetic makeup of things we eat, but scientists are doing amazing things with GM food–everything from cancer-preventing tomatoes to cabbages that produce their own pesticides.
Architecture, cities, clean tech, collaborative consumption, design, education, energy, environment, food, health, infographics, photography, responsible business, and transportation.