Education is at a crossroads. Technology seems like it should open up vast new possibilities for teachers and students alike. And while that possibility is starting to become reality, there are also many pitfalls to avoid. With the widespread adoption of iPads and other tablets throughout the education system, 2012 saw the first real tests of how pervasive tech might change how we learn.
For grade schools, it means figuring out how to use technology in a way that augments, rather than distracts, from lessons. For colleges, the rise of online learning means that administrators and professors have to re-think what it means to be an institute of higher education when much of the learning can be had far from campus.
Most of, all, though, education in 2012 was forced into a fundamental rethinking of both how and what we teach children (and adults). As the economy and world shift more toward technology, entrepreneurship, and innovation, how can we change our schools to best prepare students to excel in this new world?
Is the era of the ivy-walled college coming to an end? How much will technology reshape what we think of as the college experience? See what the experts had to say.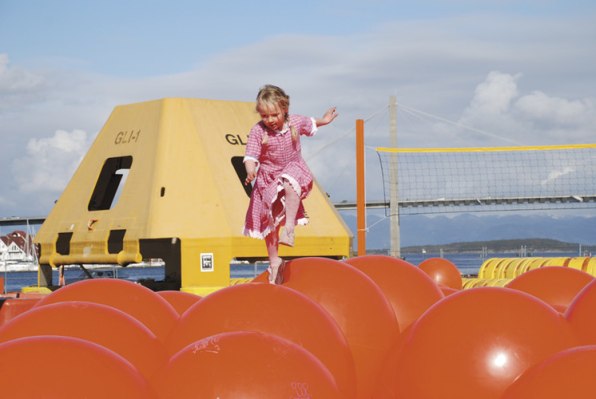 2: 8 Insane Schools, Playgrounds, And Libraries Of The Future
School is a lot more fun when the entire building is covered in astroturf. Or when your playground is an abandoned oil rig. Architects and educators are finding new ways to engage kids in learning through the built environment, and the results are out of this world.
New Charter University can be accessed for free online by anyone. Is its freemium model going to truly democratize higher education?
5: Reinventing Education To Teach Creativity And Entrepreneurship
We don't need to memorize things any more, but we still need teachers to guide our students toward learning the best ways to problem solve. The question is: How do you measure that?
6: What Jay-Z Can Teach Us About The Future Of Education
Forget iPads in classrooms, we need to bring aspiration back to education.
7: Ethiopian Kids Hacked Their Donated Tablets In Just Five Months
After a box of Motorola Xoom tablets was dropped off in an Ethiopian village, kids who had never seen a computer before quickly taught themselves how to make modifications to Android.
8: Dutch Kids Pedal Their Own Bus To School
In the Netherlands, bikes abound. And now, they even take kids to school. Behold, the bicycle school bus.
9: What Is This App Doing To My Kid's Brain?
Seven out of 10 kids in tablet-using homes use the tablet themselves. The author of a new book argues parents are paying attention to the wrong criteria to decide what's good and bad in kids' media.
If it's true that 65% of today's grade school students will work in jobs that don't exist yet, then we better get ready for some drastically different learning environments.
11: 3 Gifts To Get Girls Interested In Engineering
To get more women in the field, we need to start early. Here are a few choices for the budding robotics major in your life.
Architecture, cities, clean tech, collaborative consumption, design, education, energy, environment, food, health, infographics, photography, responsible business, and transportation.