Designers are the new rockstars; that much is clear from the last year. But as important as new running shoes or ergonomic chairs are, designers were perhaps even more important to the developing world, where simple solutions can create huge ripple effects.
Cookstoves, which are often used indoors and powered by wood or charcoal, are a continuing major problem for most of the world, even though people in the developed world can't really relate to it. The smoke from the stoves is horrible for the lungs, and filling them with fuel results in deforestation. But with a few adjustments, designers have made more efficient, cleaner cookstoves. This is just one example of how a design solution can have profound effects.
But besides the serious side, there is also a lot of whimsy from the last year of design coverage, from street art that mocks the grotesque commercialism of outdoor ads to a vending machine to get people excited again about reading. Check out the entire spectrum of design for good in our favorite stories from the year:
1: Forget Brita: Building A Better Water Filter
The new Soma water filter will clean your water in style, and also remind you to actually change the filter, so that you clean your water at all.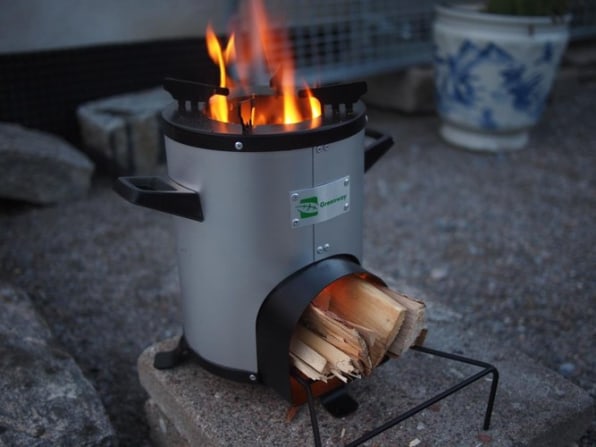 2: A Safer Stove For The Developing World, Created By Indian Student Entrepreneurs
Having an open fire in your house is dangerous, and it's not good to inhale the smoke. But it's how billions of people cook and heat their houses. The Greenway Smart Stove aims to change that–with no moving parts and at a price anyone can afford.
3: Nature Is Bad For The Economy: This Street Art Makes You Question Your Values
"The Economy," a guerrilla art project, wants you to remember that what's best for the economy might not always be what's best for human beings.
4: Singapore's Supertrees Light Up The Night
A new park in the city doesn't just have plants, it also features 18 crazy tree-shaped vertical gardens that glow at night.
5: How Two College Students Created A Prosthetic Arm For An 8-Year-Old
Daniel Wilson wanted a prosthetic to let him ride a bike and swing a bat (and he wanted it to be red), so two engineering students found an ingenious way to make one for him.
6: Error: These Advertised Products Are Actually Horrible
New street art in New York shows the error messages that should pop up on posters for bad food and movies.
7: This Vintage-Looking Vending Machine Dispenses Rare Books For Just $2
Installed at the Monkey's Paw bookstore in Toronto, the Biblio-Mat offers book lovers a little randomness for their next read.
8: Amazing Interactive Street Art Turns Pedestrian Footsteps Into The Leaves Of Trees
This campaign by DDB China Group to create gorgeous trees on the streets of Shanghai is not only a clever way to promote walking over driving, but also a case study in the right kind of guerrilla marketing.
9: An Ingeniously Designed Kids Bike Grows With Them As They Age
Shopping for children can be an exercise in futility: As soon as you buy them something, they're too big for it. These bikes solve that problem by expanding along with the growth spurts.
10: Ultra 10: A Year's Worth Of Outfits In Just 10 Pieces Of Clothing
The minimalist fashion line, made to stop overconsumption of clothes, is designed to give you all you need to wear with just 10 items. Could you do it?
11: Street Art Reminds Us What True Beauty Is: Photoshop
A German street artist does some culture jamming on ads to show that beauty isn't just skin deep, it's also made on computers.
More 2012 roundups:
Architecture, cities, clean tech, collaborative consumption, design, education, energy, environment, food, health, infographics, photography, responsible business, and transportation.