When digital advertising veteran David Kenny arrived as Chairman and CEO of The Weather Channel Companies (TWCC) in January, he found himself facing an unusual challenge: too many viable directions.
In 30 years, the Weather Channel had grown from a stomping ground for meteorology geeks to a cross-platform leader drawing 163 million unique monthly visitors across cable TV, satellite radio, online, and mobile formats. It had expanded its programming slate from news and service-oriented weather coverage to unscripted series showcasing weather's impact on humanity. Its thriving Weather Services International (WSI) provided subscription-based business-to-business weather services, data, and maps to thousands of companies in the media, aviation, marine and energy sectors. Its efforts in cutting-edge weather prediction resulted in scientific partnerships yielding 54 weather technology patents.
"When I got here, there were 100 great ideas," says Kenny. "My job was getting us to pick the top five or six, and focus on them. We're working to make sure branding is consistent across apps and taking more advantage of our brands through programming and content." Some of that branding emerged this month in a revamped website, iPhone app redesign, and funny new ad campaign.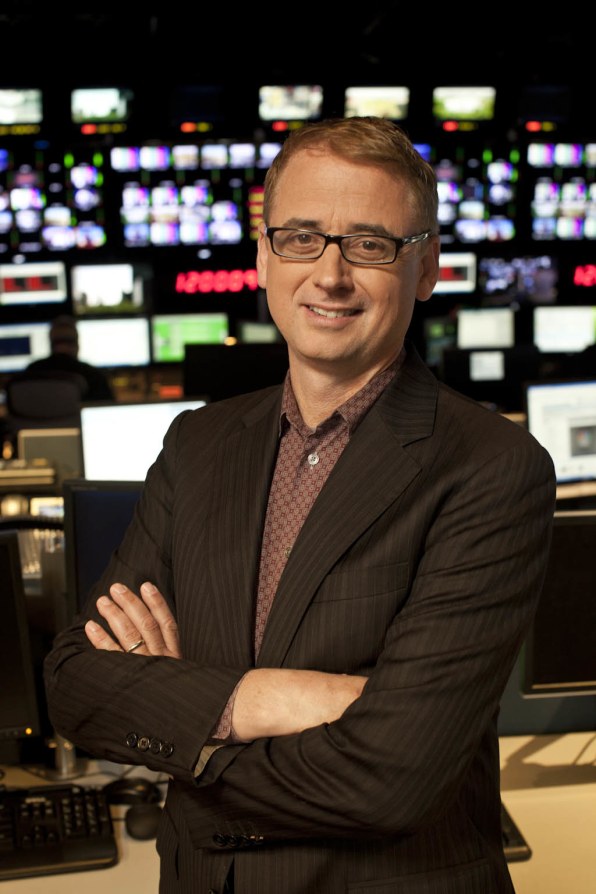 Kenny was able to pull resources and knowledge from a multi-faceted background–Harvard MBA, former president of Akamai Technologies, co-founder of digital branding agency VivaKi, and current Yahoo board member. That experience, a strong existing TWCC team, and some key hirings–namely, Bloomberg's Chris Walters and VivaKi's Curt Hecht to grow technological operations, ad sales and international businesses–resulted in a streamlined game plan: monetize its ability to provide hyper-local information through its digital network, expand into weather-related lifestyle content, and beef up technological support of its B-to-B weather data services.
Reaching Global, Delivering Local
TWCC's local delivery system is a potential goldmine. "We're really a network of 40,000 local sites, so we're a market leader for local reach," says Kenny. "The fact that we get half of our ad revenue from digital is rare for a media company. People are killing themselves to build local businesses. We're taking it for granted. So how do we monetize our platform for other businesses that want to reach local audiences with us?"
Considering how to further personalize social media, apps and digital ads regarding weather – such as a changing digital wallpaper to reflect what it's doing outside, or ads for businesses in zip codes where a person is looking at the weather. Its localized digital focus – rather than TV – will also inform international expansion plans.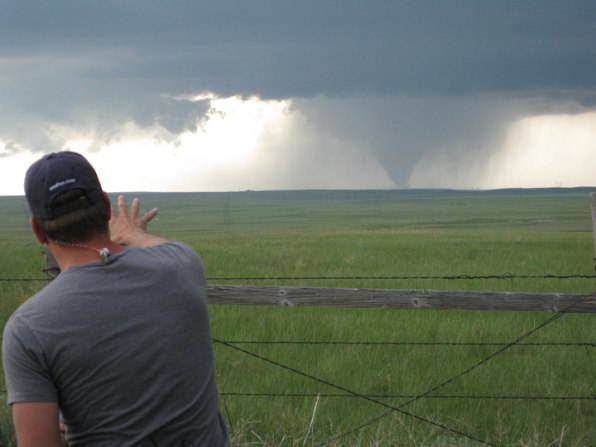 Diversifying content
"The Weather Channel will save your life when there's a serious storm, but we should be happy when it's sunny," says Kenny. "It starts with serving people wanting to check the weather, then addressing what they use that knowledge for, by zip code," he says.
To that end, Kenny and his team identified seven weather-related lifestyle categories to form the basis for digital and on-air programming content: safety and security (how to take shelter), travel, outdoor activities (what to do), sports (what to watch), fashion (what to wear), health (i.e. allergies), and home and garden.
That said, TWCC is also boosting its service element in the form of content partnerships–like its partnership with the American Red Cross to advise on emergency preparedness and where to seek help after a storm–and online news. "We need to invest more in digital journalism," Kenny says. "This year, we earned a National Headliner Award for broadcast journalism. Our digital coverage needs to be at the same standard as our broadcast side."
Meanwhile, the next few months will see a continued rollout of more unscripted television programming chronicling the human impact of weather, clever solutions to dealing with it, and people helping each other during weather emergencies. Existing examples include Braving the Elements, on how the weather impacts certain jobs, and Iron Men, about people who build Manhattan skyscrapers. Scripted series, says Kenny, wouldn't do justice to the unpredictability of Mother Nature.
Weather and science geeks still welcome
TWCC is also invested in technological innovation to give WSI a competitive edge. "The subscription business offers a stability of guaranteed revenue streams that enable us to invest in additional computer processing power," says Kenny. That parallel processing is necessary for the myriad of simultaneous equations needed to map and analyze weather patterns.
TWCC is considering ways to expand its audio technology from Sirius Radio programming to Weather Channel apps in cars, smart phones, Spotify and Pandora. It's also working with car companies on technology that can link weather data to a car engine's efficiency; for example, would the engine run differently if it "knows" it's driving through snow or rain.
Given concerns like global warming and a rise in environmental studies, "people are taking an increased interest in climate and the atmosphere," says Kenny. "Even our meteorologists have followings through blogs and social media. It's not on the level Lady Gaga, but they're building a real fan base of people who care about science."