As a sophomore and junior at Clintondale High School in suburban Detroit, Dominique Moody was barely squeaking by, getting Ds in geometry and algebra. He was not alone: two years ago, the average failure rate was 61% at the financially disadvantaged school, where three quarters of its 570 students qualify for free lunches.
But last fall, everything changed. The school inversed its teaching model, assigning students short, instructional videos to watch before class and then, at school, helping them practice problems that ordinarily would have been assigned as homework. Dominique's math teacher, Richard Filbey, captured his short, step-by-step advanced algebra lectures on videos for students to watch at their own pace on computers, mobile phones, or tablets.
The "flipped classroom" at Clintondale might just be a way to implement President Obama's call in his recent State of the Union Address to "grant schools flexibility to teach with creativity and passion; to stop teaching to the test."
Dominique, who likes math yet finds it daunting "because there are so many steps to remember," appreciates slowing down videos while taking notes or replaying them as often as he likes. And he is no longer hindered or distracted by other students disrupting Filbey's lectures. Dominique started coming to class with specific questions about practice problems. Soon he not only raised his grade average from D to B, but also volunteered to help classmates. "Dominique has done an outstanding job," says Filbey. "He has simply flourished in this model. His is a story of how support within the flipped instructional model can turn a person's life around."
This new technique is the brainchild of Principal Gregory Green, who got the idea while coaching his son's baseball team three years ago. Seeking a way to teach the 6th graders strategy, he found YouTube videos with drawings on computer screens and wondered how they were created. He learned that Camtasia, a software program made by TechSmith Corporation in Okemos, Michigan, captures screens and records PowerPoint slideshows, voiceovers, and annotations. Then it converts the recording into a video file that can be distributed online. With it, Green produced three-minute clips illustrating plays the kids could watch before games.
But Green was also desperate for change at Clintondale. For nine years, he had interviewed seniors about the obstacles they faced. They described emotional and physical disruptions at home, economic struggle, insufficient money for high-tech gadgets, absent parents, or lack of parental guidance because the material had changed since they were schooled. Green asked himself, "Why then take work home, where it can't be supported?"
Why not, that is, take his baseball videos further and implement something similar at Clintondale?
Green approached TechSmith about using their product in classrooms. The company granted him free software for a pilot program for 9th graders during the 2009-2010 academic year. Failure rates overall decreased by 30% to 10.8%. The breakdown by subject: English went from 52% to 19%; social studies from 28% to 9%; math 44% to 13%; and science from 41% to 19%. (The school doesn't yet have complete statistics for last fall. But after the first 10 weeks of flipping, the overall failure rates were pretty much on par with the pilot results.)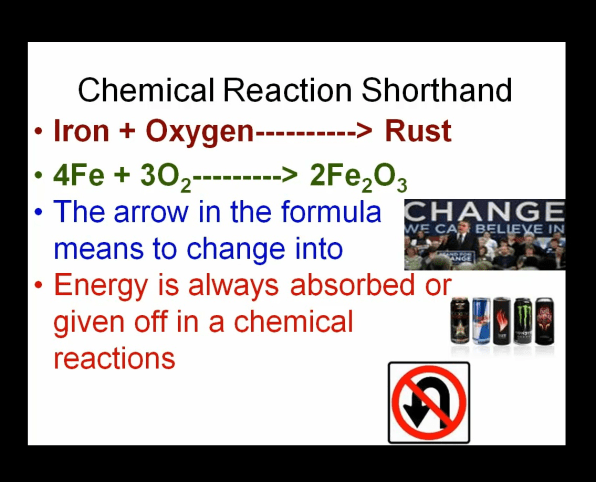 When Green decided to flip the whole school last February, TechSmith helped train 37 teachers in three to four weeks to make their own presentations and helped build a website for posting them. The site automatically converts the videos into versions for mobile phones, iPads, and iPods.
Dominique improved in all six of his classes, carrying a 2.88 grade point average last fall compared to his previous D/F average. For the first time, he is talking about going to college.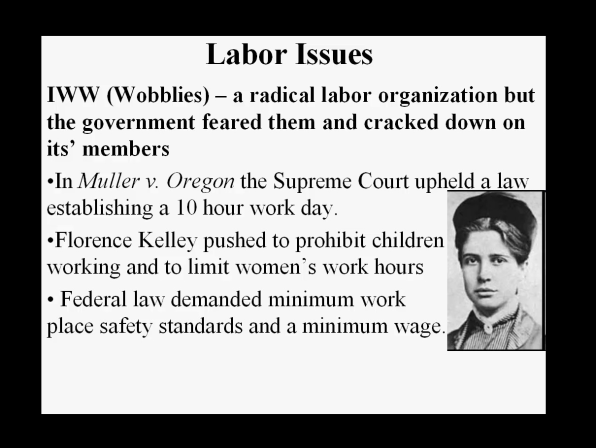 Change was challenging, but both teachers and students adjusted fairly quickly. Health science teacher Dave Schindler says redoing his lesson plans the first two months was a lot of work. Now students know what to expect. Tenth-grader Autumn Flynn was bewildered, but now says, "I watch (videos) any time I have time–my free time on the phone, or at home on the computer between chores, or before or after school." Those who don't have their own equipment can watch in the school library.
Clintondale teachers who cover the same concepts, share lesson plan videos. "I was intimidated by another math instructor's video being seen by my students," says Filbey, "But then I found that material presented from a different perspective is quite beneficial to them, so after the first few weeks, I chose the best ones." And if Filbey is out sick, a substitute distributes his videos and worksheets, which minimizes lost teaching time.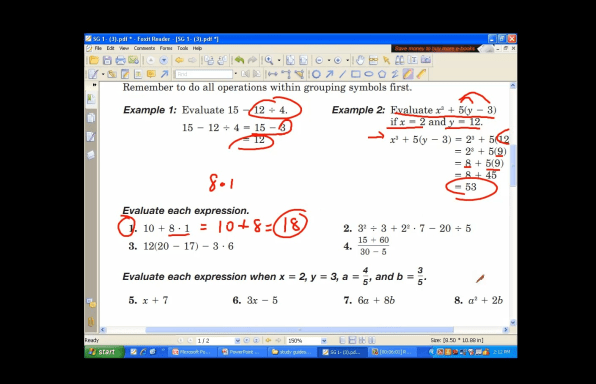 Some teachers find it advantageous to show videos in class. English teacher Robert Dameron says when he lectured live, it was hard to pinpoint students' different learning styles. Now, while they watch videos, he easily identifies visual, auditory, and tactile learners as he walks around the room. He also reads the puzzled faces of those too bashful to admit they are stuck. So he pauses the video or gathers them for special attention afterwards.
Clintondale also shares videos with other high schools. Students watch videos about the Holocaust made by an Israeli school, and calculus lessons created by a school in Boston. There is also a Flipping Class Network of 2,900 members, who call their videos "vodcasts."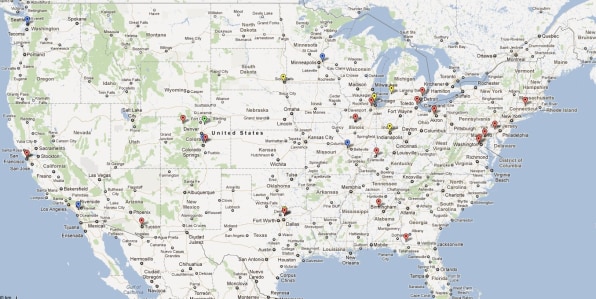 The inverted classroom concept is gaining traction nationwide. According to the site Flipped Learning the concept dates back to 2007, when it was thought up by Jon Bergman, lead technology facilitator for the Joseph Sears School, Kenilworth, Illinois, and Aaron Sams, who teaches science at Woodland Park High School in Woodland Park, Colorado. They have co-written a book on the flipped classroom that ISTE Press will publish this June.
To naysayers who think kids ought to just read textbooks in advance of class, and question using technology, Green says, "They're right. The most important piece is a teacher working with students in class and who can guide and support learning fully when they have questions. But if you have an expert teacher and tools, why not use them to the maximum?"
Clintondale is neither broken financially nor by effort, he says. "What we're broken by is structure. Our structure wasn't meeting our customers' needs. We had to eliminate the obstacles in taking work home," he says. "We're all screaming for change and for making a difference with kids. The flipped structure model is a great equalizer. Now all kids can have the support network. I think that's what Obama's looking for: change. Change that makes sense."