After a year-long search for a new VP of Global Design, Coca-Cola has chosen James Sommerville, co-founder of the British design firm Attik, who has a reputation for revitalizing brands including Virgin, Adidas, Sheraton, Heineken, and, most memorably, Coca-Cola. He succeeds David Butler (a Fast Company Master of Design in 2009), who was promoted in January to Coca-Cola's vice president of innovation.
"Coca-Cola's Liquid & Linked marketing communications agenda has, at its heart, powerful design, that ultimately creates brand love and brand value," says Wendy Clark, SVP of the company's Global Sparkling Brand Center.
"And speaking of brand love and brand value," she went on, "the addition of James to our team does just that–adds more love and more value from someone who already knows us deeply. There's no better feeling than having someone join the team who already feels so much a part of it. Just as he has done until now, James will create immediate impact for our brands, company, and system."
Sommerville led the team behind Coca-Cola's massive redesign of Coke's brand identity in 2006, a initiative tagged "revival of an icon" internally. That project undid years of haphazard branding following a globalization effort that had given local marketers creative license to interpret the brand, resulting in a chaotic design language.
"When I came," Butler said in 2009, "people realized that they had a business problem. They just didn't know it was a design problem."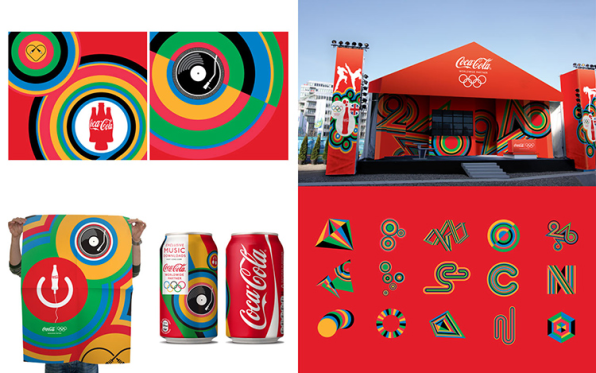 Under the supervision of Butler and Todd Brooks, Coke's group director for global brands, Attik created a cleaner, simpler global brand identity for Coke that followed Atlanta's directive to make every element, whether packaging, point of sale, or equipment reflect "bold simplicity, real authenticity, and the power of red–Coke's signature color. The identity was also supposed to be "familiar yet surprising."
The design brief, Sommerville told Fast Company, was "basically about decluttering through design. "It was about bringing simplicity to the language, about the bold use of the iconic bottle, a flat red, and a flat script…Core brands need a timeless quality."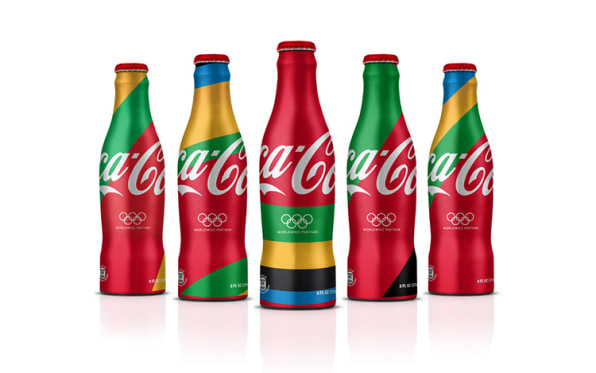 That effort led to a formidable global standards book that spelled out, in excruciating detail, every element of the design, from the swirl down the side of the can (the "dynamic ribbon" in Coke parlance) to what models can wear in photo shoots.
Attik was subsequently tapped for Coke's massive design effort around 2010's FIFA World Cup, the largest single event Coca-Cola had ever undertaken. Attik's visual identity campaign, a boldly colored montage of African symbols, began with a tour of South Africa to get all the elements right.
"The symbols are unique: the vuvuzelas (the popular long, trumpet-like instruments), the peace symbols, and the mouths representing singing," Sommerville told us in 2010. "The visual identity language was created to capture of the joy of every fan's 'inner African.'"
One of Sommerville's first assignments at Coca-Cola will be to develop a global visual design system for the Rio 2016 Olympics, a familiar project, since he previously was responsible for the company's work on the 2012 London Olympic Games.
Sommerville founded Attik in 1986, in his grandmother's attic, with a £2,000 startup grant from the UK's young people's charity The Prince's Trust. It went on to establish offices in Leeds, London, New York, San Francisco, Sydney, and Los Angeles. In 2007, Attik was sold to Dentsu. Sommerville left Dentsu in September 2012, after fulfilling his five-year commitment to the company. Most recently, Sommerville has been leading a creative agency, Bonafide Guests Only (BGO).
Linda Tischler is currently writing a book on Coca-Cola's design strategy.