This is the season chefs all over the world look forward to with a combination of anxiety and excitement, for is the time when the French restaurant guide Michelin hands out its coveted stars and the Pellegrino names the best restaurant in the world. It's marked by big celebrations and deep disappointments at ambitious kitchens. One Michelin star can change the fortune of a restaurant, two stars position the restaurant among the best in the world, and the top honor, three stars, secures you, like an Oscar in the world of films, a place in the history books of cooking.
This year, like last year, there was frustration at a place that isn't accustomed to lukewarm feedback. Copenhagen's Noma, widely regarded as one of the world's best restaurants, didn't get the third star it had hoped for. According to the folks at Michelin, its quality wasn't at a level that merits the top honor, despite the fact that it has been voted the number 1 restaurant in the world by its peers several years in a row, has been hailed as a beacon of creativity and innovation, and has some of most sought-after tables, with around more than a million people every year vying for about 100 seats.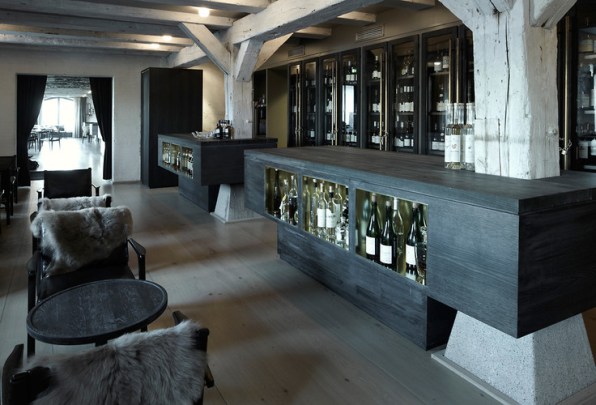 What explains this paradox? Having followed Noma and its visionary chef Rene Redzepi from their beginnings, we believe that Noma exemplifies a common problem among truly cutting-edge businesses: It's too radical in its approach to get the highest ranking for its quality. This lesson holds important lessons for any company and brand that seeks global leadership.
What makes Noma's approach radical and sets it apart from all the other top restaurants in the world isn't just its food innovations; there are several other restaurants in the world that serve wilder and more creative food and have been rewarded with three Michelin stars for their efforts. Take, for example, Heston Blumenthal's Fat Duck or, before it was closed, Ferran Adrià's El Bulli, where diners were said to have left crying of tears of happiness over the surprisingly delectable food. The Michelin judges like that type of innovation.
Some strategists mention that Noma's strategic advantage is its authenticity, its vernacular quality, if you like. We don't believe that this is Noma's strength. Actually, in reality, there is no such thing as Nordic food–it's a modern invention. But what Noma does is different and more radical. Noma applies the same relentless innovation to its food as other top restaurants but expands that pursuit of quality to every aspect of its operation. It makes everything it does into a product. (And just to be clear, we believe any company offering that brings monetizable value to the customer is part of the product.) So Noma takes a disruptive approach to the restaurant business by spreading quality throughout its value chain, much like Apple did in its early days.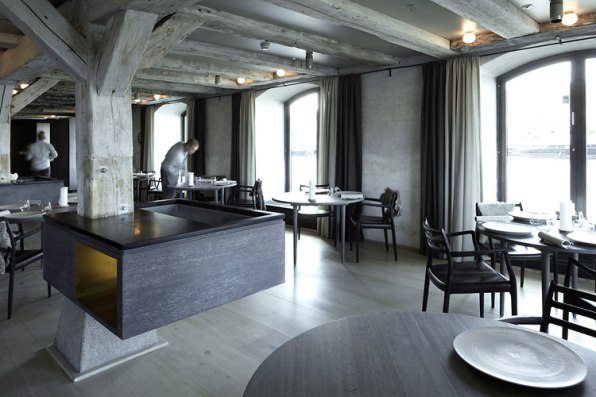 We remember from our first conversations with Noma's chef when he was setting up the place that he didn't talk about the food and the surroundings as separate things. He didn't talk about sourcing the food and preparing the food as distinct activities. It was all part of one immersive experience rooted in the larger purpose of championing truly local cuisine.
In Noma's case, the result of this way of thinking has been remarkable. The meal leads you on a journey throughout an imaginary Nordic wilderness. Its story borrows from the "alternative history" sub-genre of science fiction, telling a fictional history of a common North-Atlantic culinary heritage. For Redzepi is on a mission to change the way that we look not only at creatively prepared food but at Nordic history.
Each course is presented by sous-chefs with a description of where the dish is from. Stories about Norwegian fishermen, organic pine needles, the radish flowerpot with edible soil are all part of making the experience memorable. Even the daily menu is designed to be a keepsake.
The atmosphere of dedication and creativity at Noma could easily rival DARPA, Pierre Boulez's IRCAM, the MIT Media Lab, the Google campus, Xerox PARC or any of the most innovative places on earth. It even has its own lab and has spun off other equally dynamic initiatives such as MAD foodcamp and the Nordic Food Lab, a nonprofit research project dedicated to "exploring the building blocks of Nordic cuisine."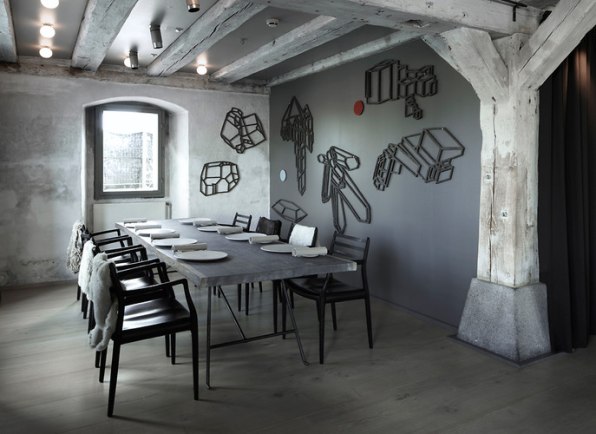 Compared to other top-rated restaurants, Noma sets itself apart not by being more innovative, vernacular, conceptual, or even exacting, but by understanding that everything it does can be part of the value it pass onto its customers. Having been hosted by a number of three-star establishments, it's clear to us that Noma provides the most immersive and coherent experience, although not necessarily always the best-tasting food (even if the food is amazing).
But the fact that Noma still has only two stars also shows the downside of being a radical and successful innovator. In this case, based on the quality of the food and the consistency of its delivery, the product is perceived as slightly inferior. The immersive experience is seen as overshadowing the craftsmanship and supreme standards a three-star ranking connotes. In the same way Apple's computers were for a long time regarded as inferior to those of its competition.
So global high achievers face a choice: Play by the rules, work as hard as possible, and you might get the three stars or the equivalent for your industry. Or change the rules and work as hard as you can–and you might end up becoming world famous and widely admired but fall short of "perfection."
You can't have it all.
Written by Jens Martin Skibsted and Rasmus Bech Hansen.

Rasmus Bech Hansen is the London-based strategy director at Venturethree, a global brand consultancy. He writes on how brands can do well by doing good and has helped to relaunch the United Nations Global Compact brand, the world's most successful CSR initiative.