Few of us realize how much design goes into the food we eat. Behind every bone-straight carrot and every mass-produced chicken thigh is a carefully executed idea about how those provisions should look and taste. On one hand, that makes design complicit in the ritual inefficiencies of the food industry. On the other, as a new exhibit at Designhuis in Eindhoven, the Netherlands, suggests, it is an opportunity: for designers to help assuage some of the industry's darker instincts.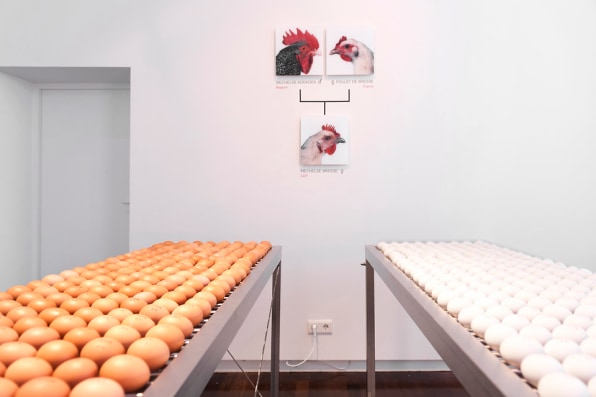 Food Culture: Eating by Design showcases more than 20 projects by designers from all over the world, who toil at the grease-stained crossroads of design and global food production. Each proceeds from the notion that the complex processes involved in stocking our grocery stores (and ultimately, our dinner plates) can be improved through design, whether it's distilling whiskey into an inhalable "cloud of flavor," 3-D printing cupcakes, or growing produce in the shapes prescribed by the greatest designer of all, Mother Nature. Above, we've compiled 10 of the show's best ideas.

Food Culture: Eating by Design runs through September 30. More information here.