For a long time, U.S. voting has been a big version of "Stuff White People Like." And more and more, that is changing. About 17% of the U.S. population is now Hispanic, equating to some 10 million registered voters–all with high populations in the swing states of New Mexico, Florida, and Colorado. So how will this play out, politically?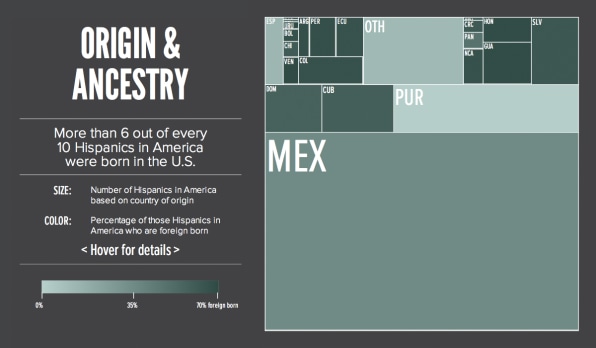 Resurgent Republic, whom the Washington Post labels "a conservative-aligned, polling conglomerate" has created a fairly epic interactive infographic of just how much the Hispanic vote will matter in 2012. It breaks down everything on the topic, from the number of registered voters by swing state today to the power of this voting community tomorrow (by 2050, Hispanics are projected to make up more than a quarter of the U.S. population).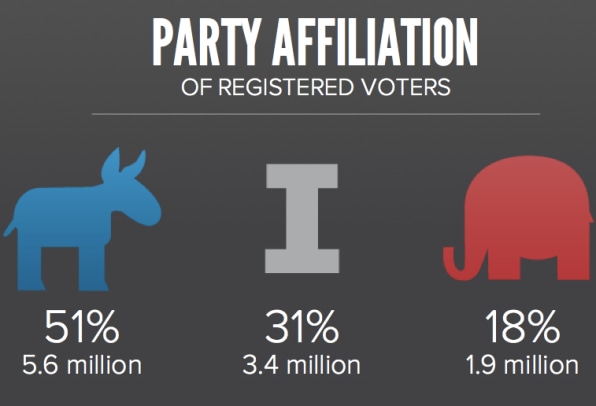 It's impossible not to learn something. Because, sure, Hispanics (who mostly immigrated from Mexico) obviously care about liberal immigration practices, but did you know that 31% of registered Hispanic voters label themselves independent?
It's clear that Resurgent Republic is framing Hispanic voters as ripe for the Republican picking, but some of their arguments make it hard to disagree–with 65% of Hispanic voters going to church each week and the opportunity to appeal to the fiscal conservatism of Hispanic business owners, certain interests most certainly align. (Just compare the fruitlessness of Republican appeals to black voters. In 2004, exit polling said Bush scored 44% of the Hispanic vote versus just 11% of the black vote.)
As the 2012 election looms, it will be interesting to see how both Republicans and Democrats emphasize (and alter) their ideals to appeal to this rising powerhouse of voters. But aside from immigration policies, right now, Hispanics care about jobs. And I think the same thing can probably be said for most of us.
[Hat tip: the Washington Post]