We've met lots of architects who say they're inspired by airplanes, cars, and trains. That's no accident. The best transportation design represents the acme of spatial efficiency: Whether you're talking about a Prius or a 747, you have to squeeze a tremendous amount of machinery into the smallest volume possible without sacrificing passengers' comfort and safety. It's a tricky dance. One wrong move in the passenger cabin, and you're talking about a matter of life and death.
Today, consumers demand more of their vehicles than ever before. Not only do they crave safety and functionality, they also want something that treads lightly on the environment; global warming and rising fuel costs have created a market for eco-friendly machines that simply didn't exist 20 years ago.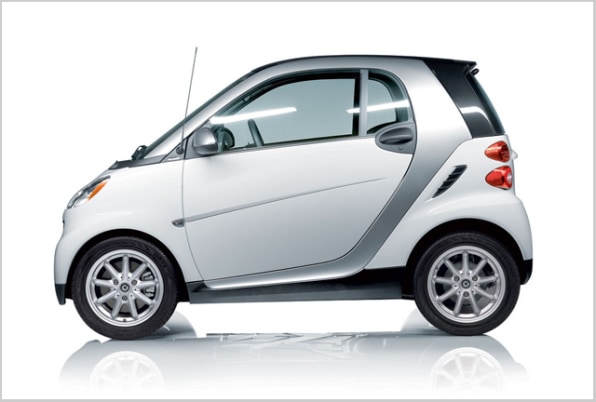 Take the Smart fortwo car. Virtually every part of its scant 8-foot-long body is designed to leave barely a trace, from the location of the engine, below passengers, to save space; to the high-strength steel Tridion frame that weakens energy from impacts with larger vehicles; to the powder paint exterior, which is gentler on the environment than standard paint jobs. It speaks volumes that the Smart fortwo snapped up design accolades left and right, including a coveted Red Dot award, and earned a place in the sacred halls of the Museum of Modern Art, before it even hit U.S. streets.
Sometimes the best transportation designs are the ones that make you forget you're in transit. The British studio Priestman Goode has designed a variety of airline and train interiors that owe more to the conveniences of a hotel than to the brutish discomforts of a conventional cabin. In this first-class suite for the airline Swiss, each seat converts into a lie-flat bed and has a 23-inch flatscreen TV, a foldaway desk, and sliding privacy screens. Pretty swank.
Note, though, how the bed fits into the suite's shell with barely an inch to spare and the armrest does double duty as a control center and iPod plugin. For all the excesses on offer, the suites still respect a basic rule of airplane design: They're streamlined to a T.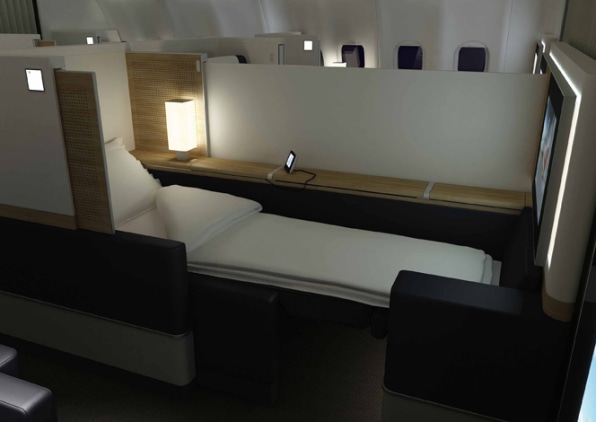 Finally, great transportation design has staying power. Kenneth Grange's sleek design for the British Rail Intercity 125 high-speed train looks as fresh today as it did when it first appeared in the '70s. Of course, nobody expects a bike or a motorcycle or a car to last forever. But truly innovative design will be around long after the clutch has blown out.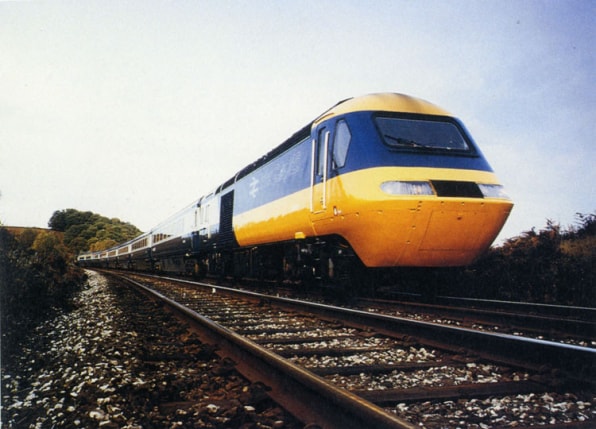 Examples:
Planes

Trains

Cars

Bikes

Scooters

Motorcycles

Personal transport
Erica's curiosity is about what to make, why it matters and how to connect with the influential female consumer. She bridges design and strategy, with a passion for uncovering deep desires and delivering meaningful design solutions. As a Femme Den founder at Smart Design, she sees each design challenge through the eyes of the consumer and pioneers new methodologies that close the gap between design trends and real women. She redraws the boundaries of design expertise, expanding the need to understand people to include subtleties of gender and beyond.
Tinker Hatfield is the Vice President of Creative Design for NIKE, Inc. and he has left his mark on many of Nike and Jordan Brand's most popular and original sneaker designs. Hatfield spearheaded the idea of Jordan Brand as a separate brand and division within Nike with the direct involvement of Michael Jordan. Hatfield also invented the industry's first cross-trainer, the Air Trainer. The cross-training shoe spurred the creation of a separate cross-training footwear category.
Mauro is Chief Design Officer of the 3M Corporation. Mauro manages 3M's design strategies and projects, leading internal teams based around the world, and collaborating with a broad variety of renowned external partners. Working closely with the company's business and R&D leaders, Mauro's mission is the one of evolving and nurturing the corporation's internal design culture, leveraging 3M's technology heritage and its portfolio of solid strategic brands to produce innovation and growth with a new experience-driven approach.
CLICK HERE TO ENTER FAST COMPANY'S INNOVATION BY DESIGN AWARDS.