Frontline employees–the people behind the counter, on the phone, in the cloud, and walking the floor–possess a large measure of control over the customer experience. Their actions determine whether a customer becomes a brand evangelist or detractor. Understanding how best to motivate these employees–and designing processes and strategies to ensure that they're empowered, energized, and personally vested–is at the core of delivering standout service and creating a compelling brand experience. Here are four critical areas to consider when creating a standout experience.
You know the old adage, "You don't get a second chance to make a first impression"? The interactions that frontline employees have with customers every day comprise a huge number of first impressions potentially left to chance. Companies generally hire for hard skills or past experience. Instead, they should hire based on soft skills, the pleasant personality traits and attitudes that can't be taught. Those with good soft skills are naturally social and enjoy interacting with others. They display energy and enthusiasm, and their default facial expression is a smile.
Continuum developed a concept for Sprint for its future retail service. A big part of the project was aligning the organization around the type of employee the company needed on its frontlines to deliver the right brand experience. The goal: Attract and develop people who can learn the necessary hard skills yet naturally excel at the soft skills. It's the positive interpersonal interactions customers have with employees that convert them into evangelists.
In fact, today the vast majority of frontline positions have been designed so that a rookie employee can get trained quickly, which makes the decision to hire the candidate with soft skills even easier. For example, TD Bank focuses on hiring people with traditional retail experience over banking veterans. Zappos, the online shoe giant, places such a premium on employees with the right attitude that they offer new hires $1,000 to quit. A hire that takes the offer clearly doesn't show the dedication or passion required–information Zappos would prefer to find out sooner than later.
Each of us has had a service experience in which an employee was unable to solve our problem because she wasn't empowered to do so. And yet, these are the best opportunities to win a customer's loyalty. Customers often enter into a service experience with neutral expectations. Enabling employees to address problem situations better positions the company to deliver a positive customer experience.
Empowering your staff not only benefits the customer but also the employee. No one relishes being on the receiving end of a customer's tongue lashing, and it's only natural that an employee's attitude and job satisfaction would be negatively impacted when subjected to complaints that are out of their control. Minimizing these occurrences limits carry-over effects to the next customer interaction. In addition, giving a frontline employee the ability to solve problems puts him in the position of hero, a role that boosts self-esteem and the feeling of being valued.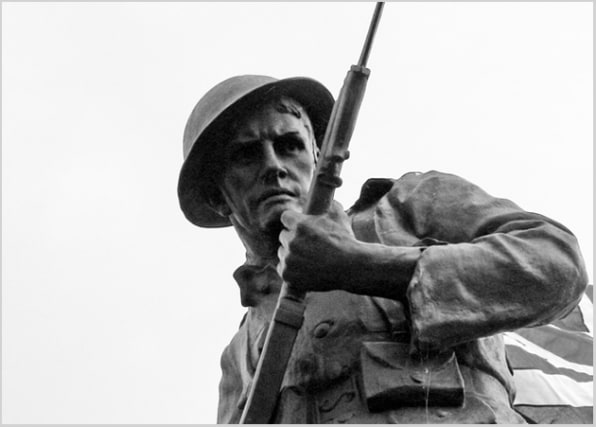 Nordstrom's department store is famous for having only one rule for employees: Use good judgment in all situations. It may be too loose for many organizations, but some level of freedom is necessary to respond to everyday situations.
Working with the global bank BBVA, Continuum has envisioned a series of digital tools on multiple platforms to empower BBVA's frontline employees with the information they need to assist customers in achieving their long-term financial goals. This employee strategy encourages financial advisors to act as guides to help customers use online systems and connect them with the other experts, both inside and outside the bank, to help them with financial decisions. The new banking model puts the customer at the center of the service experience and, both literally and figuratively, places staff on the same side of the table as customers.
Managers keep operations running smoothly. But their most important role should be ensuring that employees feel respected and valued by setting the tone for customer service and reinforcing good behavior. Continuum worked with an international hotel chain to move the manager from the back office to a greeting station on the lobby floor as a "service conductor." The manager's consistent presence signals the priority the organization places on positive, frequent customer interaction and serves as an example of customer service for the staff.
While changing the role of the manager may take time, the practice of reinforcing good employee behavior can be quickly implemented. At Newton-Wellesley Hospital in Newton, Massachusetts, managers are given thank-you cards to send to their employees when they go above and beyond. A manager's performance is partially measured on the number of thank-you cards he sends. According to Pat Jordan, the hospital's COO, employee turnover has decreased from 20% to 8% and employee satisfaction has risen sharply since the program's inception.
In contrast to the numerous layers found at corporate headquarters, frontline service employees are often stuck in flat structures with little room for growth and promotion. Designing for skill sets and clear career advancement motivates employees and improves retention, ultimately enhancing the customer experience. Clear expectations for each role encourages the appropriate behavior within a particular position while providing a path for promotion to which employees can aspire.
On a recent project for a client whose offering was delivered almost solely by minimum-wage workers, Continuum created a clear trajectory for employees to grow in their job responsibilities and compensation. Instead of everyone doing every job, each person is given a specific role and title. As employees move up the ladder, they achieve a new title, new responsibilities, and a visible acknowledgement of their status (e.g., differentiated uniforms). This model is much closer to the military trajectory, with its chevrons and medals, than the typical corporate environment. After all, who doesn't like a medal for their accomplishments?
In-N-Out Burger has done an excellent job of providing a roadmap for their employees that offers opportunities for advancement and encourages greater loyalty to the organization. In her book In-N-Out Burger: A Behind-the-Counter Look at the Fast-Food Chain That Breaks All the Rules, Stacy Perlman notes that 80 percent of store managers started on the bottom rung and that the chain has one of the lowest levels of turnover in the fast-food industry.
*
In conjunction with professional trainers, efficiency experts, and the like, designers can help advance employee motivation as a critical element of the service experience. In a recent discussion on priorities with a large retail client, we provided the following advice: "You can worry about the reach and frequency of your ad dollars, but they will never rival your tens of thousands of employees as the most pervasive and valuable asset for your brand. Or the single greatest liability."
***
Written by Craig LaRosa and Jon Campbell
As a principal at Continuum, Craig LaRosa works with a wide range of industries from national retailers and restaurant chains to health care and financial services. LaRosa has led programs for a multitude of services: designing a consultative retail service and space for the Canadian diamond chain, Spence Diamonds; reinventing Captain D's, a struggling Midwest seafood chain, with a successful new restaurant experience; creating a streamlined experience that works best for both patients and health care providers for Quest Diagnostics.
Jon Campbell is focused on identifying new opportunities that are valued by consumers and profitable for organizations. He leads the Patterns of Innovation research community, exploring the conditions necessary for disruptive innovation on the individual and organizational level. Campbell holds a Master of Design Methods degree from Chicago's Institute of Design and a BA in journalism from the University of Wisconsin. He enjoys writing about himself in the third person.