Noise-canceling headphones are fine, but what if there were a way to take that incoming noise and replace it with actual music? That's the idea behind Andreas Raptopoulos's "adaptive acoustic architecture" technology, or A3. He developed it out of work he did as a student at the Royal College of Art, and Herman Miller later licensed the technology for office environments. Raptopoulos's company, called FutureAcoustic is spreading the idea even further by embedding it into furniture.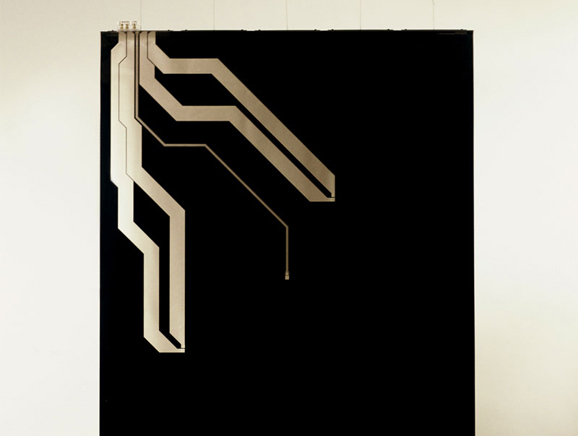 A3 masks noise in a way that the user can control on the fly.
The difference between A3 and noise-cancellation is that the former generates "harmonic output" — or as us normals call it, "music" — to subtly mask the noise in a way that the user can control on the fly. Audio sensors sample environmental sounds continuously in real-time, which are then analyzed by FutureAcoustic's proprietary algorithms and transformed into more pleasant sounds, played back through speakers or headphones.
Here is what it sounds like, in action:
Raptopoulos cautions that A3 is "additive" and "does not aim to cancel noise; rather it transforms noise into pleasing sound controlled by the user." Which may make you wonder: how exactly is this different than just cranking up the stereo? Technically, not much. But at least A3 can adapt to whatever noise is actually happening at a given moment, and push out sound that is mathematically designed to cover it up without resorting to sheer volume. Can your old Cat Stevens records do that?
Right now A3 is only available in an iPhone app intended for headphones. But FutureAcoustic's real ambition is to embed the technology "in your home, office, and elsewhere" without the need for clunky cans. The company has two prototype products: one, Sonic Cube, is sort of like an aural air filter: You hook up speakers to it and it replaces the ambient noise in your bedroom or living room with A3-generated "harmonics."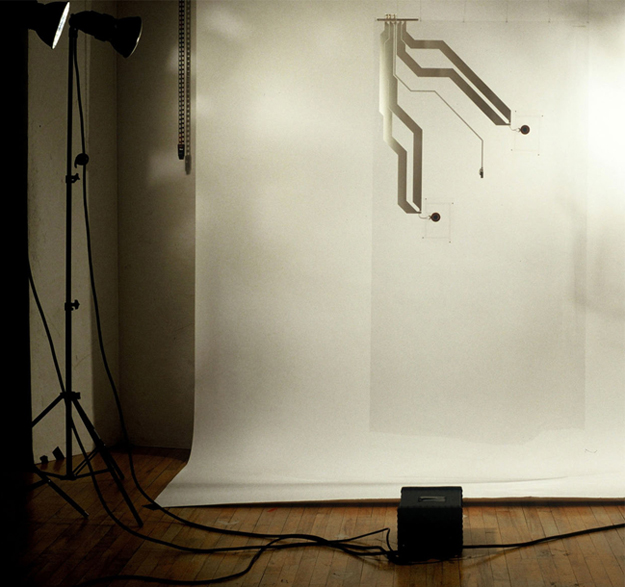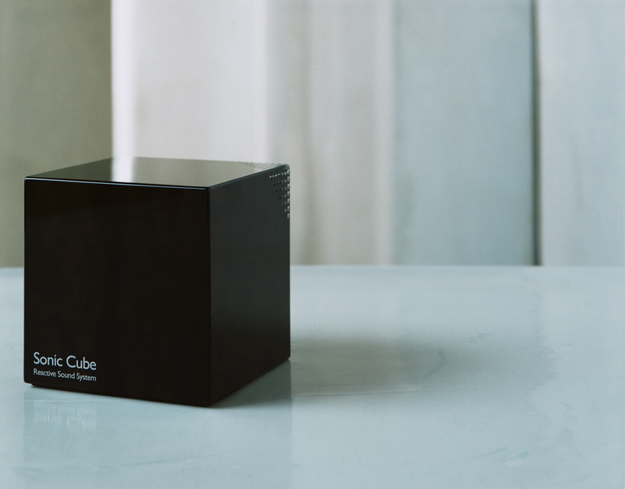 Sonic Curtain embeds the technology into sound-absorbing fabric.
The second, more radical product, called Sonic Curtain, actually embeds the technology and processing hardware into sound-absorbing fabric outfitted with flexible circuitry and flat speakers. It looks a bit like like Tron's shower curtain, but it knocks incoming noise down by 10 to 15 dB in addition to emitting algorithmically generated masking-music. Raptopoulos envisions it being used as a curtain or partition to transform noise in offices with a lot of street noise or loud chatter. I guess that's one way you'll know you've pissed off your cubicle-mate: if she snaps shut her A3-powered cone of silence, you could probably stand to zip your lip.