If USA Projects continues apace, the answer could very well be yes. Introduced last December, the website is like Kickstarter, but catered explicitly to starving artists. Artists — whether painters, architects, writers, musicians, choreographers or something in between — post a project, a funding goal, and "perks" (artist-made goodies supporters take home in exchange for their investment). Regular Joes make a pledge. Then, if the artist reaches her goal, the project gets financed, and thus is born the next thrilling adaptation of a 17th-century German satire that pits itinerant beer fiddlers against the official city Kunstpfeifer (finally!).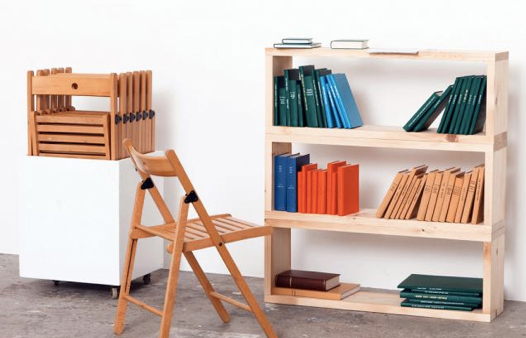 All jokes aside, the site is a promising funding platform for a pool of creative laborers eternally short on cash. "Ninety-six percent of Americans value art, but only 27 percent of Americans value artists," says Katharine DeShaw, the executive director of United States Artists, the nonprofit behind USA Projects. "So we were looking into how we could better support artists. At the same time, we were witnessing the beginning of micro-philanthropy and social networking. So we thought why not merge these ideas?"
Five months on, more than 70 projects have reached their goal.
Five months on, more than 70 projects have reached their goal, including a temporary installation at MIT that transforms wind to light; a library, website, and publishing house rolled into one by NYC graphic-design great David Reinfurt; and a dance performance in which people writhed around naked on a floor covered in feathers (below). (Naturally, the feathers were included as perks.) That's more than $1 million and 70 to 75% of all projects initiated.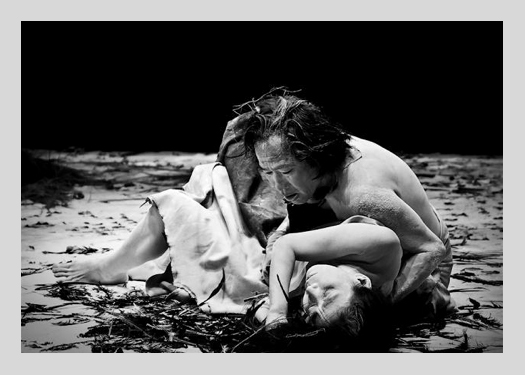 Impressive as the numbers may be, you've got to wonder: Why would artists sign up with USA Projects when there's already a crowd-sourced funding site that's proven wildly successful?
Whereas Kickstarter is open to pretty much anyone, USA Projects is curated.
The likely reasons stem from how USA Projects differentiates itself from Kickstarter. For one, it's a non-profit, so in theory, every last penny goes to benefit artists (though not directly; see our note at the end of the story); Kickstarter, for its part, is a for-profit enterprise. Secondly, it's curated. Whereas Kickstarter is open to pretty much anyone, USA Projects limits potential fundees to working artists who've won national or regional awards. That keeps out the kind of riffraff whose idea of high art is painting jungle scenes on velvet. (Soon, USA Projects will wrench open its doors to local award-winners, too.)
Thirdly, USA Projects has institutional support beyond one-off donors, in the form of both matching funds and underwriting. Of the $1 million-plus raised so far, $300,000 comes from matching funds; $250,000 from underwriting; and $650,000 from individual donors. Individuals on average cough up $130 each, deShaw, says; through Kickstarter, the figure's $71.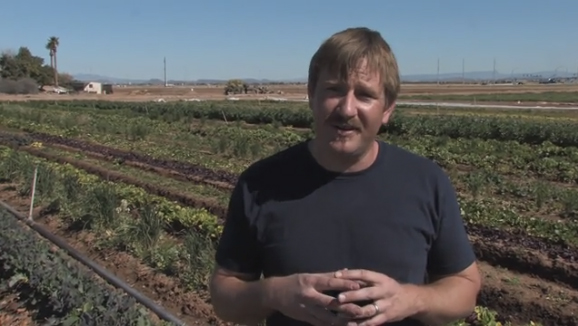 Today's grimy feather could be tomorrow's priceless art object.
You could speculate ad infinitum as to why USA Projects manages to command big(ger) bucks. It could be that the audience for art is wealthier (and more accustomed to digging deep in its pockets) than that of Kickstarter, which appeals to broader sensibilities. It could be that the website is a novelty and the generous patronage will eventually wear off. It could even be that the donations are seen as an investment of sorts. The brilliance of Kickstarter is the exchange — the perks that give donors something concrete and desirable for their money. That takes on an entirely different meaning when you're talking about fine art, which has no intrinsic value per se, but can accrue value over time, depending on the vagaries of the marketplace. Put another way: Today's grimy feather could be tomorrow's priceless art object.
For artist Edgar Arceneaux, who recently raised $5,260 to bring solar power to an architectural-art project in Watts, USA Projects was a way of backing something that might not have secured capital through the usual routes open to artists, like grants and fellowships. "With USA Projects, the projects can be quirkier, less accessible to a wide audience," Arceneaux says. "It's a way of focusing a certain set of values that might be more generalized with Kickstarter."
** USA Projects actually takes a 19% cut for the following: 9% supports the administration of USA Projects, including training and support for artists; 5% goes toward credit card processing fees; and 5% is reinvested in other United States Artists programs. In short, while each dollar supports artists in some way, only 81% directly supports the project pledged.