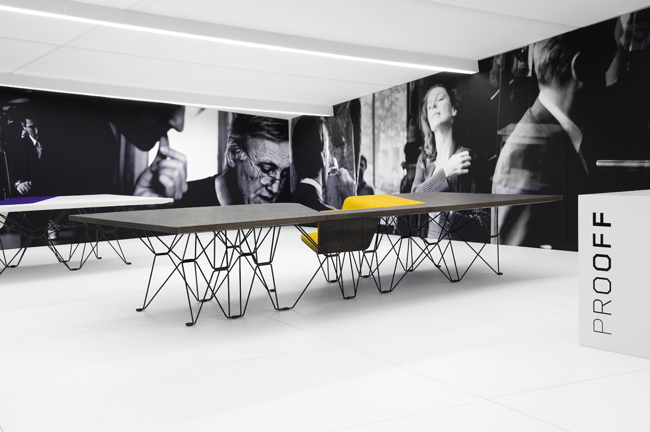 The most interesting design isn't a chair exactly, but a chair and a table in one. SitTable for the small Rotterdam company PROOFF has padded seating recessed into its long wooden tabletop for a furniture twofer that is designed, per the architects? description, "for the various ways in which people communicate."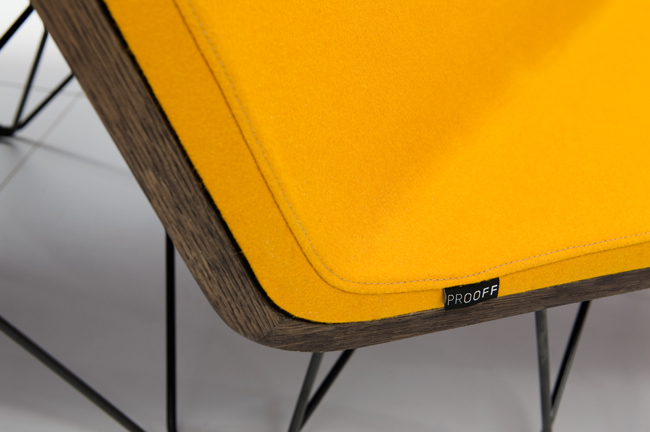 So you could plop this thing down in a waiting room, an airport lounge or even at home, and create an instant, private alcove with a place to stash every last tattered copy of People. Or you could surround the table with other chairs in an office or at school and turn it into a hub for group work. We reckon it'd be especially brilliant at university libraries, where the demands of studying require both lots of table real estate and seating that won't make you hiney hurt if you sit on it for 24 hours straight. A bonus: No one can steal your chair!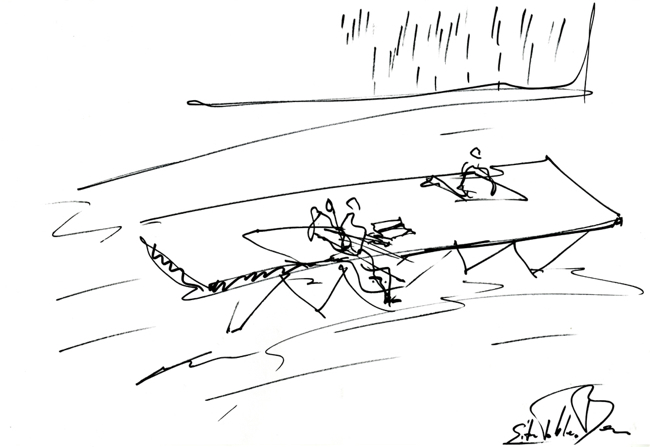 We doubt van Berkel envisioned that precise scenario when he sketched out SitTable or any other furniture here, but he was certainly considering the designs? prospective surroundings. As he tells it: "The architectural approach to furniture is different from that of the industrial designer as the architect begins with the space and the environment that the chair will become a part of. All the details of the chair are considered for their spatial effects. This architectural approach to furniture is connected to a very personal ideology of space."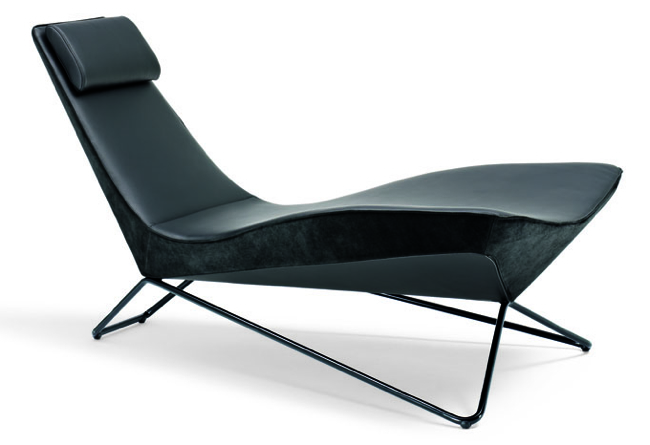 SitTable debuts alongside MY Lounge Chair, a chaise longue for Walter Knoll (above), and the New Amsterdam Chair, a stacking chair for Wilde+Spieth (below), in Milan tomorrow.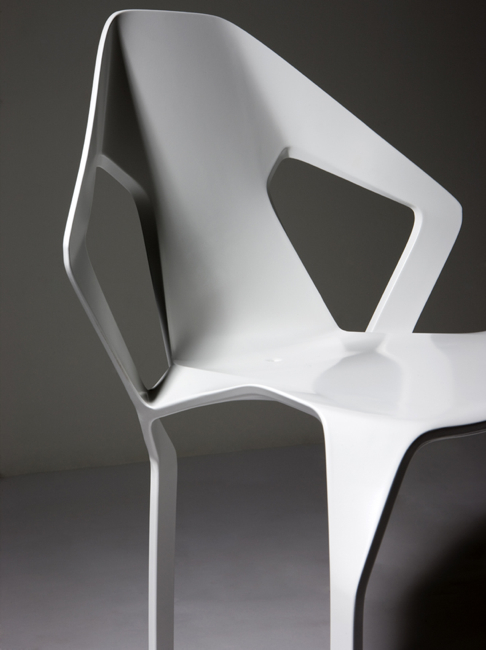 [Images courtesy of UNStudio]