Nendo, one of the most talented Japanese design firms working today, has sent us images of a table that'll debut at the Milan furniture fair in a couple weeks, and it's a stunner — a triumph of optical illusion. It looks like wood frozen in ice.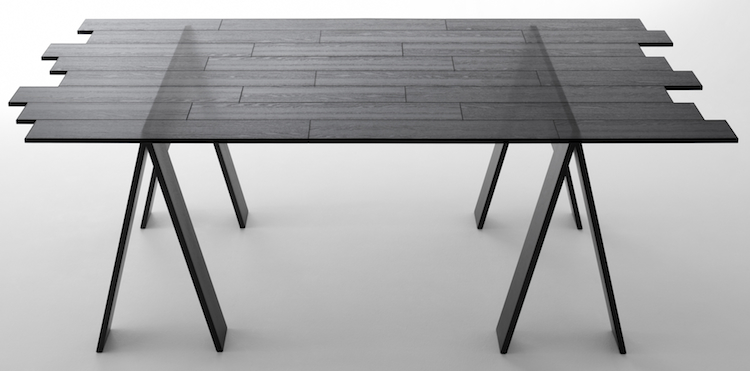 To make it, Nendo cast clear acrylic in a form taken from a heavy-grain wood plank, repeated, then assembled the resulting pieces to produce a table top of so-called "transparent wood."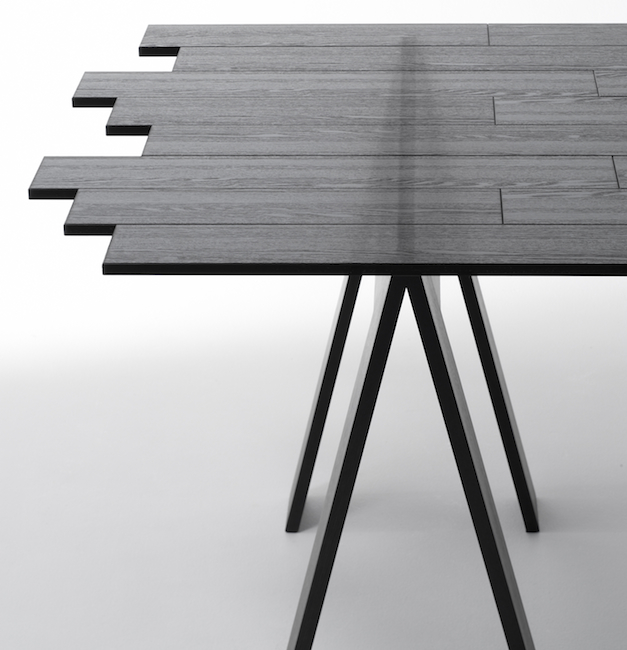 Replicating the precise texture of the wood was of paramount importance here. As Nendo tells it: "We reproduced the butt ends faithfully and bevelled [SIC] the edges like floorboards, and matched the grains ends and dimensions of the wood used for the table legs to the transparent wood to create a unified piece."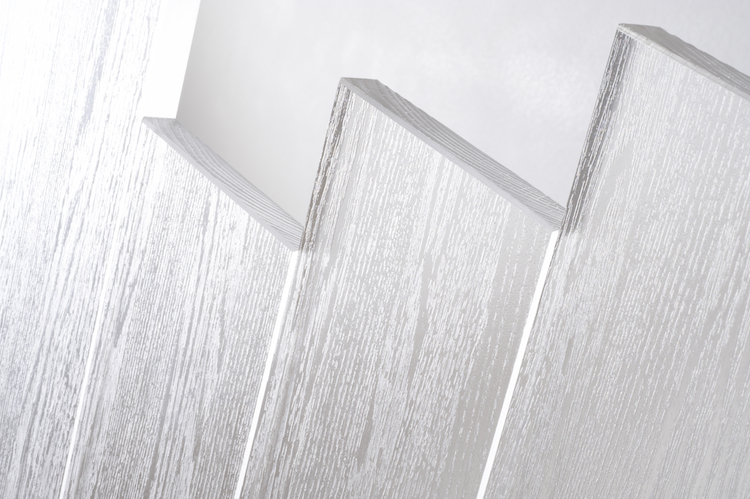 Nendo made both a black and a white version, and each imparts its own visual trick. From afar, the white table looks like translucent glass; only up close does the wood grain lurch into view. The black table, on the other hand, could almost pass for wood at first glace. But zoom in, and it reveals its ghost-like transparency.
The tables will show at the Galleria Jannone in Milan later this month. More info here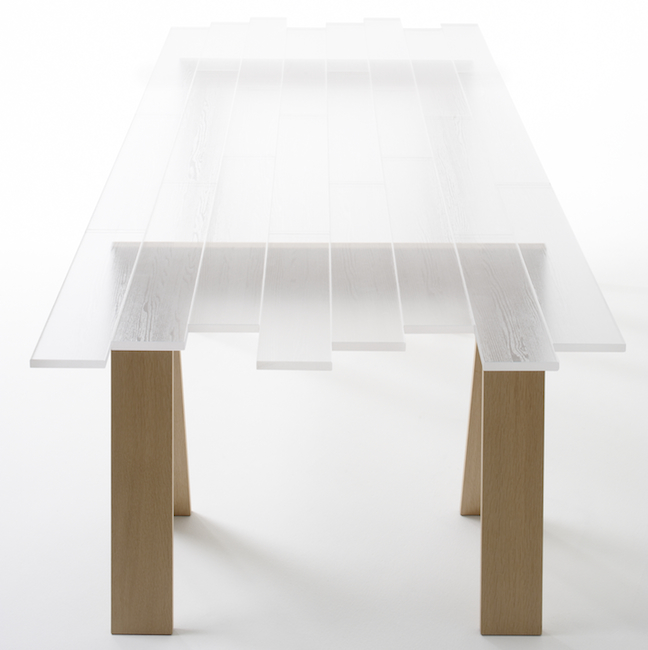 [Photos by Masayuki Hayashi]