"If it exists, there is porn of it. No exceptions." So says Rule 34 of the internet, and a Tumblr called Scaffoldage — dedicated to "skeletal archiporn" — proves it true again. Don't worry, it's only porn in the metaphorical sense: lovingly curated, lushly detailed photographs of…. scaffolding. You know, the stuff that holds buildings up while they're being built. Turns out it's pretty beautiful on its own: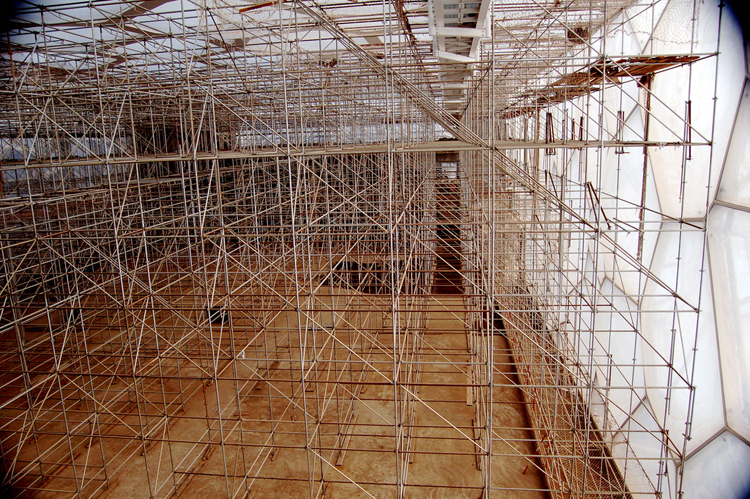 The photos on Scaffoldage range from the quotidian to the hyper-arty, but they are all awesome in the literal sense of the word — it's easy to forget in order for architecture to accomplish anything more ambitious than a mud hut, scaffolding — copious, dizzing, architectural-in-its-own-right — is a necessary condition. I mean look at these MC Escher-esque arrays: someone had to design all this! And I'm betting he or she doesn't have a fancy nameplate at an architecture firm to show for it.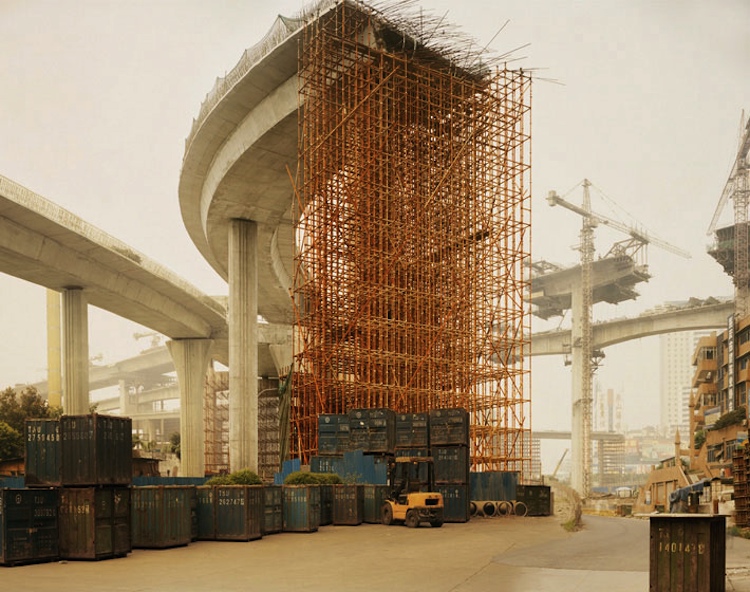 To Scaffoldage's credit, they don't just geek out on visual patterns — they highlight the invisible human element, too. These meta-architects build the buildings that buildings need in order to get built. Let us now praise (should-be) famous scaffold-builders!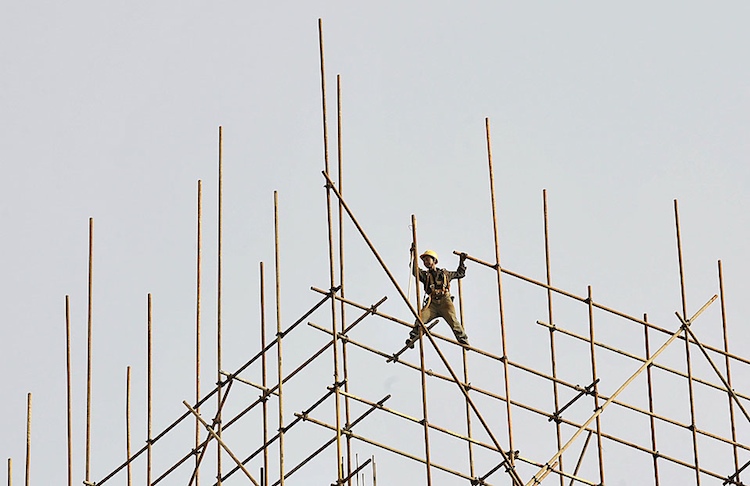 Scaffoldage is the brainchild of copywriter (and "invisible" design enthusiast) Shaun Usher. With blogs devoted to letterheads and scaffolding, what'll he start obsessively curating photos of next? PVC pipe? I'll bet he could make it work.