It's darn clever stuff. As The tells Co.Design, the Media Lab never really had its own logo. "There were identity components designed by Jaqueline Casey [in 1984] referencing the original [Media Lab] building by I.M. Pei," he says. 'It features a nice colorful mural by Kenneth Noland. But there never was an actual logo per se.' The algorithmic design represents the Media Lab's first official stab at a coherent identity, and it's high time. The Lab has transformed from a scruffy operation focused on quaintly enhancing the "digital revolution" into a full-blown brand synonymous with wild experimentation, collaboration, and big-time math geeks. Now, it's got the graphic design to match.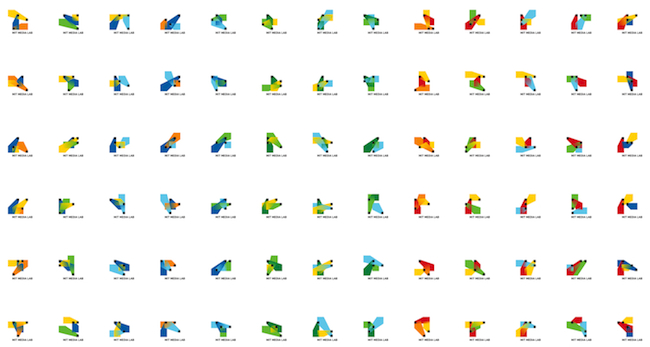 The basic idea here is that the logo has three intersecting spotlights that can be organized in any of 40,000 shapes and 12 color combinations using a custom algorithm. That's enough to supply each and every new card-carrying Media Labber with his very own logo for a whopping 25 years.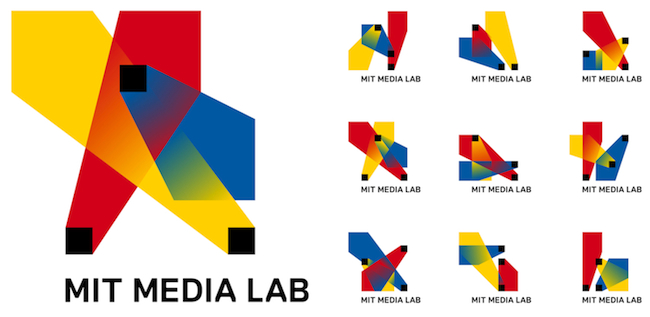 Folks select a design on a web-based platform, and once they've made their choice, no one else can poach it; it's as personal as a Social Security number — perhaps more so.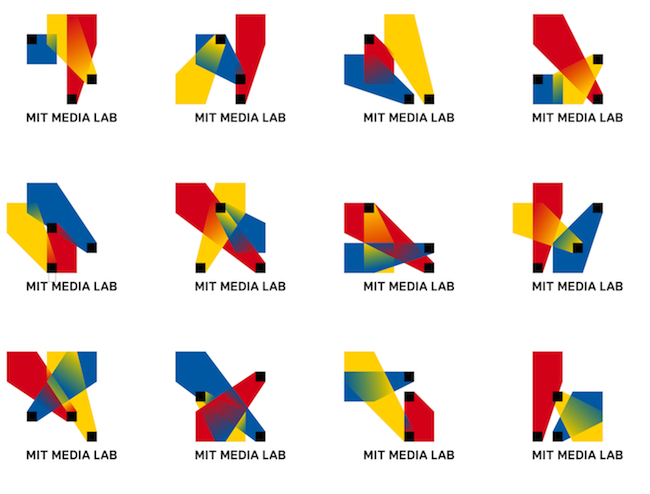 The spotlights tip a hat to the Media Lab's rakish spirit of cross-pollination, with each spotlight symbolizing a single individual. "People come from many different backgrounds — they're engineers, scientists, artists, designers — and have very different ways of thinking, seeing, and working," The says. "At the lab these people cross paths, collaborate, and inspire each other, and that's the magic of this place."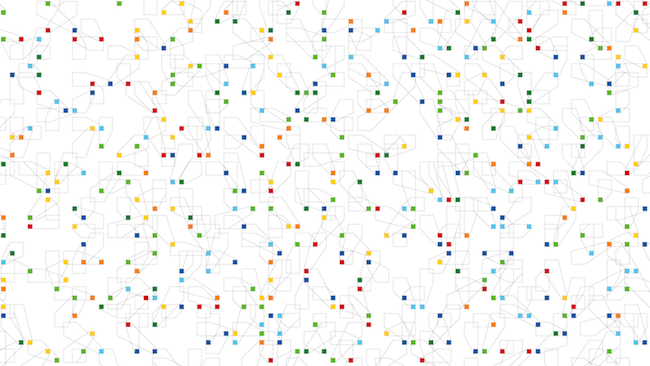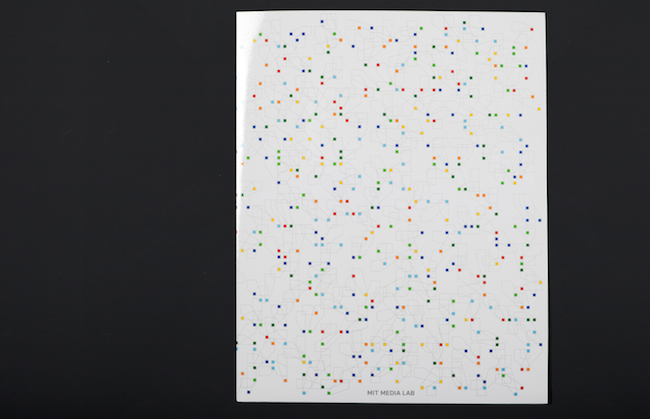 On another level, the logo looks ambitiously ahead, as the Media Lab itself so often does. "The Media Lab has outgrown this notion of traditional media, with researchers working in areas ranging from human computer interaction to neurobiology or nanotechnology," The says. "Whatever ?media" means, it has been and will be defined at this place, in the next 5, 10, 20 years. The algorithmic logo is an effort to capture this dynamism.?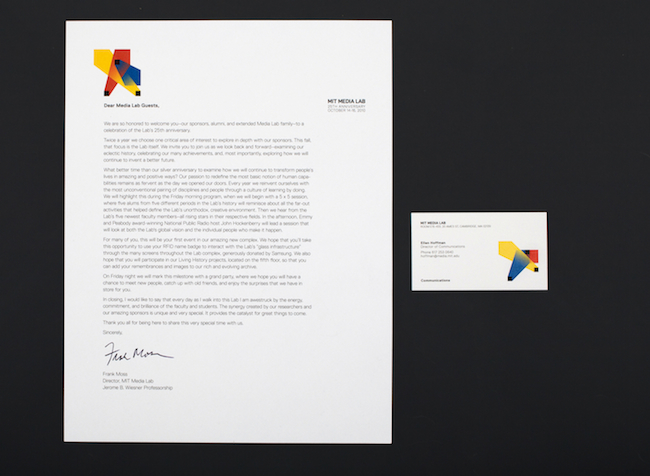 If you follow our site closely, you know that "dynamism" is a embryonic concept in identity design nowadays, with a few brave souls like Comedy Central and the Southeastern Center for Contemporary Art testing the waters. See it at the Media Lab, though, and you know it's the future.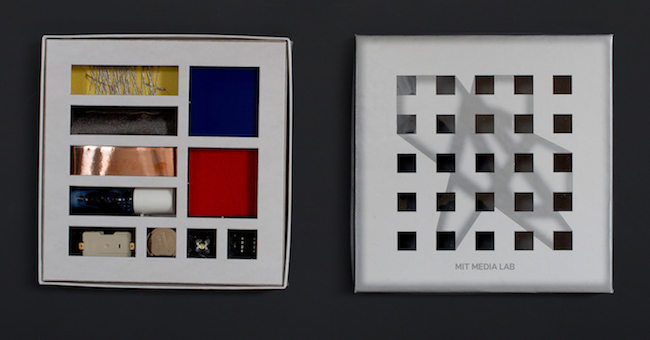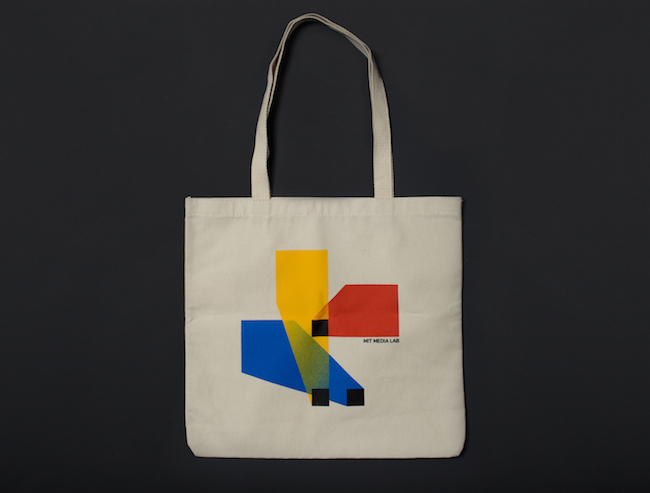 [Images courtesy of Richard The]