Do you know the startup Airbnb? It's a website listing homes for short-term rent and also crazy rentals — everything from an entire village in Liechtenstein to the same place that Obama vacations at in Hawaii. The point is to offer an alternative to the generic offerings on Expedia and elsewhere. (And incidentally, it's sort of like Expedia for Silicon Valley power players, with backing from blue-chip VC's Sequoia Capital and Greylock Partners.)
Anyway, they've just celebrated their 1,000,000th booking, and they're doing it in style, with one of the best promo infographics we've seen in a very long time, designed by Kelli Anderson.
Here is a basic summary of the startup's remarkable growth — first in a nifty little timeline, and then with some impressive top-line stats: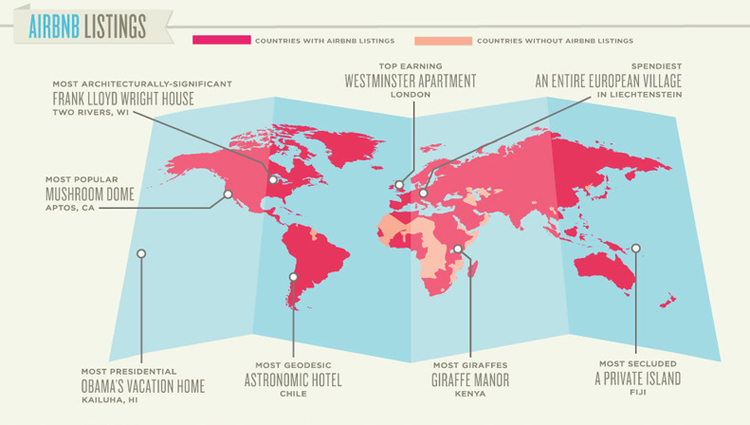 And here, finally, is more information about what the listings are, and who exactly is renting them: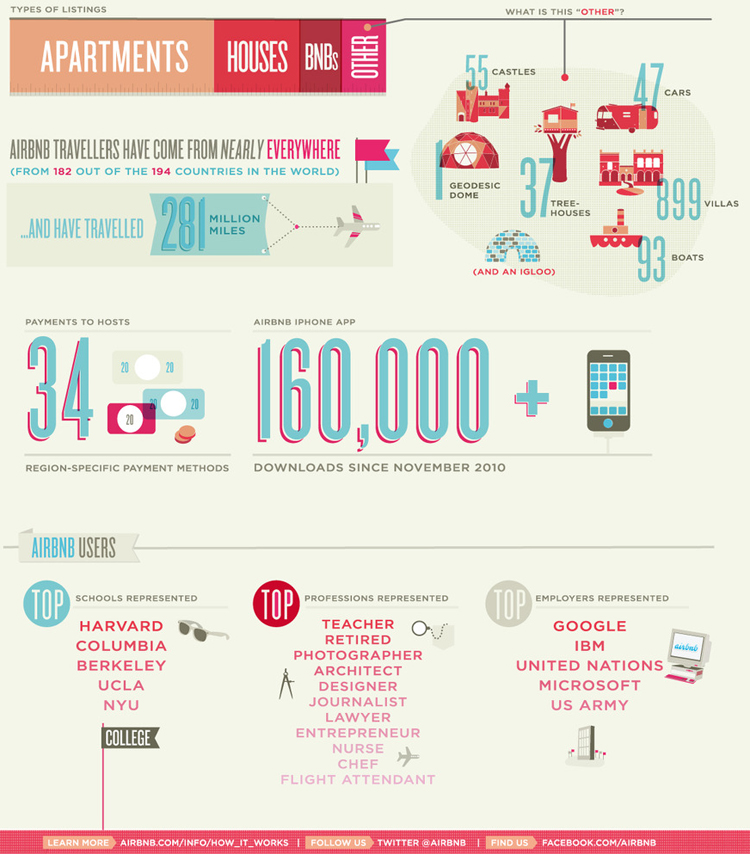 We don't usually truck with the profusion of ridiculous, scroll-down infographic orgies. But this one is just perfectly done: Each of the charts is informative and relevant; the data is pruned with a keen eye to telling a single story about one subject (Airbnb); and the actual design is good — fun without being cute, with a vaguely retro/letter-press sort of vibe.
If you're trying to promote your startup with an infographic, this is how you do it.