Ditto, the striking modular building material shown here, was designed explicitly for no-frills, recession-era architecture, but you'd never guess it by looking at the stuff.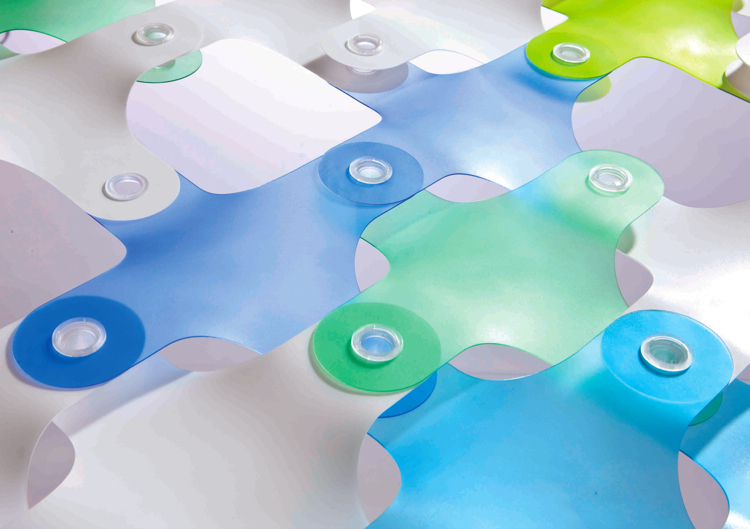 Depending on how you arrange the modules, you can create anything from a screen reminiscent of shimmery fish scales to a tunnel that could've been carved out of a translucent honeycomb. Ditto is made out of 40% pre-consumer recycled resin, and the pieces snap together and apart in a jiffy, making them an ideal architectural flourish at a time when everyone in the building industry is desperate to save time and money. Well, almost everyone.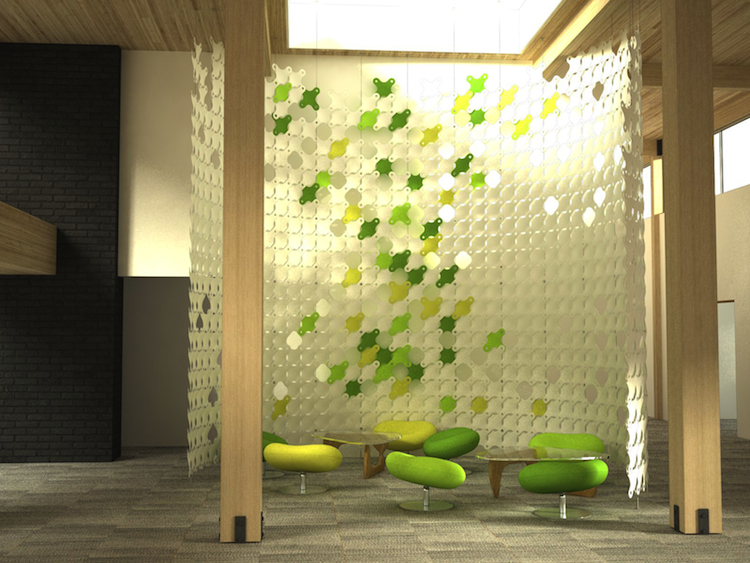 "When the recession hit, architects were saying, ?There are less of us now doing just as much work. We have very limited hours,'" says Azar McMaster of 3form, Ditto's producer. "So the more you, the manufacturer, can do to help us, the better.?"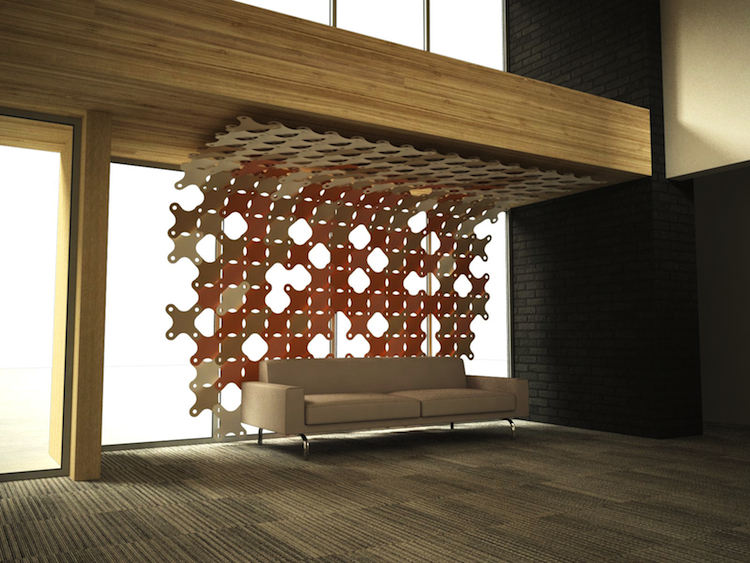 3form is known primarily for manufacturing large resin panels that architects customize for room dividers, artwork, and other features. The panels aren't especially simple to install, though, and once they're in, they're there to stay; you can't readily experiment with different permutations. With Ditto, you can. Say you throw together a bunch of modules to form a room divider in your office. Then you go and lay off half your employees and suddenly, the divider's completely superfluous. The modules can be rearranged into some sort of inspirational wall art — lord knows what remains of your staff will need it.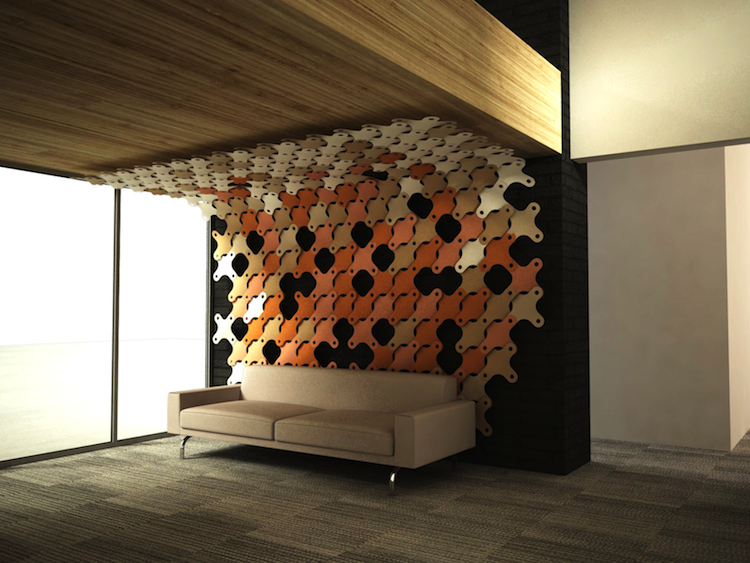 Ditto is still relatively new, but McMaster says it's already been specified for a few Burger Kings and BBC's offices in New York. For more info, visit 3form's website.