Whatever you do in these weird, wild, "Lady Robot dancing with Tony Manero" platform booties, you'll feel très fashion forward. That's because they come right out of a printer.
Designed by Brazil-born Andreia Chaves and introduced at Mercedes-Benz Fashion Week earlier this month, the Invisible Shoes are a feet — sorry, feat! — of cutting-edge technology, their flashy good looks only possible as a result of rapid-prototyping.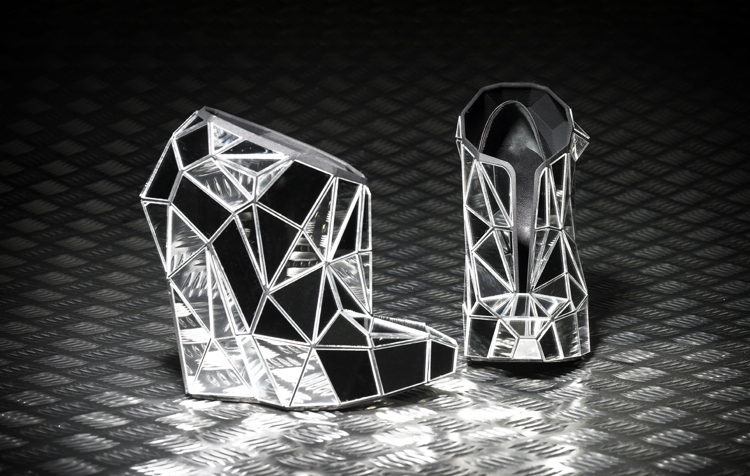 Chaves designed the shoes in 3D software, then manufactured the outer layers — the mirrored acrylic above and the black space frame below — using the 3D printing services of the Dutch product-design powerhouse Freedom of Creation. (Fortunately for whoever buys these things, the inner parts were handmade with Italian leather.)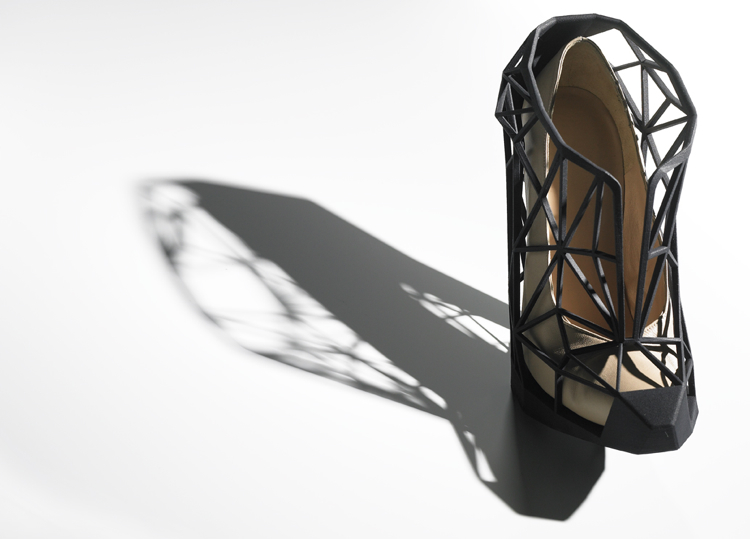 In press materials, Chaves describes the shoes as "a study of optical effect." We'll interpret that as a 21st century way of phrasing a 20th-century imperative: "Let's do the hustle!"
The Invisible Shoes series is a limited-edition run. Contact Chaves for availability and pricing.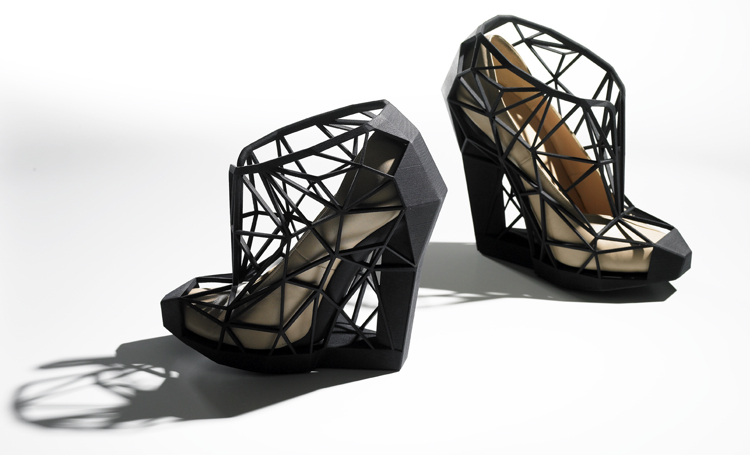 [Images courtesy of Andreia Chaves]