As if it isn't hard enough reading Das Kapital, someone has gone and made it complete and utter torture — by squeezing the entirety of the text into a single page.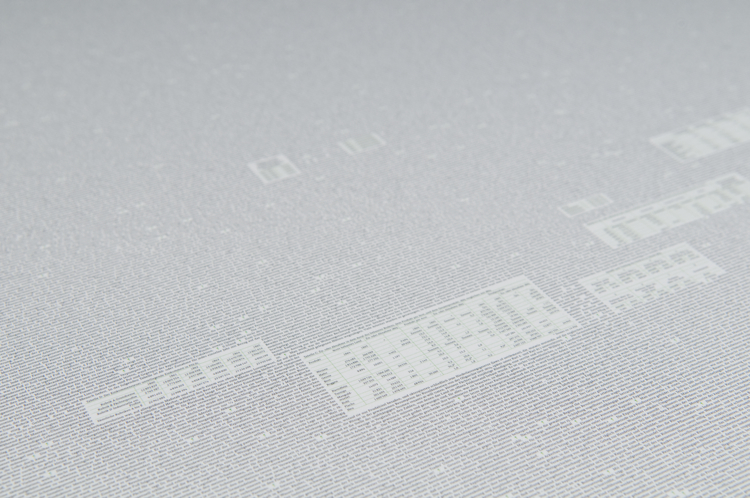 Yep, that's more than 800,000 words on a poster no bigger than the flatscreen in your living room. The type? A minuscule 2.55 pts. Try scanning this thing with your naked eye, and surely you will drive yourself mad (or strain yourself blind). It's enough to send even the staunchest Marxist straight into the arms of Ayn Rand.
The folks responsible here are Berlin-based Blotto Design, and they've managed to stuff not just one classic doorstopper into a poster, but four. Macbeth, The Iliad, Goethe's Faust: In Blotto's hands, all are rendered a gray haze on the page.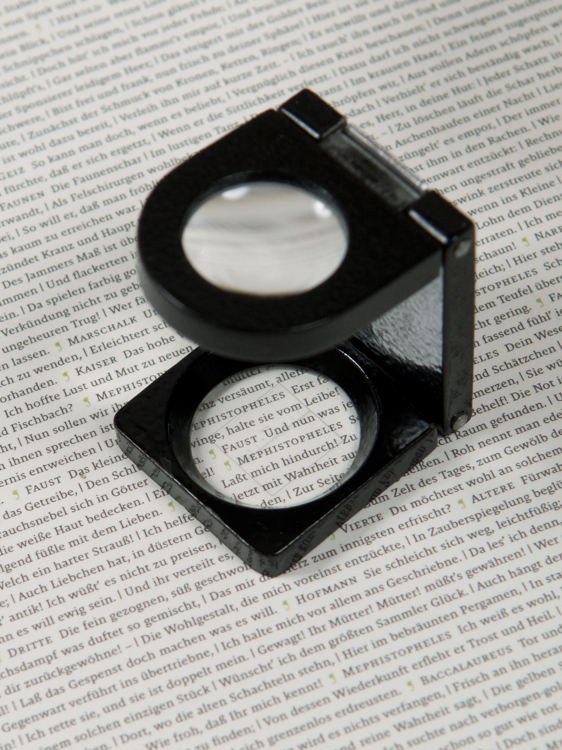 Why on earth would anyone do this? As the designers tell it:
Once upon a time we asked ourselves a peculiar question: Could you fit an entire literary work onto a single poster? Would it still be legible? What would it reveal about the hidden structures and rhythms of the text? And how impressed would our friends be if we tried it out? So we did and they were mighty impressed.
We are, too! But frankly, we can't infer much about the structures or rhythms of these books, because we can't see a damned thing. At least not in the pictures. Maybe in person they're everything you would hope they'd be: a secret portal to some of the greatest literary minds in history.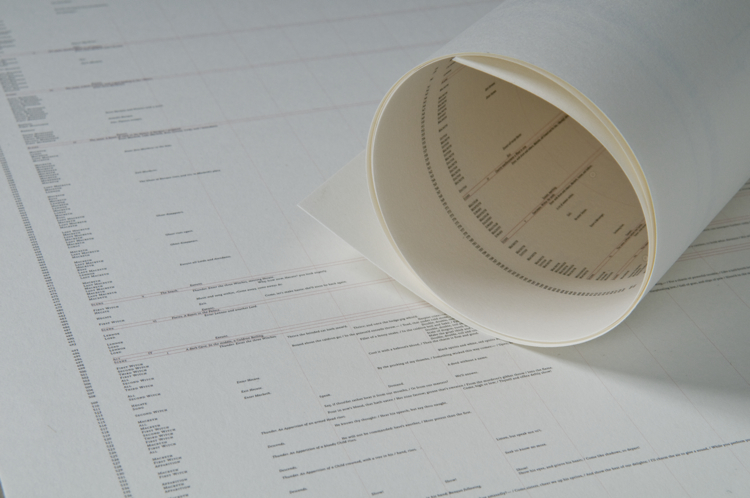 The posters cost 20 Euros each or about $27. Buy 'em here. (Magnifying glasses not included.)
[Hat tip to FPO; images courtesy of Blotto Design]