Quick: When you think of Old Spice, do you think of aftershave and gift-boxes with cheap cologne in them? Or do you think of bodywash? A year ago, the latter would have been absurd. Not anymore, thanks to the wildly successful ad campaign starring Isaiah Mustafa.
The ad was a paragon of marketing in the information age. While it began as a TV ad, its real success was online, where the three original commercials spawned a series of question-and-answer YouTube clips starring Mustafa himself. But how successful was the campaign at impacting the bottom line? To judge by this infographic created by Shelby White, really, really successful — in fact, you could probably make the case that it was the most successful ad campaign in recent memory: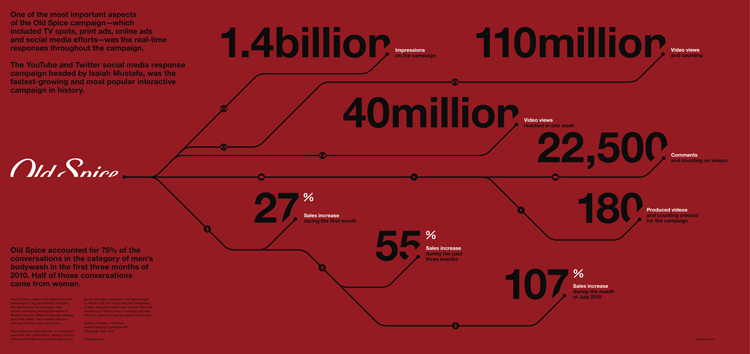 We all know that the ad impressions created by the campaign were mammoth, but the actual numbers almost defy belief: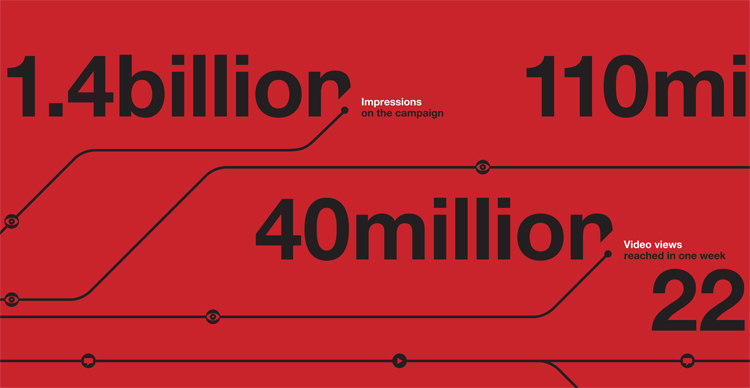 And when it comes to the bottom line, the results, as tabulated by the blue-chip market data firm SymphonyIRI, were truly outsize: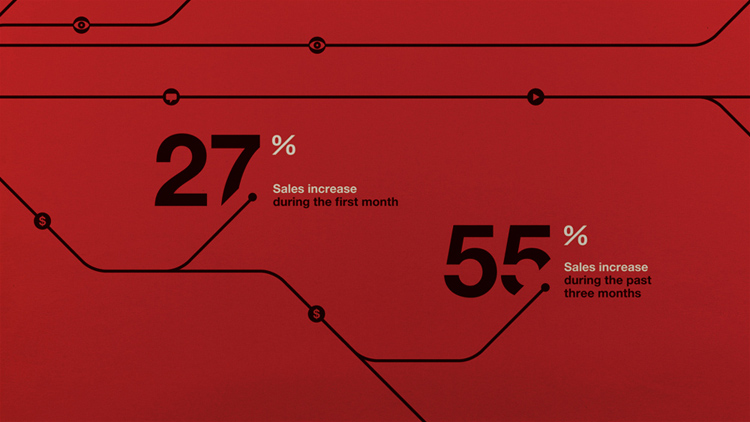 All of which proves a couple things: The ad worked because it was humorous first. It wasn't about distinct product benefits or narrowly defined demographics. But it reached a broad audience in part to a pretty brilliant psychological split: While Mustafa's character was aimed at attracting the eyeballs of women, with a pitch specifically geared toward them — "The Man Your Man Could Smell Like" — the humor was geared heavily towards men. And in fact, male content powerhouses like Digg and Reddit ate it up.
Moreover, the campaign evolved naturally. The character was someone that people loved, so they were happen to interact with him on YouTube (one person even used Mustafa to propose).
We're betting this one will become a classic taught in business schools the world over. Too bad that humor isn't something you can ever really teach or plan.
[Via Shelby White]