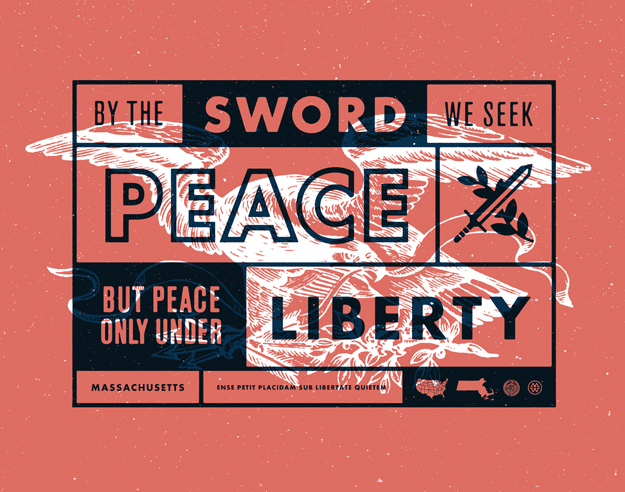 Ooh, aggressive! It's no "live free or die," but what is? (I'm eager to see what the New Hampshireans at Ghost Shrimp do with that little bon mot, by the way.)
Brooklyn-based designer Dan Cassaro started "50 and 50" as "an attempt to construct a handsome new way of looking at our country." It's certainly hipper than a geography textbook. Here's an appropriately Lake Wobegon-esque design by Erik Hamline for Minnesota: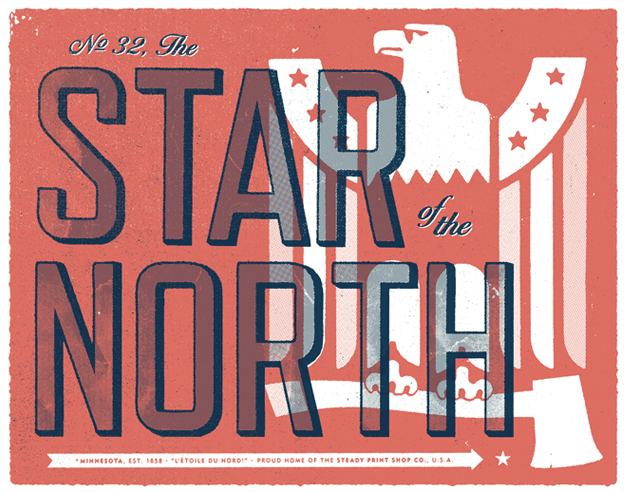 And last but not least, Florida's rather ho-hum motto, made unboring by Two Arms, Inc.: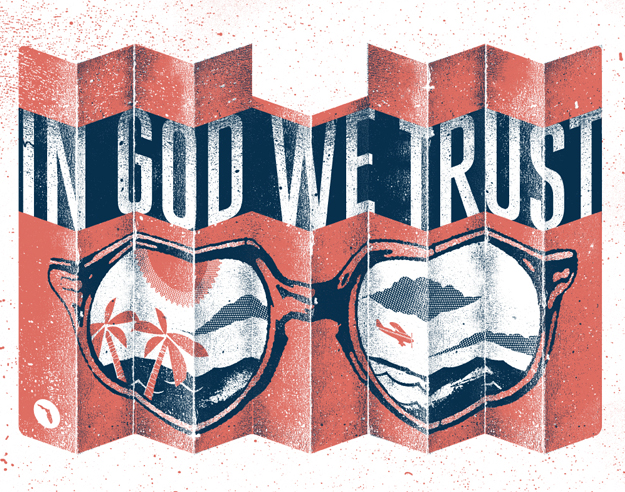 "50 and 50" will roll out a new illustration every week until the entire Union is accounted for. It's already making a difference: Now, not only can I correctly identify which state is Alabama (it's the one to the right), I know that "[They] dare to defend our rights." …to, um, this, I guess? That oughta be an interesting illustration.