Last year, swimming's world governing body put the kibosh on high-tech suits, claiming they gave swimmers an unfair advantage over competitors. (Evidence? How about Michael Phelps's one, two, three, four… eight billion record-crushing wins in Beijing, where the suits made their Olympic debut?)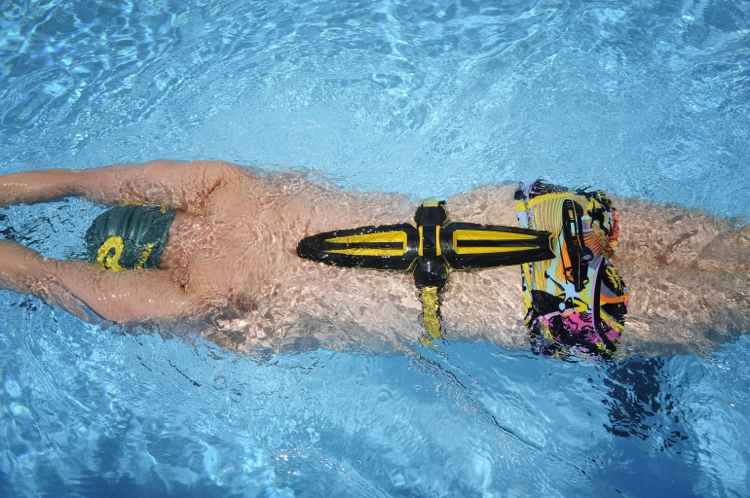 Sam James, a 23-year-old industrial design student at the Queensland University of Technology, has zeroed in on what actually made the suits so effective and perhaps has come up with a way to capitalize on the ban. His idea: another high-tech wearable. This one, though, isn't built for races; it's strictly a training device designed to give swimmers an extra workout for their core and posture — thus netting the same benefits as a full-body suit.
The aptly named Corsuit looks like a cross between a lifeguard's buoy and a girdle and works like an ultra-ergonomical ab machine. Strap it around your waist so that the buoy runs down your sternum, and Corsuit arranges your posture in a straight line at the same time that it creates resistance, forcing you to push back with your core muscles. For a lighter workout, you can flip the device around and wear it on your back; that way, you're aligning your posture, but without the extra exertion. Below, James — a national competitive swimmer — models a prototype: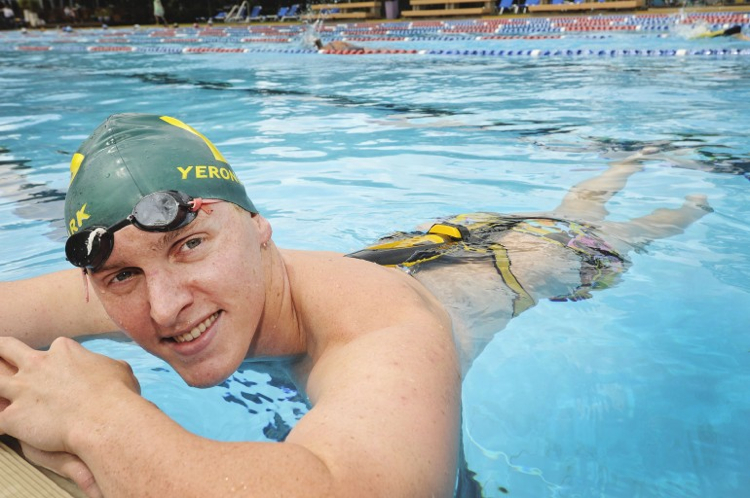 The basic goal here is to help swimmers naturally develop what the prohibited suits provided instantaneously. Per James:
Basically the body suits were really tight. A major benefit was that they helped core stability through the middle of your body. What that would do was make a better connection between your arms and legs. So without any extra effort, your arms and legs were more powerful. ? Also they helped your posture. They were built specifically to help swimmers keep a straight spine, which is the posture you want when swimming. The body suits also helped with proprioception, or awareness of what your body is doing.
Now that the suits are illegal, it stands to reason that competitive swimmers will jump at the chance to try Corsuit, if it really does everything James says it can do. That said, its popularity could be short-lived. We're betting the ban will be lifted once high-performance suits are more widely adopted, rendering Corsuit's services moot. (The problem isn't that the suits are magic carpets that turn flabby types into fish; it's that some athletes have access to them and others don't — sort of like if you had a baseball game in which only one team wore mitts.)
Not that Corsuit is commercially available, anyway. James produced a prototype for school and plans to submit it for a James Dyson Award. We think he has a pretty good shot at winning, what with all the press he's been getting. Some might call that a competitive advantage.
[Images via Gizmag.com]