There are few things that demonstrate the excesses of the Automobile Age better than amusement parks, with their promise of adrenaline-fueled escapism spread over vast suburban tracts that always seem to be a two-hour car ride from wherever you are. Not that anyone would suggest ridding the masses of their right to whiplash and vomit. One architect's proposal: Relocate theme parks to the city. Then build 'em up. Waaaaay up.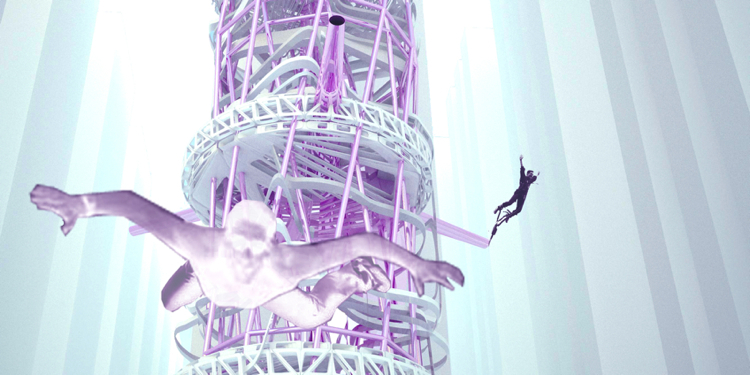 That might get you a Ferris wheel overlooking the Statue of Liberty and a cloud-piercing carousel and bungee jumping platforms 550 feet above Central Park — all stacked into a single skyscraper that not even French Spiderman could dream up. This so-called Vertical Theme Park is the idea of Harvard GSD grad Ju-Hyun Kim, and it is, in his telling, "the new prototype" for "the cities of tomorrow."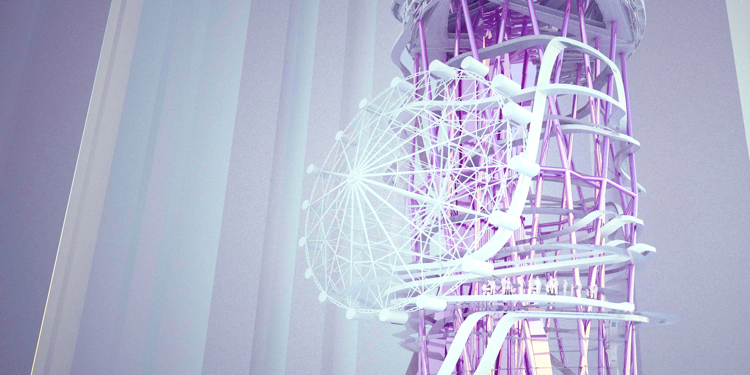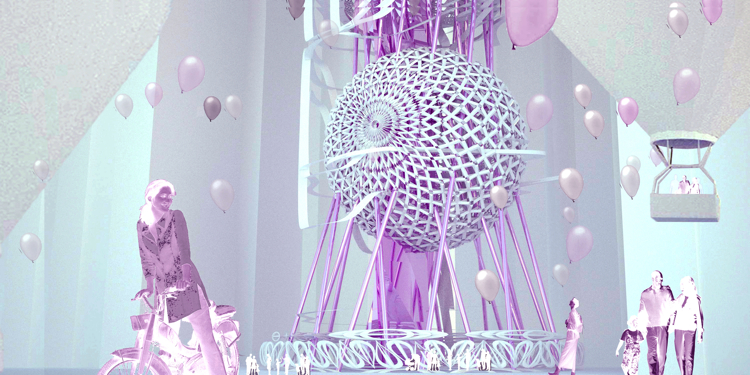 Theoretically, none of it is as absurd as it sounds. More than 50 percent of the world's population lives in the cities; by 2050, the figure will bump up to 70 percent. At the same time, we're inching closer and closer to a carbon-neutral world, which means that if you're gonna build roller coasters at all, you might as well build them near people's homes — and, more to the point, right next to public transit — to minimize their environmental footprint. (Kim also suggests outfitting the park with assorted solar panels, rainwater collectors, and recycling facilities.)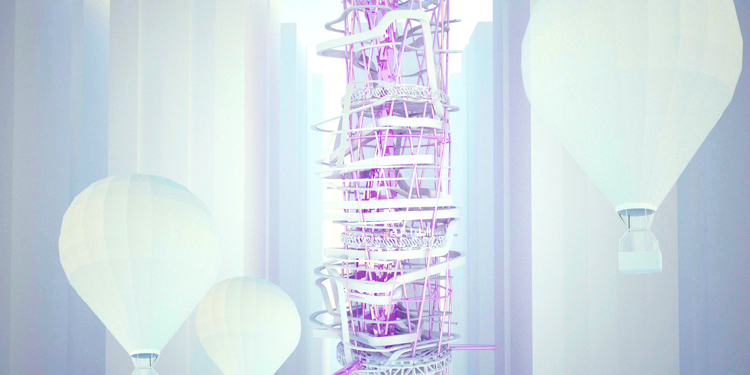 The problem, of course, is that you can't throw up a theme park to accommodate some 40,000 visitors a day (roughly what Disneyland gets) smack dab in the middle of an existing urban area without drastically expanding its infrastructure; in a city like Manhattan, that's about as feasible as ending rent control. Low-density cities are better candidates, but even then, you'd be hard-pressed to convince a municipal government to invest in the next Tower of Terror at a time when a lot of places can barely afford to clean the streets.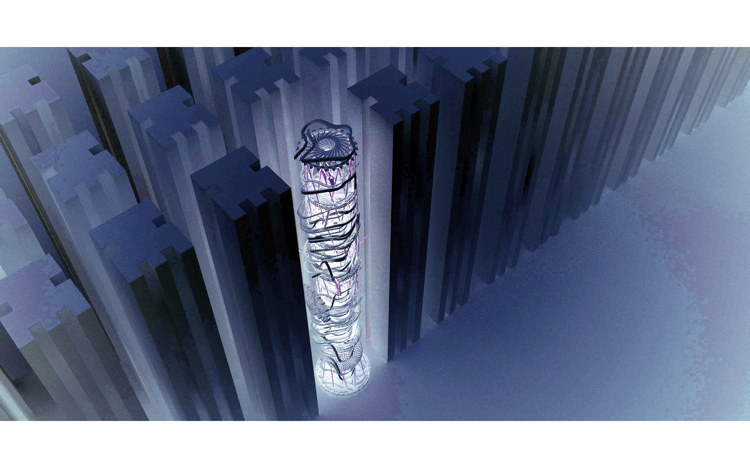 For more pics and a full description of Kim's concept (complete with a zero-gravity geodesic dome!), visit ArchDaily.com.
[Images here courtesy of the architect]