Whether it's due to the weather, the wealth of natural beauty, or just a self-fulfilling prophecy, Portland's DIY ethos continues to define the city.
In Brews to Bikes, published this past fall, author Charles Heying, an associate professor of Urban Studies and Planning at Portland State University, makes the case for Portland exceptionalism. He lays out the ways in which a longstanding culture of "localism without parochialism" has been expressed through boutiques, craft stores, microbreweries and custom shops of all sorts.
And come January, even TV won't be safe: that's when IFC's Portlandia premieres. The sketch show, written and starring Fred Amisen (formerly of Saturday Night Live) and Carrie Brownstein (of Sleater-Kinney) is a satiric look at the foibles and obsessions of Portland's most earnest of citizens — foibles and obsession that are starting to look a lot more universal every day.
At least in Brooklyn and Austin, perhaps the most envied facet of Portland life is its bike culture. The number of Portlanders who commute to work via bike is about 17,000 — over 6 percent of its workers. This is the highest rate for any of the 50 most populated cities in the U.S. Forget getting takeout by bike — in Portland, you can even get your Christmas tree delivered that way.
And all the Portland cyclists who were unsatisfied with the usual mass-market brands have helped make Portland a center for bespoke bike shops that will craft high-end models from the ground up — Renovo Bicycles, for instance, will make you one out of wood and bamboo, while cycle maestro Sacha White gets rock-star attention for his Vanilla Bicycles.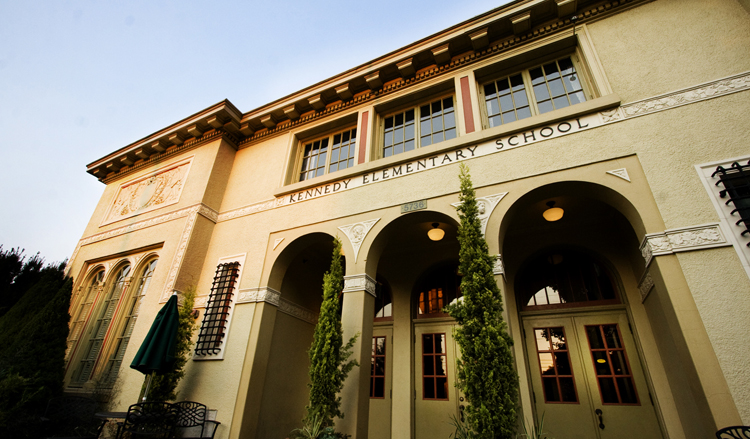 In one bike-filled part of town, the Northeast's Alberta Arts District, galleries vie with restaurants and bars to attract the pedaling masses. One popular place for recharging is the unprepossessing Tin Shed, a spot that's as famous for its brunch as it is for its high tolerance for dogs (they're allowed on the patio, and several menu items are meant for them).
Of course, Portland's microbreweries make its locavore food culture seem like a Johnny-come-lately. Suds culture extends back at least to the 1980s, when it was launched through the help of two enterprising brothers, Mike and Brian McMenamin. It was then that they started putting together what's now a hotel, restaurant, and bar empire of over 50 properties in Oregon and Washington.
By using rundown or defunct buildings for their businesses, the McMenamins have also become facto preservationists, finding new uses for structures once used as a retirement home for Masons, a poor farm, a mission house, or a brothel.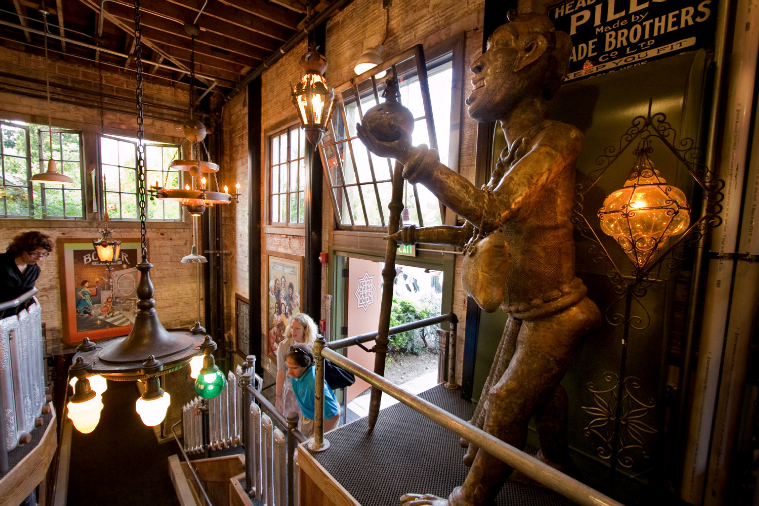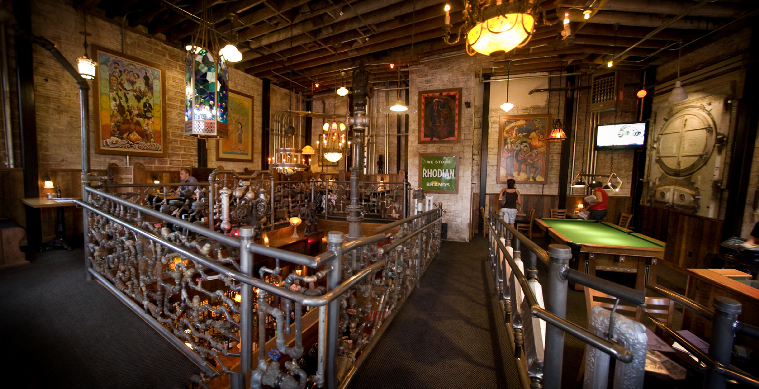 One of the company's standouts, also in the Alberta area, is McMenamins Kennedy School, a former elementary school from 1915 that's now a hotel. Each of the 35 rooms are in a former classroom, where the chalkboards remain in place. By adding academically themed art and treating the space creatively (turning the school's boiler room into a bar, for instance), the hotel manages to be more than just a clever repurposing — it also honors the building's history.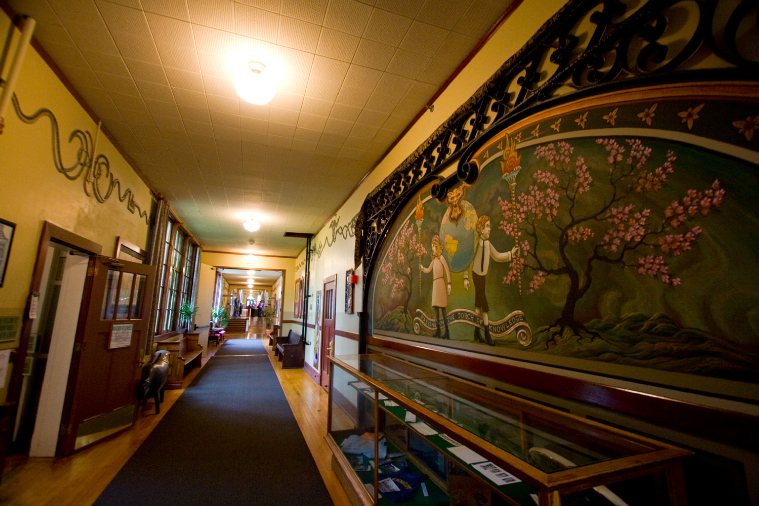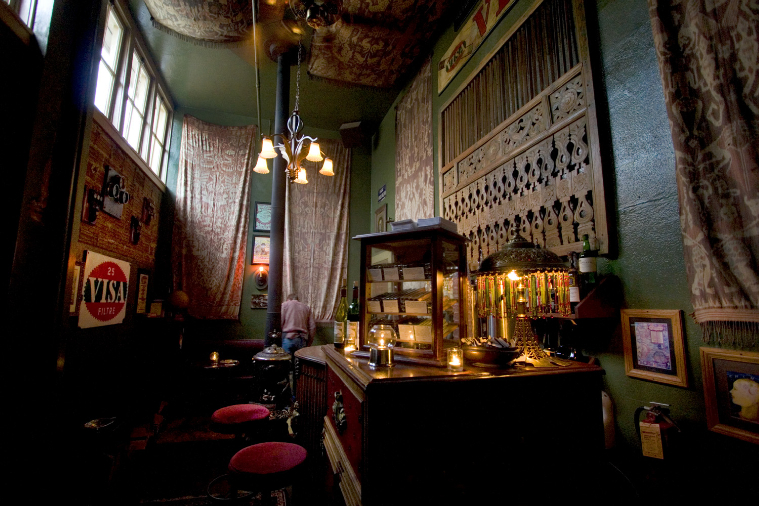 Those who want to do a little repurposing of their own can head to Hand-Eye Supply, which opened this summer in Old Town. Begun by the same people behind the design sourcebook Core 77, Hand-Eye stocks gifty items that wouldn't look out of place in an art museum gift shop. That said, its main focus is on things to help you make other things: safety glasses, work aprons, and bicycle tools are all laid out here like a boutique's wares. Many of the items, such as the line of Klein bags, walk the thin line between flash and substance.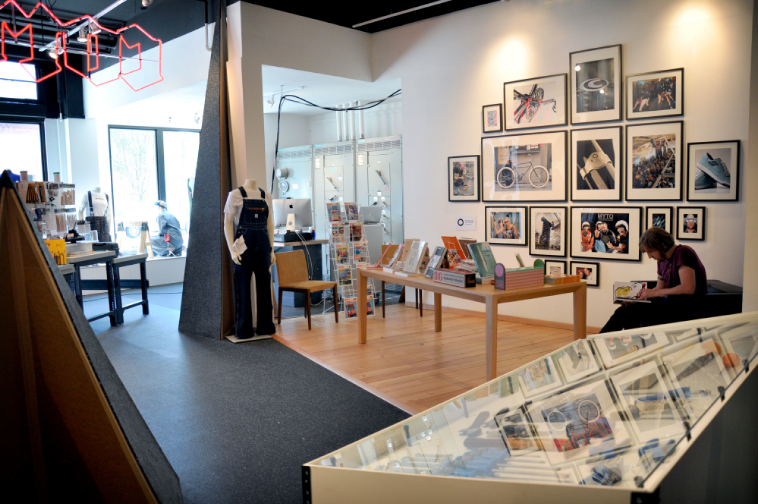 It's hard to see Portland's love for heavily curated coffee, hand-rubbed bicycles, and backyard cuisine going away anytime soon. If anything, it's spreading beyond the city's borders; the Ace Hotel, example, has expanded from its hometown into Seattle, New York, and Palm Springs. The only thing Portland needs is an anthem: Today, the city feels like more that just a place. It's a bona fide state of mind.
[Last image: Hand-Eye Supply; remainder courtesy McMenamins]