There have been a series of superb articles detailing the most serious revelations coming out of the cables (none are top secret, though many are secret or "noforn"–that is, not intended for the eyes of foreign governments). But just like with previous WikiLeaks disclosures, what's so fascinating about the cables is that we can finally see the sausage making that goes into high-stakes diplomacy. If you've ever been a fan of John Le Carre or Jason Bourne, you'll want to read the original cables.
Perhaps the most sexy of the various offerings is from The Guardian, which gives you a map-based interface for browsing key cables. Clicking on a country brings up the relevant documents, which you can then read in greater depth: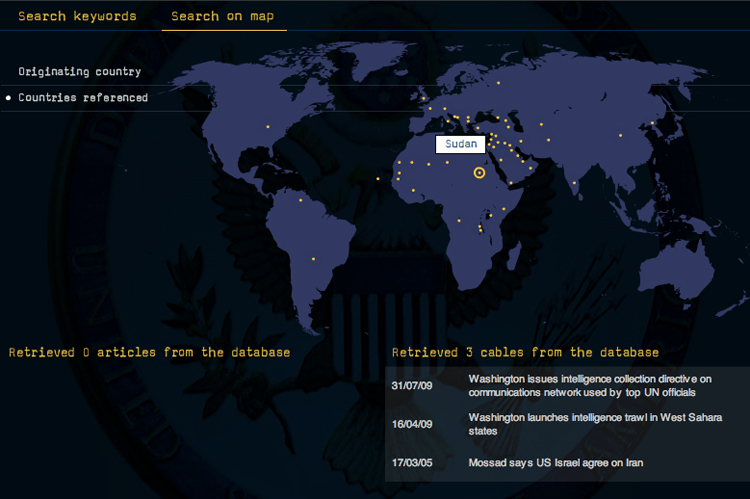 The Guardian also gives this high level summary of what the cables actually consist of — where they're from, what they're talking about, and what levels of secrets they reveal: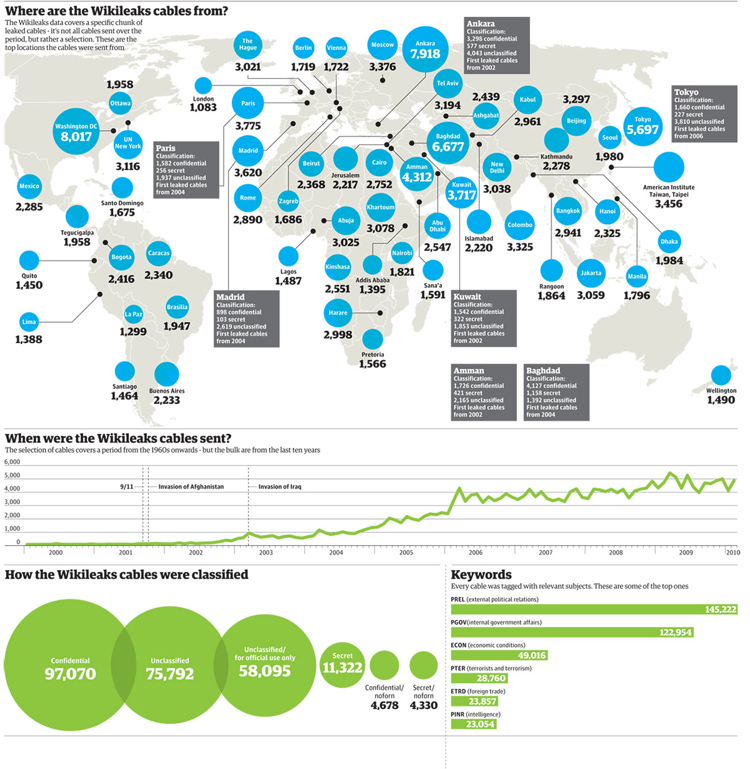 But really, the best online feature comes from — you guessed it — The New York Times. This time, they actually eschewed an infographic in favor of a simple online feature, which allows you to click on the sexiest or highest stakes cables.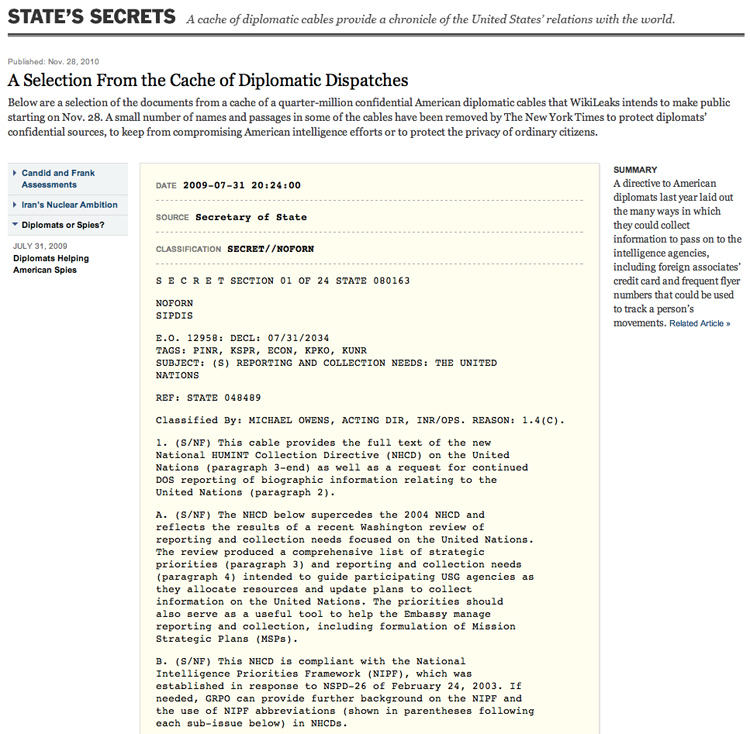 We particularly recommend this one, which details a wedding among Russian separatists and reads almost like a short story. The writer, among other things, tells of a drunken clan leader dancing with gold-plated handgun in his waistband, and the leg room in a Rolls Royce being pinched by the AK-47 on the floorboard.
And here we thought that being an Embassy flack just meant getting drunk with spies.