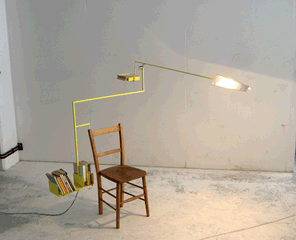 Foulsham says the lamp is merely a continuation of his previous work involving frighteningly unstable light sources, like this one called "Candle Balance":
Big Bird turns the simple act of reading into a kind of anxious Sophie's Choice. Do you really want to set your novel down and risk toppling the whole thing onto your head? Maybe you should just keep reading that massive copy of Freedom after all. Or if you must place it back on the shelf, what are you willing to take off in its place to preserve the balance? The latest issue of US Weekly sure isn't going to cut it…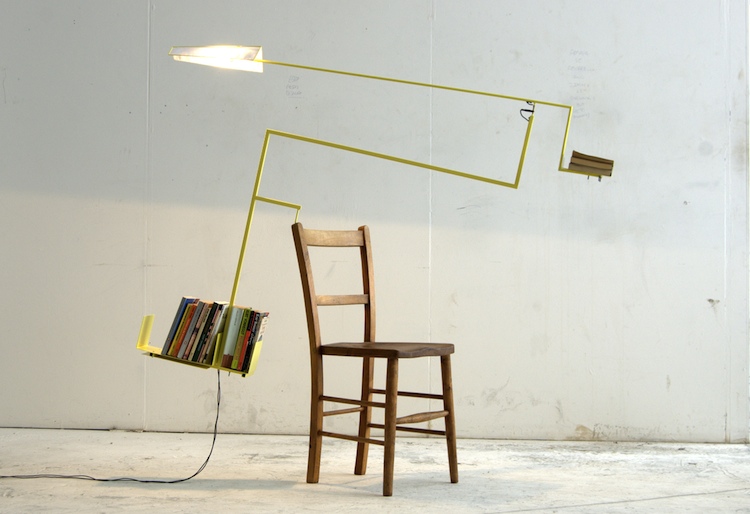 Foulsham knows his design makes no practical sense; he created it as a work of art for a charity auction in Shoreditch, England. But that didn't stop someone from buying it and, presumably, taking it home. Wherever it ends up, it should definitely end up sparking some interesting literary conversations.