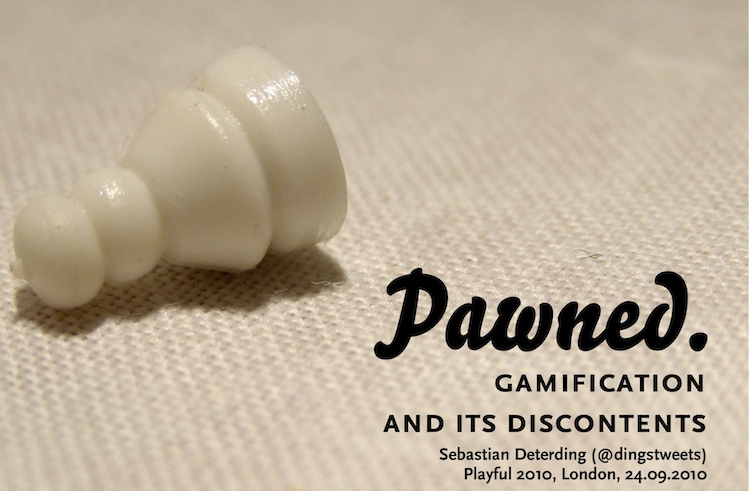 Deterling attacks the gamification trend from a variety of angles, but his argument boils down to this: points, badges, and leaderboards do not a true game make. What they do make is distraction, confusion, and obsession with "fake achievement."
Here's his visual indictment of how points — a key feature of gamified products, services, and marketing schemes — miss the point: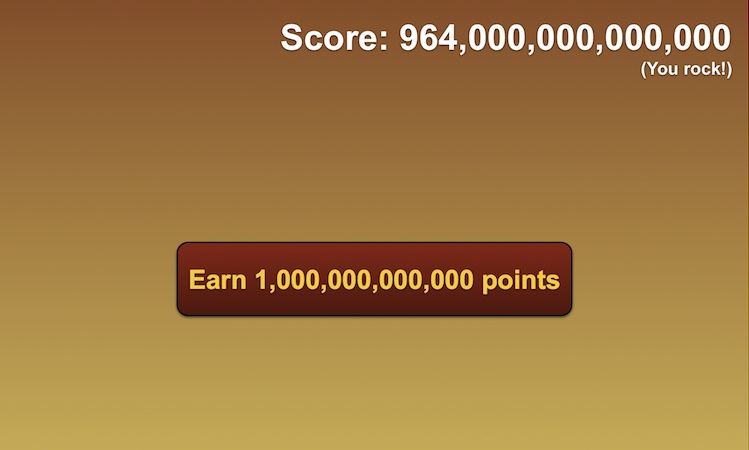 If points (and a brainless way of earning them, like mashing a button that gives you points) are the key to games, then the above "game" should be the funnest thing ever devised by man. (The satirical game Progress Wars makes this same point.)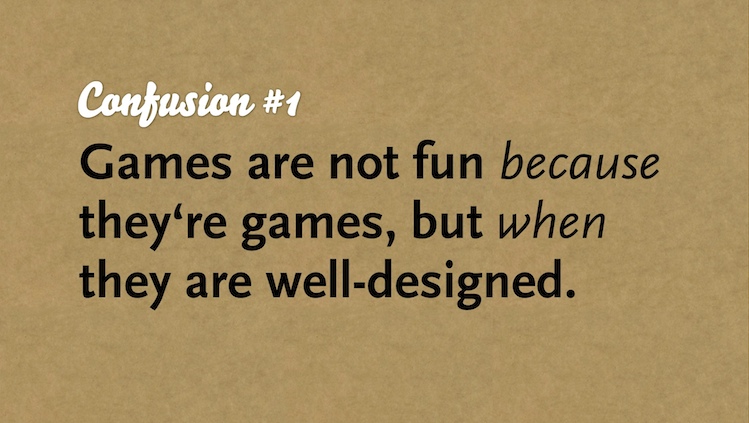 He makes a compelling argument, with some non-obvious twists near the end — like how gamified systems can warp social norms and encourage unintended consequences. For example, if your car dashboard is constantly blinking points or a "life meter" at you based on how mileage-efficient you are, you might be so focused on winning that "game" that you whack into somebody in the parking lot.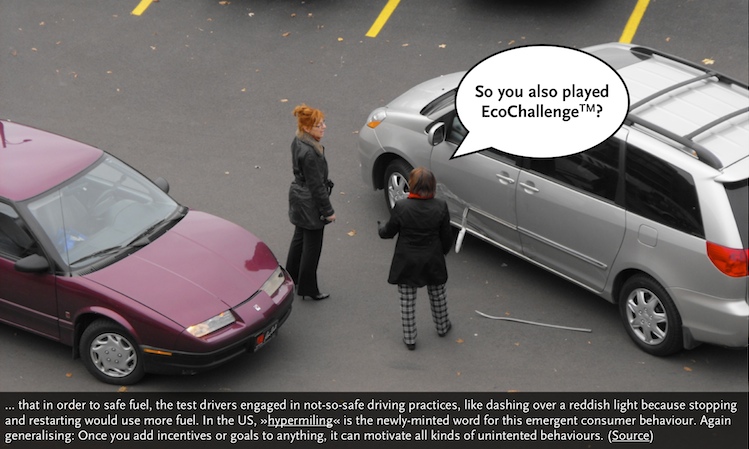 The whole presentation is worth viewing. At the very least, it may get you to ease up on sending all those $#&*ing Foursquare check-ins to everyone you know.