You're probably wondering: What the hell is this thing? A rug? A chair? A dismembered Tickle-me-Elmo?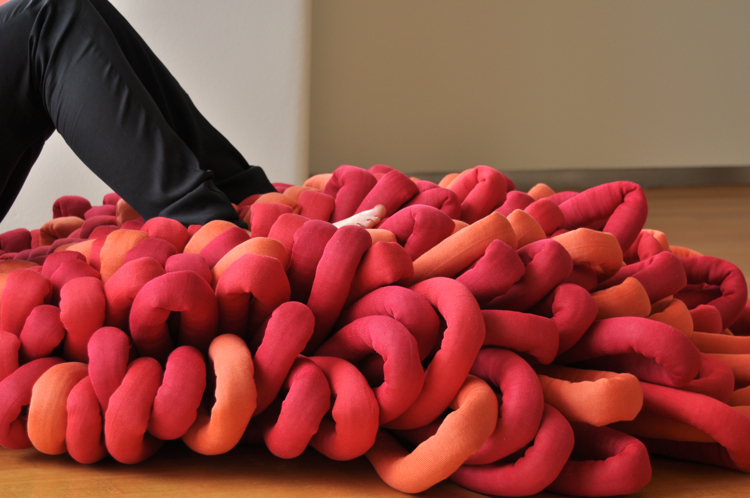 If you guessed either of the first two, you're correct. (If you guessed the last one, you're awesome.) The Loop Chair, a prototype by Design Academy Eindhoven student Sophie de Vocht, manages to marry the support structure of a chaise longue to the pillowy warmth of a carpet, producing the world's coziest, zaniest — and doubtless only — rug-chair. We reckon you'll have to arm-wrestle your dog for this one.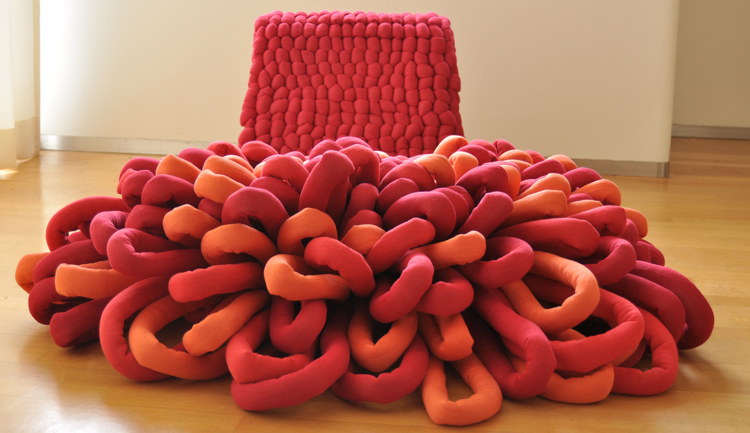 For the seat cover, De Vocht developed a sui generis hand-tufting technique. By pulling a single piece of yarn through a tough metal wire mesh, she was able to create a whole raft of cartoonishly big loops (and small ones, too). The yarn — which measured almost 1,000 feet in length — was specially made by Holland's Textielmuseum.
The chair was on view at the design academy's graduation show late last month. Unfortunately, it isn't for sale. (Our dog will be terribly disappointed!) See more Co.Design coverage of the show here, here, and here.
Update: The chair will be produced next year by the Italian company Casmania. Check back on de Vocht's Web site for more.
[Images courtesy of Sophie de Vocht]