The publishing industry's up to its bifocals in how-to manuals on life's various milestones: birth, college, marriage. But the biggest milestone of all barely rates a paperback in the discount bin. We speak, of course, of death.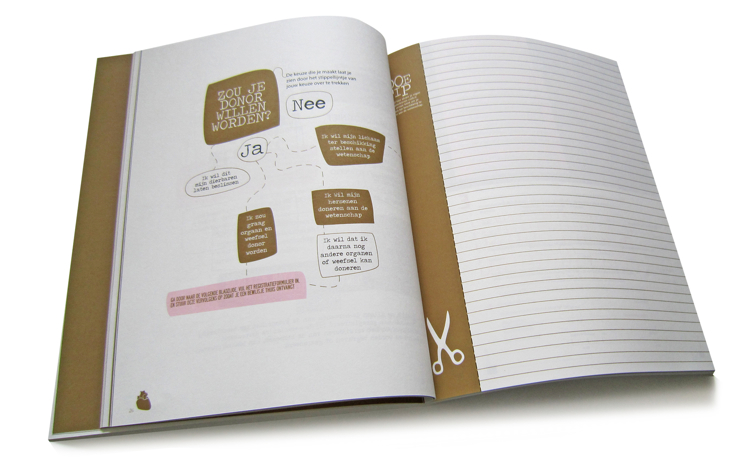 Linda Korteland, a student at the Design Academy of Eindhoven, hopes to offer a small corrective with Doodleuk, a light-hearted guide to planning your own funeral. It's got tips on stuff like on how to dress your corpse, space for jotting down last wishes, and even a spread for decorating your own coffin. Think of it as the world's most morbid activity book.
Which is completely crazy, right? Who would buy this thing besides Ingmar Bergman?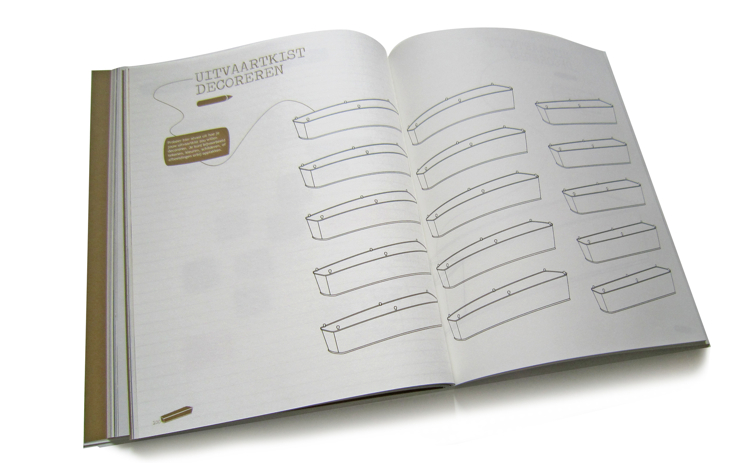 But in a way, it's actually kind of clever. Funeral arrangements can be excruciating for families; filing all the grim details in one place might take some of the pressure off. And, with its quirky graphic design and playful tone, the book might even make death itself seem a little less of a taboo topic.
Doodleuk was on view last month as part of the design academy's graduation show. It isn't available to buy. (It's in Dutch, anyway.) More images at Korteland's Web site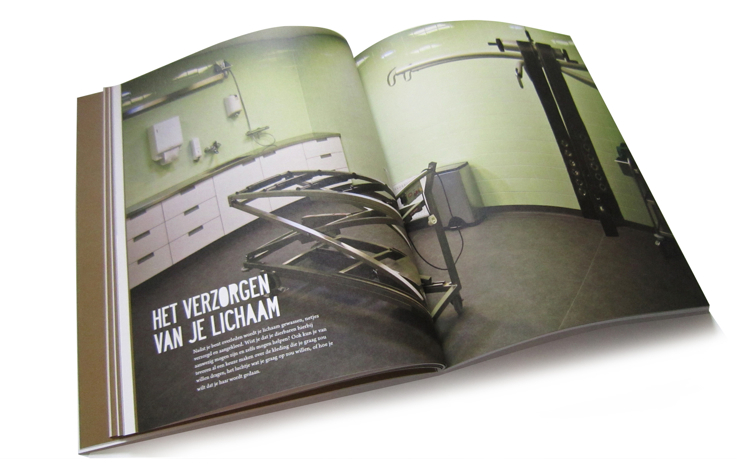 [Images courtesy of Linda Korteland]