We've got some exclusive images here of absolutely gobstopping vases that look like an exploded milk carton. And now you — yes, you! — can design (and buy) your very own.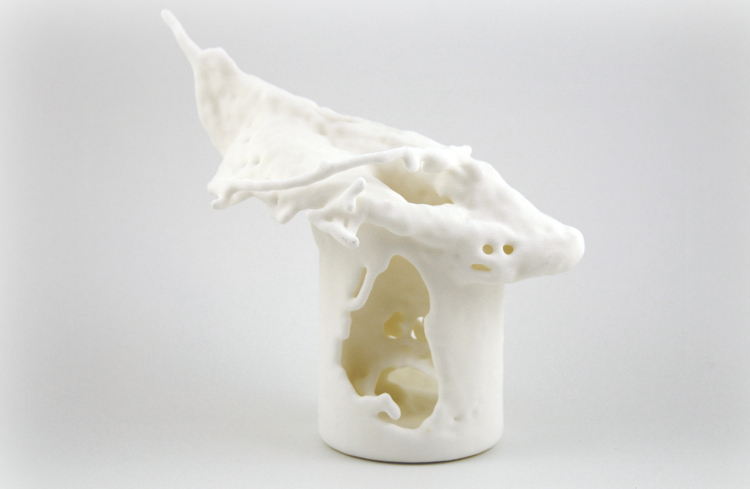 At Supabold.com, you can customize a white polyamide vessel to "splash" however you like. The vases are created by photographing the process of dumping water into containers then translating the images into 3-D files. The files then go to a selective laser sintering machine, which prints out your objects layer by layer. (Read more on how the whole thing works here.)
So all you've gotta do is pick the shape of the container, how much water you want poured in there, and where the water's poured from, using this excellent interface: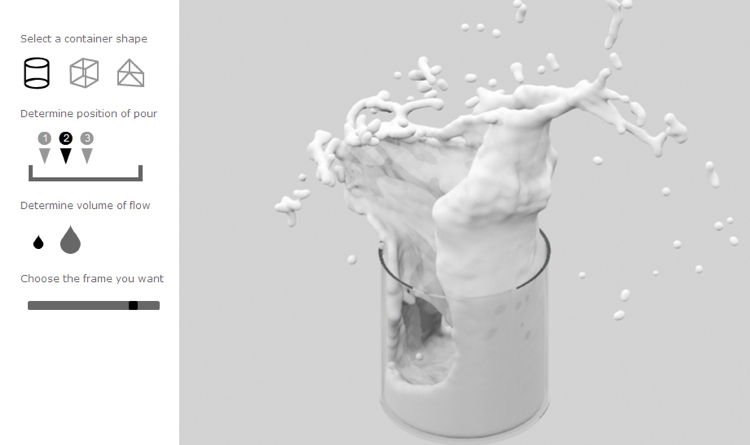 About two weeks later, you get a 3-D printed version from i.materialise in the mail.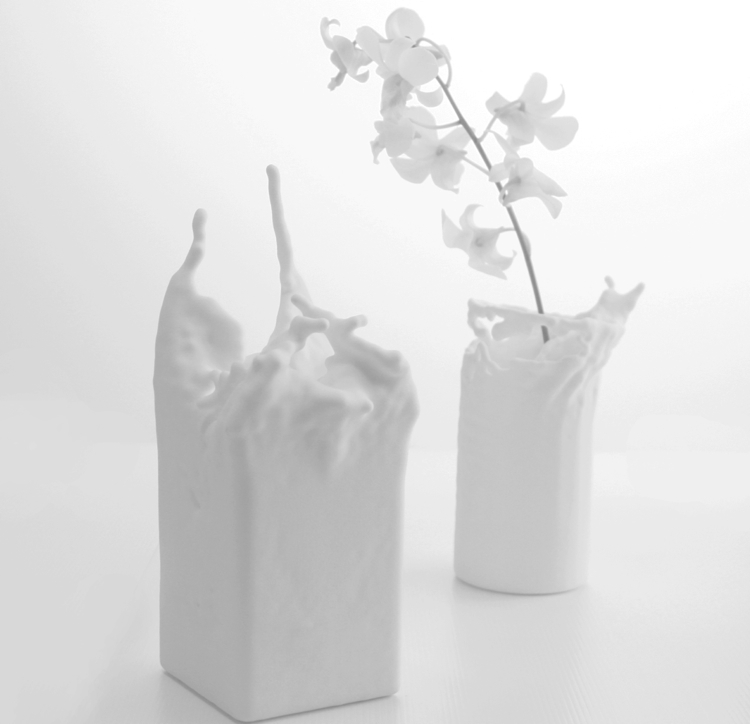 The vases — the ingenious idea of Singaporean designer Fung Kwok Pan — certainly aren't cheap: 399 Euros or about $560 each. But considering that what you get is a stunning one-off item and that you'd pay about the same for some marked-up assembly-line crap at Design Within Reach, it's not a bad deal. Wanna buy us one for Christmas?
[Images courtesy of i.materialise]