A provocative new sculpture has opened at the U.S.-Canada border crossing near Vancouver, BC. It's a billboard advertising…well, nothing.
So instead of your usual glimpse of cheeseburgers and red-faced car salesmen, you've got a snarl of stainless steel rods vaguely reminiscent of TV static, but surrounding only the clean air of Blaine, Washington.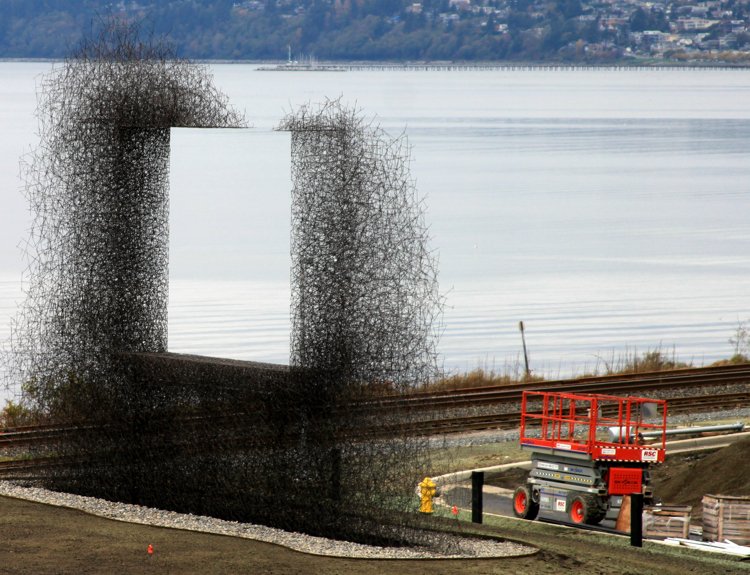 Clearly it's some kind of pinko Canadian stunt, right? A passive-aggressive commentary on Americans? conspicuous consumption? Wrong! Non-Sign II is the brainchild of the Seattle art and architecture firm Lead Pencil Studio. Even crazier: It was commissioned by the federal government, which usually regards high art the way one would a dead rat.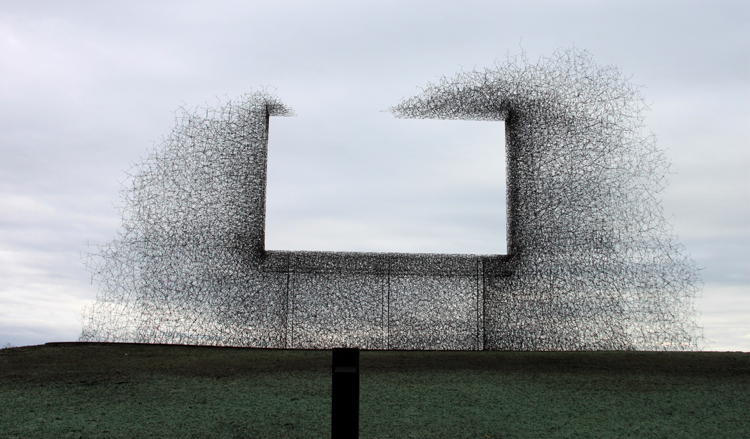 Lead Pencil Studio's Daniel Mihalyo sheds light on the concept:
Borrowing the effectiveness of billboards to redirect attention away from the landscape… this permanently open aperture between nations works to frame nothing more than a clear view of the changing atmospheric conditions beyond.
Which sounds nice and poetic and non-threatening, but clearly, this thing is a monument to everything America's not. Hey, Tea Partiers: The commie conspiracy has arrived at last, and it looks like a big ol' pile of hair clippings!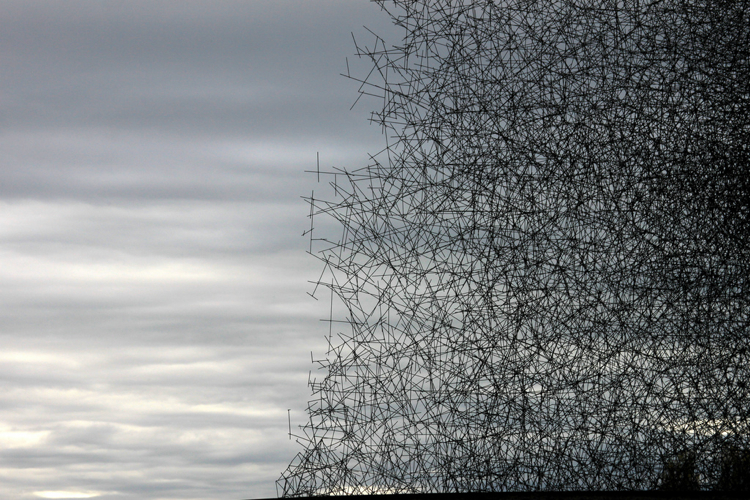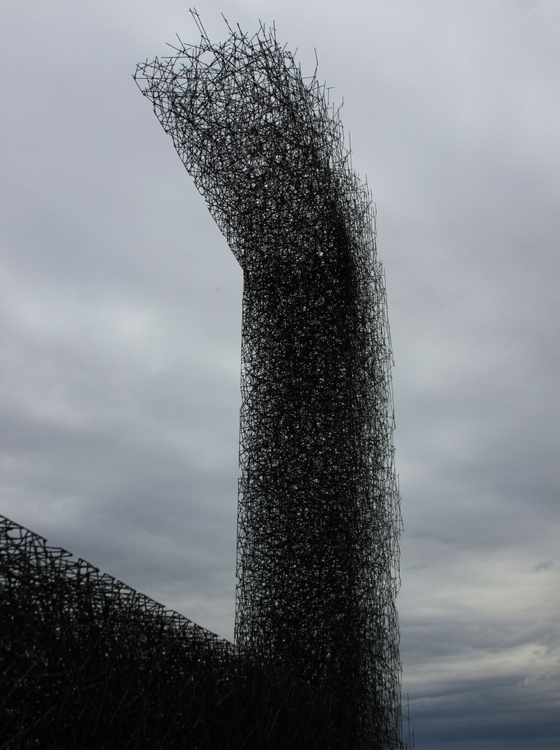 How the installation came about: Lead Pencil Studio was shortlisted for a project to design public art at a new northern-border control station through the GSA's Design Excellence program. The concept had to go through two rounds of approval, and Mihalyo insists the jury was "excited about the proposal from the start and the second round involved only small refinements and pragmatic issues."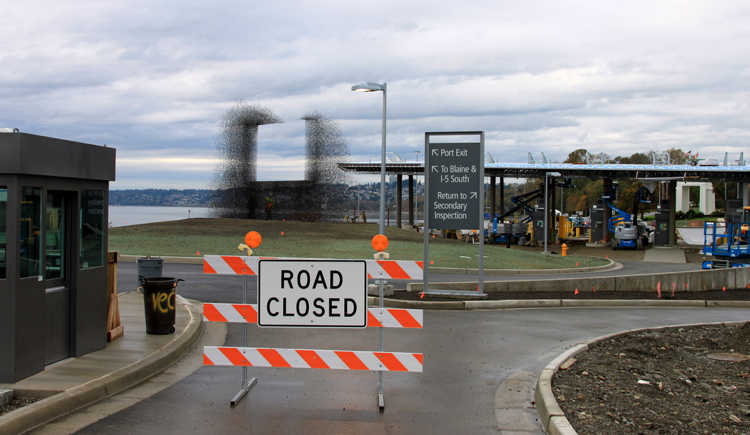 Well, we think it is awesome, and we're elated that the government's supporting Lead Pencil Studio. Headed by Mihalyo and Annie Han, they've built a career on blurring the divide between architecture and art; questioning the idea of consumer culture has been a recurring theme. They've produced a raft of evocative installations: outdoor scaffolding in the middle of the Oregon grasslands, full-scale shops (without any merch) in an old shop, and so on. Think of them as a sort of Christo in the age of Christine O'Donnell.
[Images by Ian Gill courtesy of Lead Pencil Studio]