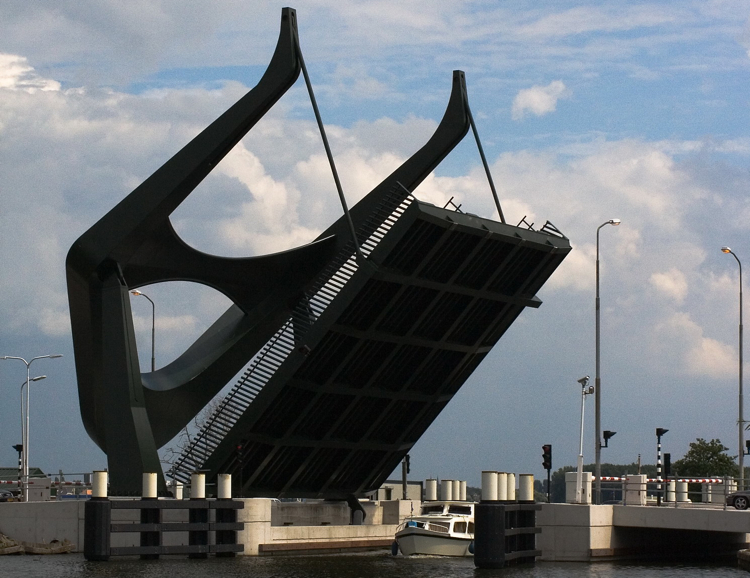 That's not because it's too tall or too long. It's actually pretty small — a drawbridge for the Amstel-Drecht canal in South Holland. It's because it looks like a Jedi Starfighter collided with a praying mantis, spawning some freak giant robot. Terrifying, yes, but also kinda awesome.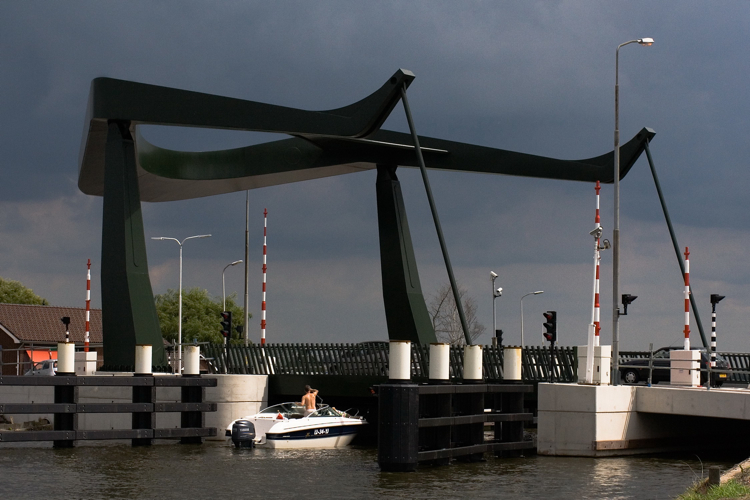 As the architects see things, their design is a rebuke, of sorts, to all the boring old bridges out there. Most are built by civil engineers without any input from architects, resulting in what NIO call "functional constructions devoid of any poetry whatsoever."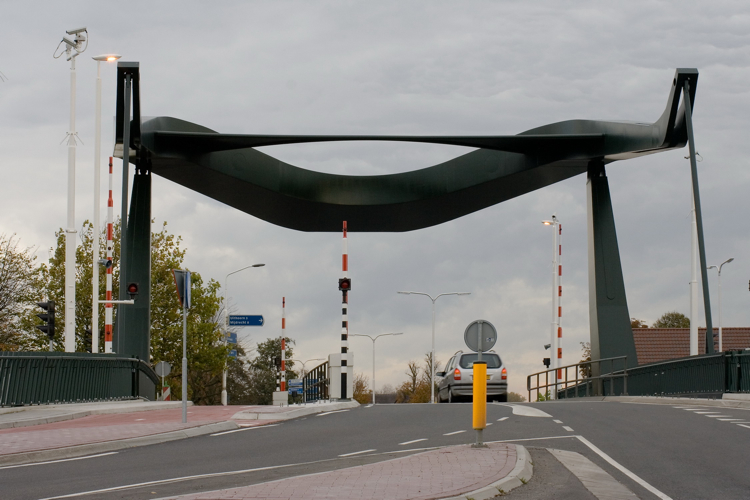 So NIO found poetic inspiration in all sorts of odd places: the stylized pleasure boats that clip along in the canal, for one. Also: praying mantises and Star Wars?
Check out more of NIO's projects here.