Eva Dijkstra and Michael Lugmayr, Dutch designers living in Sydney, have created Infographiti, a series of works that uses the idea of graphs or charts as abstract art. Most recently, they've designed a rug that visualizes the planet's ecological footprint, and a wallhanging that displays wealth vs. happiness.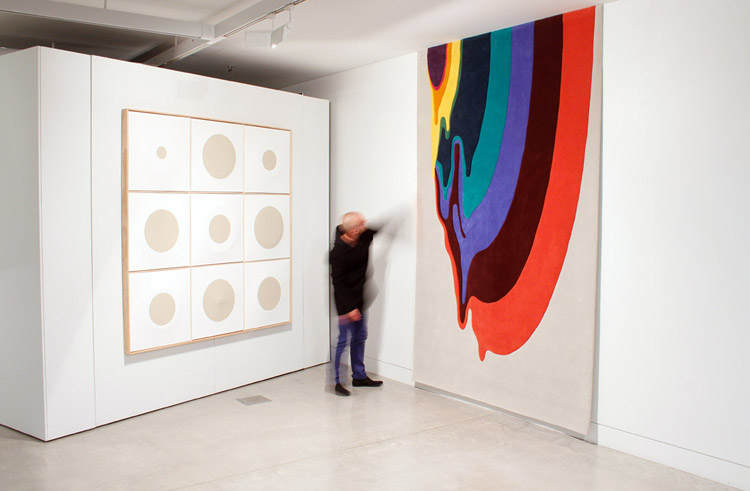 The data shown on the rug is based on the astonishingly intricate Ecological Footprint Atlas produced by the Global Footprint Network. For each country, the report calculated a per-capita ecological consumption, taking into account food demands, energy use, and consumption. In also calculated how much the world could feasibility produce at a sustainable rate. Thus, some countries consume at rates far higher than the world can support; some consume less.
On the rug, the world's per-capita biocapacity is shown in orange; the eggplant-colored stripe is North America. The massive red stripe? Not continent at all: It's the United Arab Emirates. (The rest of the colors are as follows: Yellow is Latin America; green is the world's total per-capita consumption, which is 1.5 times what Earth can support; dark green is Europe; aqua is Oceania; and blue is Australia.)
At first glance these appear to be simple wallhangings and it usually takes the audience a moment to realize that the pieces are actually infused with data, says Dijksta. But once the viewer starts to realize that the sizes and shapes do, in fact, stand for something, the meaning of the work changes dramatically.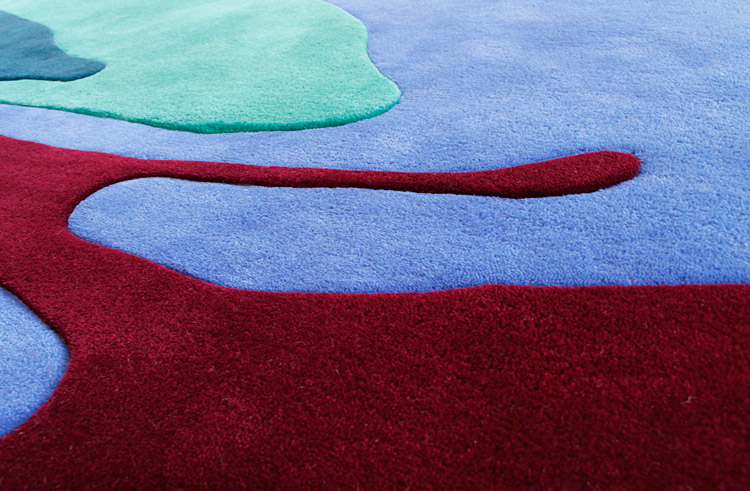 "The reactions, once the data is spotted, is just overwhelming and a really interesting process to watch from a little distance," says Dijkstra. "Both on an aesthetic level and an intellectual level, it intrigues and starts a dialogue, heated discussions take place, people start explaining it to others."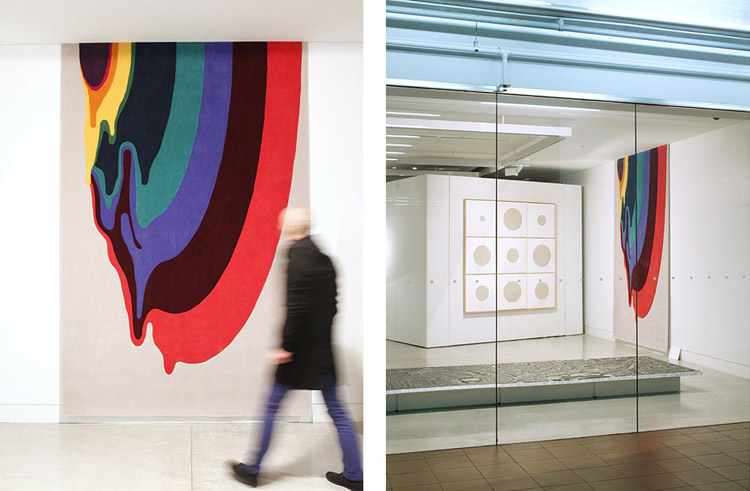 A companion piece demonstrates the disparity between wealth and happiness for nine countries by using a grid of circles. Wealth is signified by the impressions in the beige-colored canvas. Happiness, as measured by the Satisfaction with Life Index, is shown by the size of the acrylic circles. The happiest country is at the bottom center, the famously content Bhutan.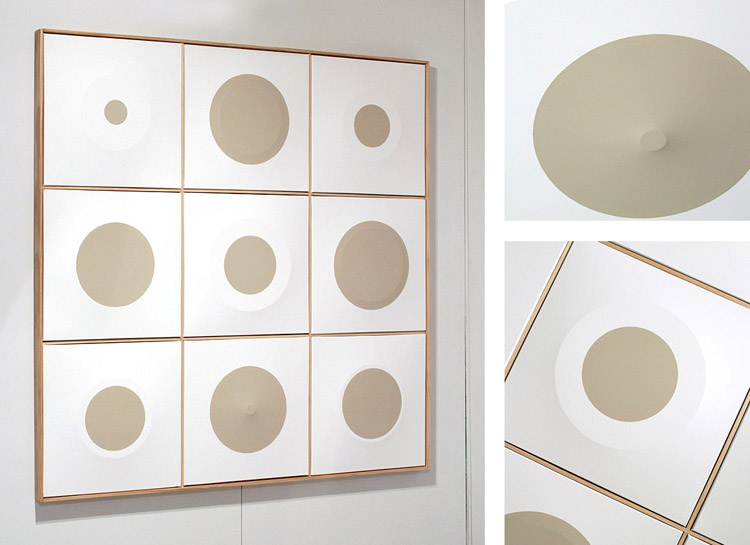 Dijkstra and Lugmayr enjoy making art that comes with these statistical restraints. "The enjoyable part in creating our work is the combination of being in charge aesthetically but at the same time being guided by the data you're working with," says Dijkstra. "This creative process, the always unexpected outcome, and the learning curve of seeing the information coming to life visually makes it tremendously interesting."