Space is at a minimum in New York City but nowhere is this more evident than on Bowery, a street that runs through Manhattan's Lower East Side. Here's a street that's crammed with narrow, crumbling buildings but also experiencing brisk gentrification, so any new addition must essentially shoehorn itself into a less-than-ideal locale. The new Sperone Westwater Gallery had only 25 feet of real estate in which to make a statement, so architect Norman Foster had nowhere to go…but up.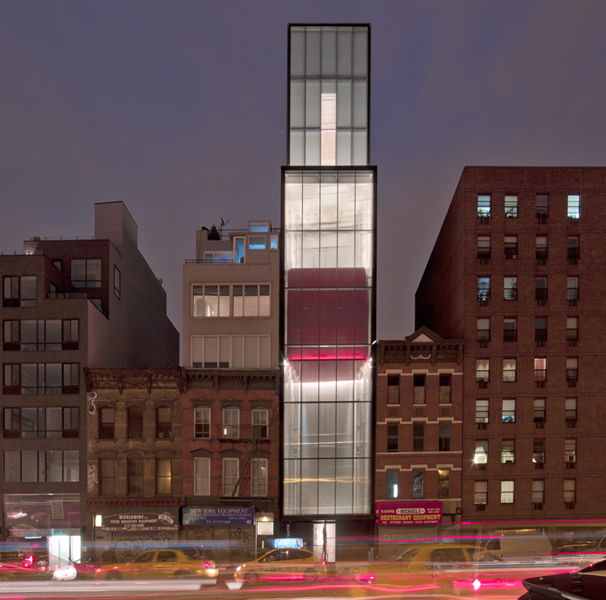 Foster + Partners took advantage of the slender site with one unique feature: A 12-foot-by-20 foot "moving gallery" which "connects the upper four exhibition floors and allows visitors to move gradually between levels" — in other words, it's an elevator full of art.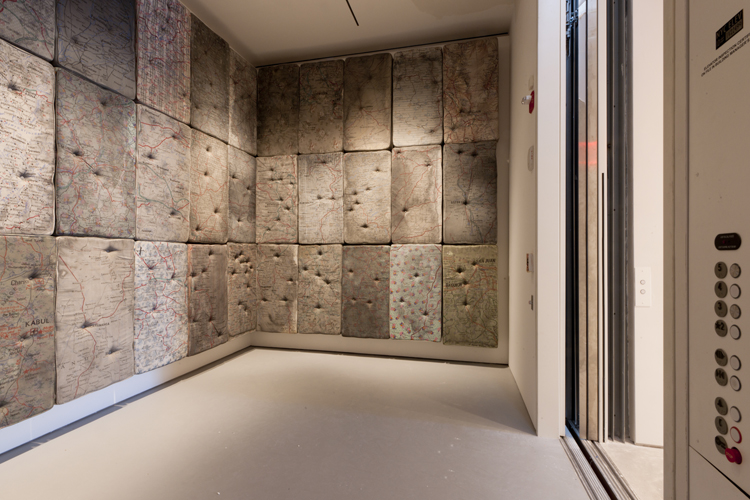 The elevator gallery is also a square-footage-extender: Should any of the galleries on one of the four floors need extra space, the elevator can simply park on a floor, essentially doubling the room size. An additional elevator and staircase allow people to travel between the floors if the moving gallery is stopped.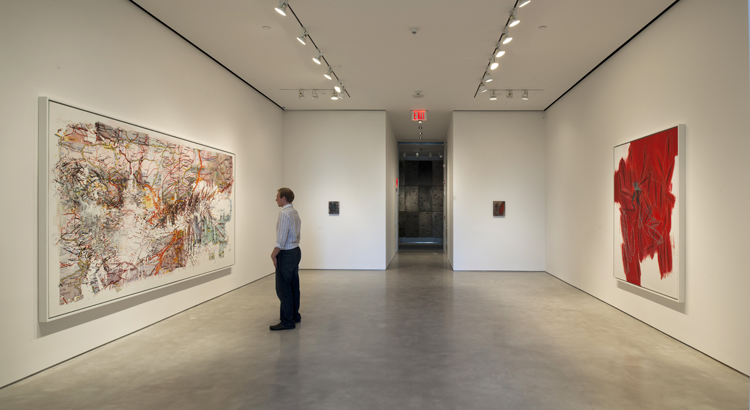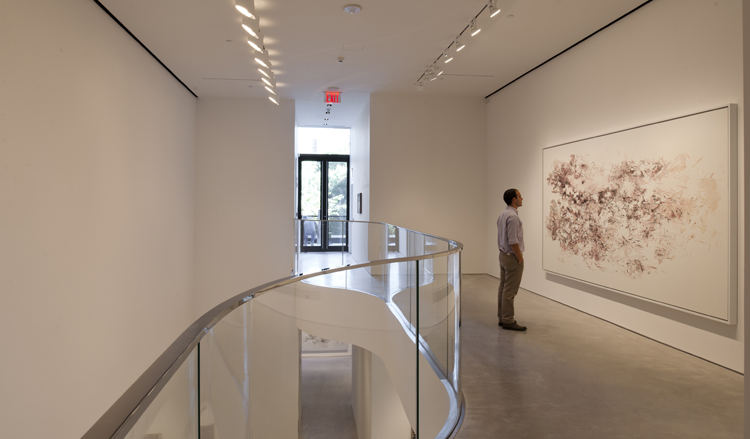 The moving gallery is also an environmental tool. It's housed in thick milled glass, which acts as a shading element for the art within, protecting the building from heat gain.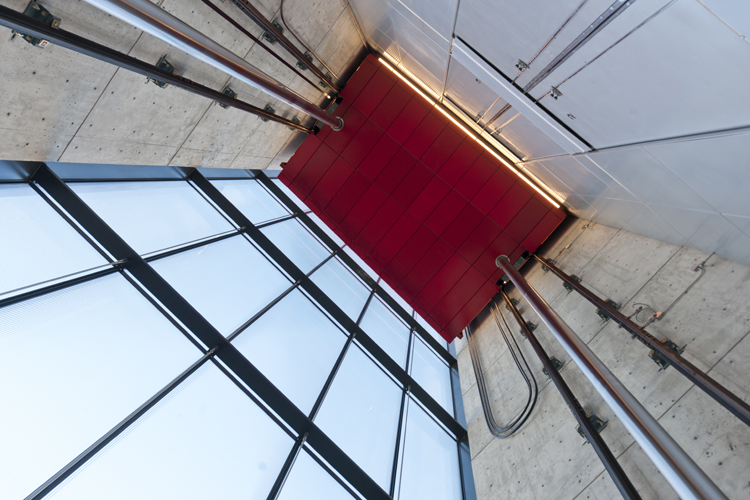 Sperone Westwater is just a few skinny buildings down from another vertical symbol of Bowery's reinvention, the New Museum, designed by this year's Pritzker Prize-winning firm SANAA, which widens as it reaches skyward, creating a building that looks like a series of stacked blocks.