Hans Wegner's Wishbone chairs: They're icons of manly mid-century modernism, and now they're getting a girlie-girl revamp, complete with fur, fringe, pom-poms, and yes, tons of pink — all in the name of breast cancer research.
Suite New York, a women-run design showroom in Manhattan, has asked a clutch of female interior designers to doll up the seat cushions of 20 Wishbone chairs, each painted the color of Pepto-Bismol, to benefit the Breast Cancer Research Foundation (BCRF).
The work will be auctioned off Oct. 7 to Oct. 28 on Charitybuzz.com, and it includes everything from fabric designer Lulu deKwiatkowski's heartbreaking in memoriam to her mother, who died of breast cancer (above), to crimping queen Kelly Wearstler's weird safety pin-pierced butt pad (below). We've got some more highlights here:
Sara Rotman's cushion, another one you probably don't want to sit on: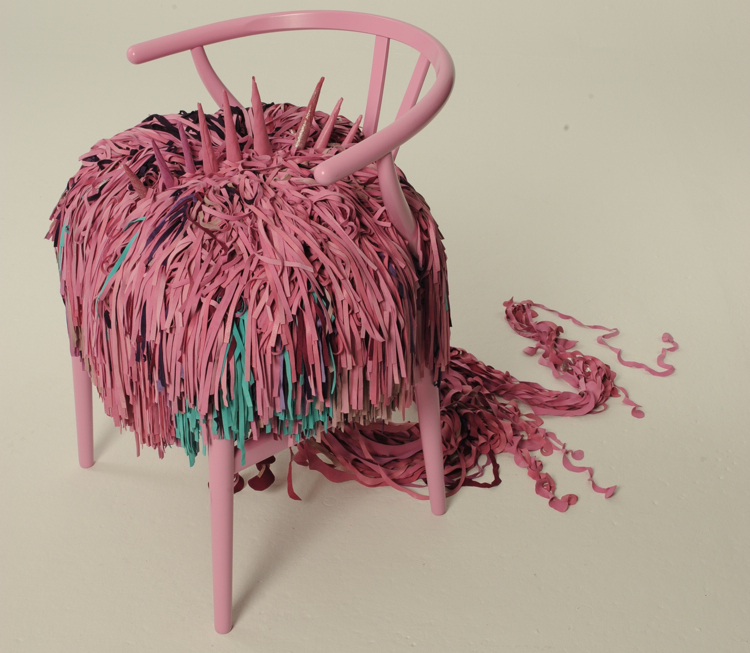 Pink, Barbie madness by Julie Hillman: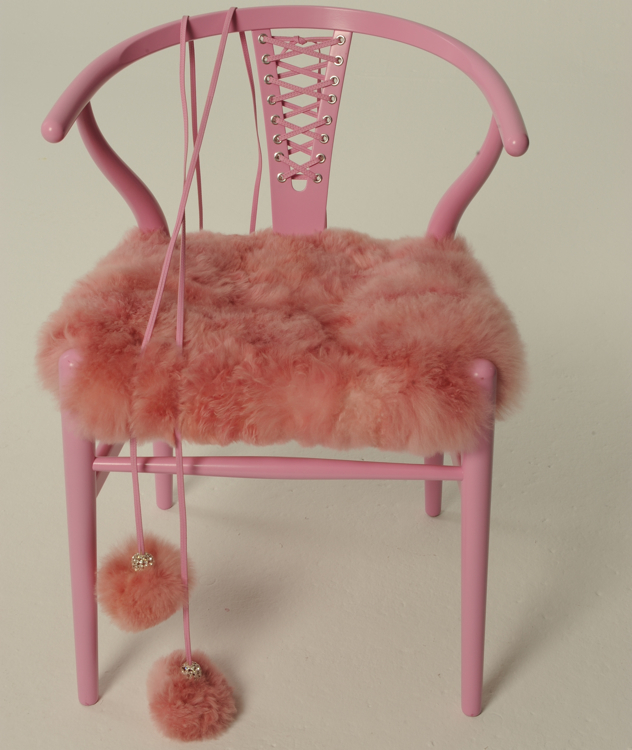 Tori Golub's cushion is covered in cotton wicks. "I began thinking about how the Wishbone could be significant to Breast Cancer Research (aside from the pink color) and thought on the idea of a wish," the New York designer explains. "Each strand of candle wick that I have knotted onto the frame represents a wish."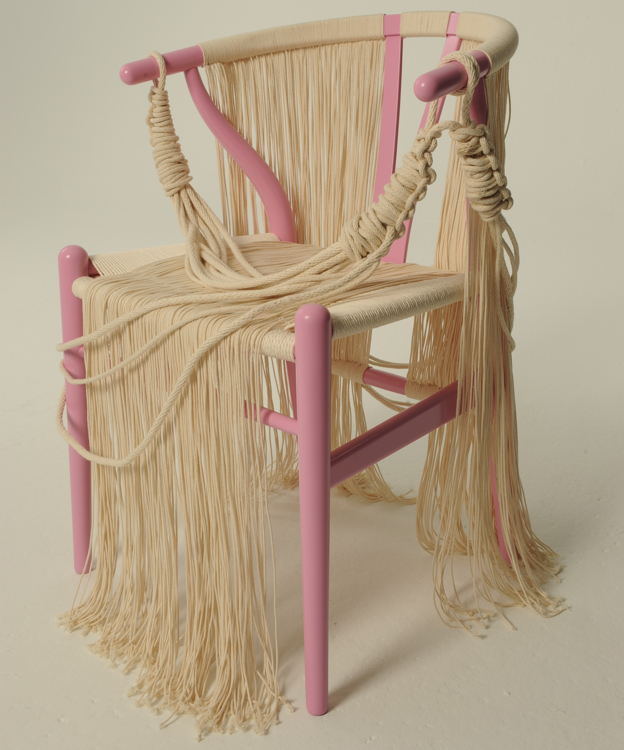 It's Yeti! By Kelly Behun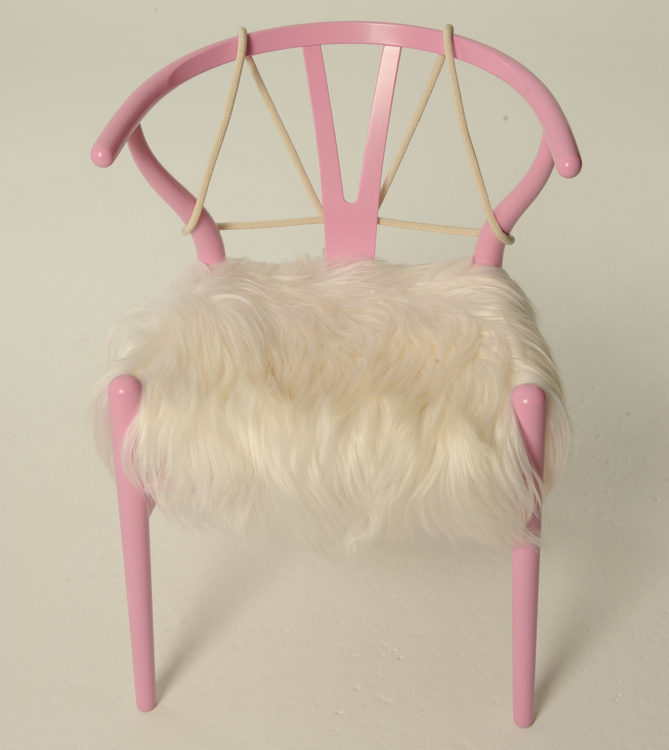 A hand-painted cushion by Laura Kirar :
For more info, visit suiteny.com. And for a different view on pink kitsch see here (subscription required, and totally worth it).
[Images via Suite New York]