So you've got a new idea for a business but you don't know anything about marketing, and you don't even know what you want to call yourselves. What to do?
Let the brand designers have at it.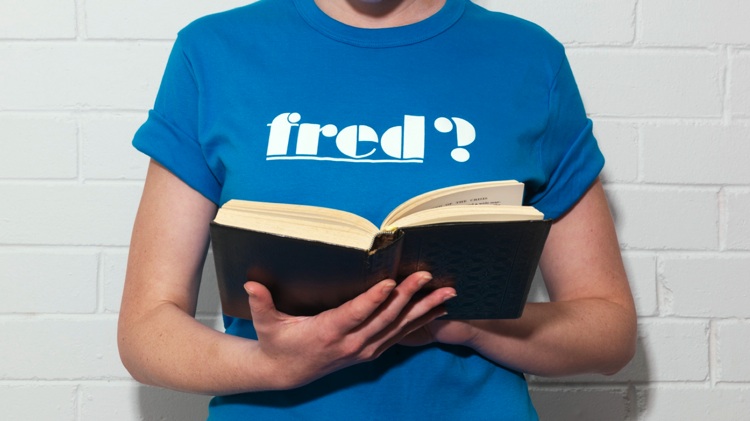 It worked for Fred International, a start-up Scandinavian furniture distributor in Australia. The company was entering a crowded field without a name or a hint as to how to distinguish itself from the notoriously stuffy competition. So brand designer/ blogger Clinton Duncan, working with Emilie Mottet and Chris Maclean, came up with a catchy four-letter name (more on why they chose "Fred" later), then crafted an entire persona around it: Fred, the world traveler; Fred, the social butterfly, and so on. The idea was to devise a fun, quirky branding package that would make the company seem relatable — and, by extension, set it apart from the rest.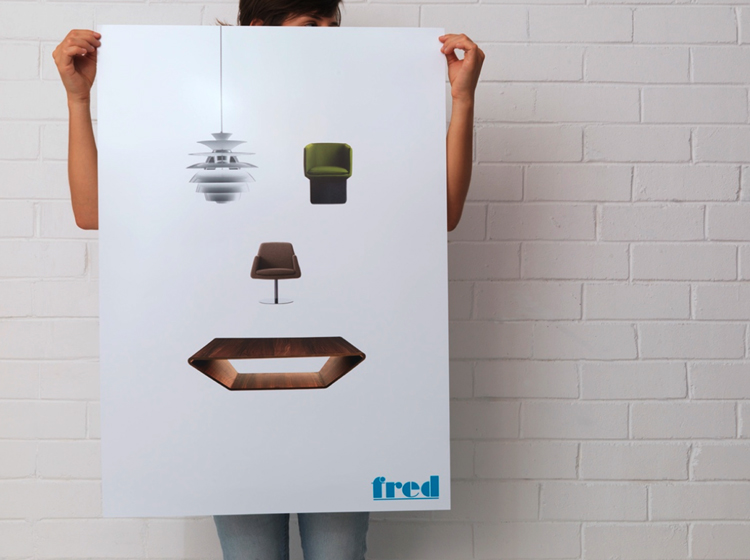 The centerpiece is the name itself. Duncan has the story:
The name we decided upon was more than a bit tongue in cheek " as a high school student I worked on the school paper, and it's name was also Fred. The apocryphal tale of it's naming is that a group of students had come up with a number of naming ideas, and the teacher responded, ?These are all so awful, it might as well be called Fred" ? and the name stuck.

One of the things that stood out for me was how boring, sanitized, and emotionless all the names were in the category. The established players were DeDeCe (pronounced as the letters D,D,C), Stylecraft, Corporate Culture, and my favourite: Space. As in, something empty! An expanse of nothing? It seemed like a real opportunity existed to create a name, and a brand, with a real sense of humanity, humour and fun. Something that would feel like a breath of fresh air.
From there, the designers dressed up the name in a big bold font (customized Braggadocio). "It's a standard default font for the mac, a little bit cheap and nasty almost," Duncan tells us in an email. "I used it rather ironically, but it's a lovable rascal of a font."
Then, they filled out Fred's tale, with simple graphics and blocks of text.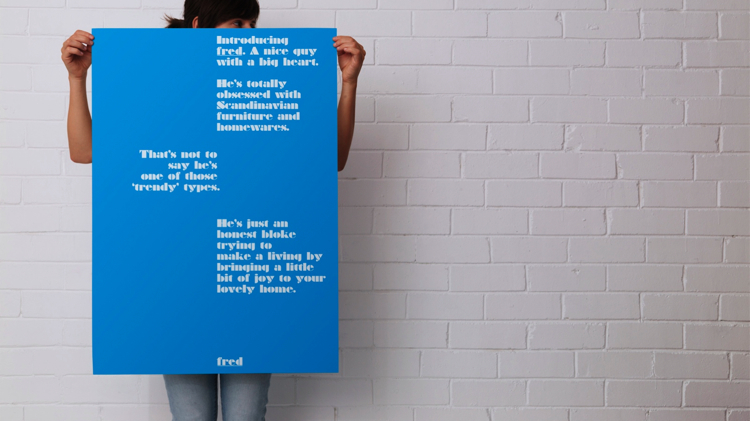 The business cards don't just list standard rolodex deets, they're a character sketch of Fred himself: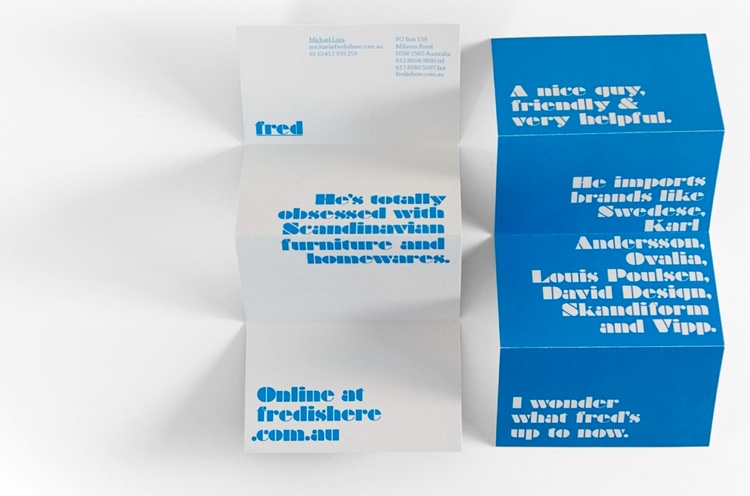 A Web-based catalog loosely organized like a day in the life of Fred: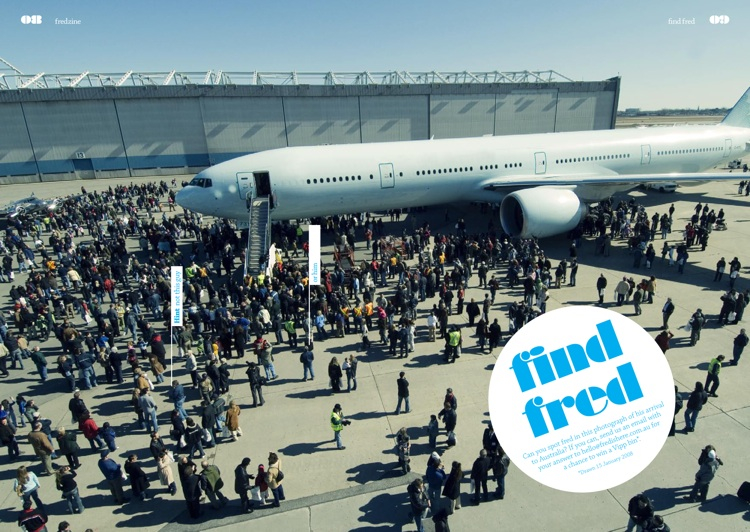 Obviously, a branding strategy like this wouldn't work for every company. A furniture distributor can afford to be more whimsical than, say, a startup patent-law firm. And even then, Duncan says he had trouble convincing the client to name his company after a fake person.
In the end, though, the concept paid off. "Brands aren't people, consumers know that, they get you're out to make a buck,? Duncan says. "But they don't like being spoken at. It's much more interesting to have a two way dialogue, and suspend your disbelief in exchange for a little 'smile in the mind' to brighten up the day."
[Via Branded Identity; images courtesy of Clinton Duncan]