If you've ever had the misfortune of being hospitalized, you've probably noticed that oxygen masks and oxygen tubes are a massive pain. They don't stay on. They mark up your skin and even cause sores over time. They make your face hot. You have to constantly fiddle with them, because they fit so poorly. The elastic straps pinch and hurt.
James D?Arcy, an Irish design student, saw all that first-hand, when his father was laid up for eight months. And he decided to fix the problem, with an invention he calls Flo2w.
It's astonishingly simple, really: The device is simply a plastic harness that sits on top of your head like a cap, keeping oxygen tubes in place. Thus, all of the problems with oxygen masks go away; unlike most tube set-ups, these stay in place rather than falling out all the time, making them easier to get used to wearing.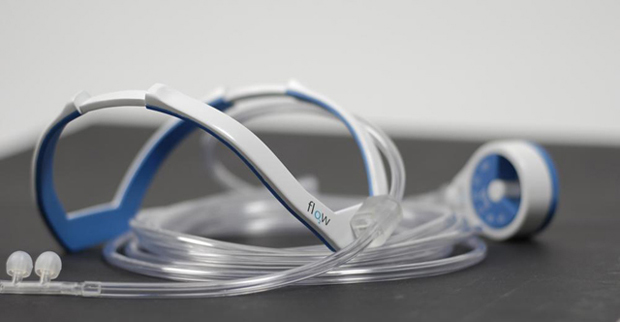 Meanwhile, there's a simple dial for adjusting the oxygen flow: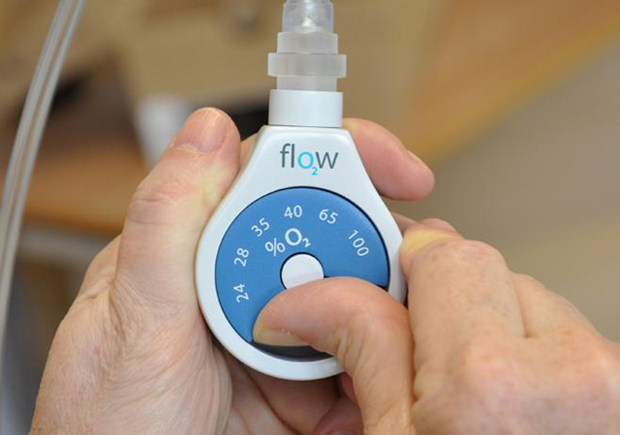 Pretty brilliant, all around — and perhaps an unexpected solution, given that it's not about adding more stuff to the area around surrounding the face, but considering what could be done by removing as much as possible. That's the essence of so-called "human centered design" — an emphasis on designing for how people live, rather than polishing some dumb object.
Our only gripe about the design is the sheer amount of plastic involved. Granted, it's probably about the same as a regular oxygen mask, but surely there's a way to radically cut down the materials. Especially given that these are disposable items that only one patient can use.
Flo2w is currently a global finalist in the James Dyson Awards — competing against the likes of the Copenhagen Wheel, an add-on that makes any bike a hybrid.