Like health insurance and cereal packaging, ATMs seem like they were designed to make life difficult. Even the new touchscreen machines everyone's throwing up nowadays can be maddeningly inefficient. Isn't there a better way?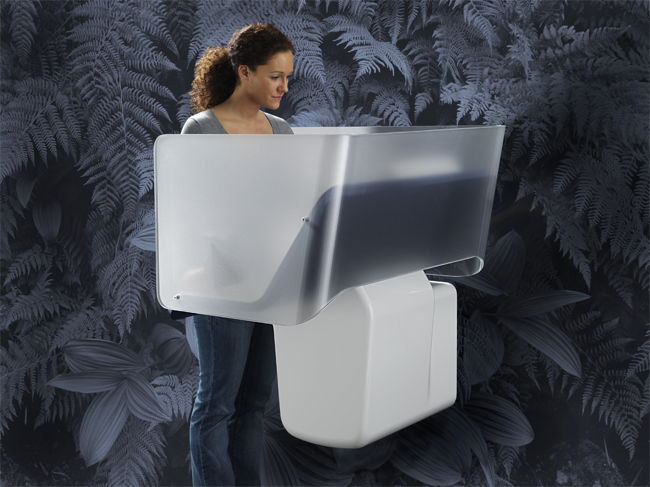 IDEO reckons so. The design innovation giant has embarked on a two-year endeavor to "humanize" ATMs for the Spanish banking group BBVA. Tossing the function-over-form ethos that has largely characterized automated tellers since their dawn more than 40 years ago, IDEO's revamp centers on an oversized touchscreen that promises to both simplify the UI and personalize it. Think of it as an iPhone for the banking industry.
Instead of a physical keypad, there's a single, 19-inch touchscreen that lets you do more than your standard ATM would, without getting too complex. Say, for instance, you're depositing a check. Practically the entire screen is given over to info about your deposit so you don't get confused by other buttons. From there, you can add personal information. Is the check a wedding gift from granny? A keyboard pops up and you type it in.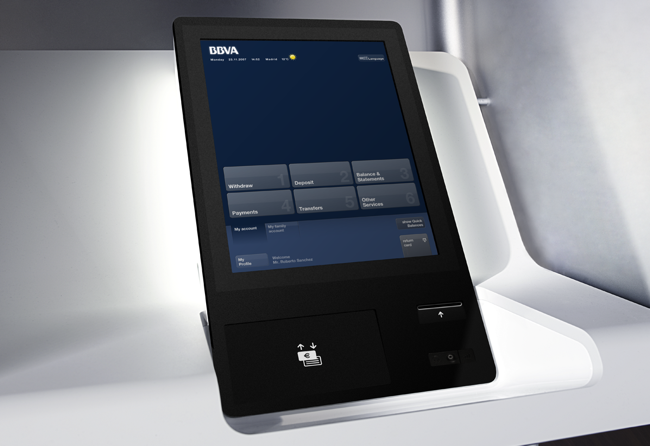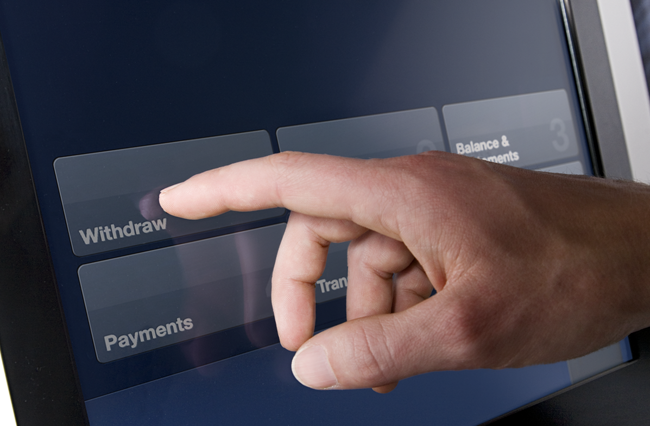 Note how much cleaner the new design is versus the standard. Instead of separate slots for receipts, cash, checks, and so on, you've got two: one for your ATM card and one for everything else.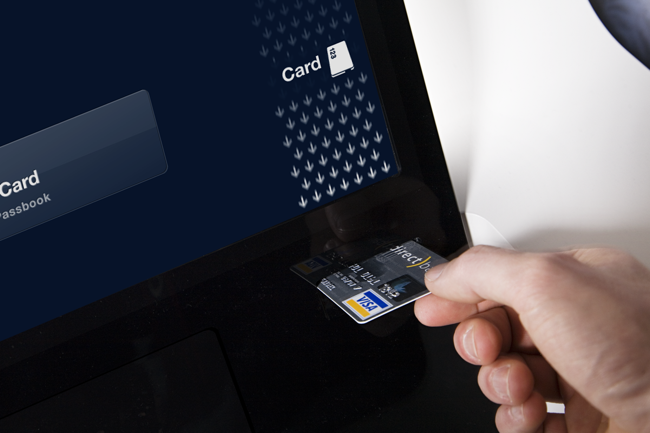 The system also recognizes you, and it'll suggest shortcuts based on previous transactions or offer quick info about your accounts, like how much you've got in your checking — and you don't even need to swipe again.
The biggest overhaul, though, has nothing to do with the touchscreen; it's the position of the machine itself. It's rotated 90 degrees, forcing people to queue up next to the ATM rather than behind it — a remarkably simple solution to a longstanding problem: the ominous feeling, when you're taking out cash, that the guy behind you is about to rob you blind.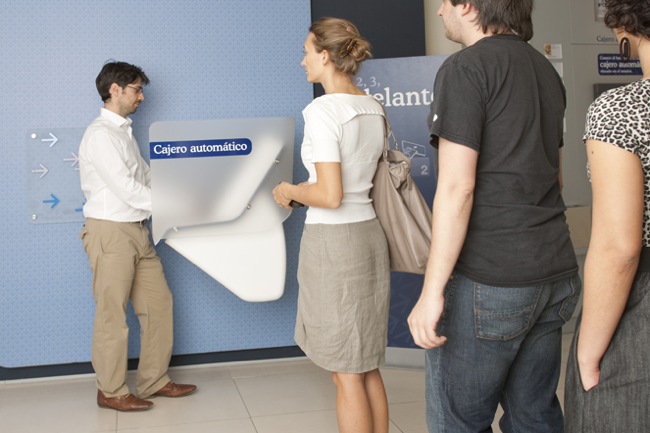 Everything sounds great for the clientele. But what does BBVA get out of it besides a fatty bill from IDEO? The answer is this: Banking has gone online. Automated tellers need to be able to match — or outstrip — the Web experience to stay relevant; otherwise they're just glorified bill dispensers. The more user-friendly the ATM, the more likely it'll attract paying customers — something banks, as we all know, can never get enough of.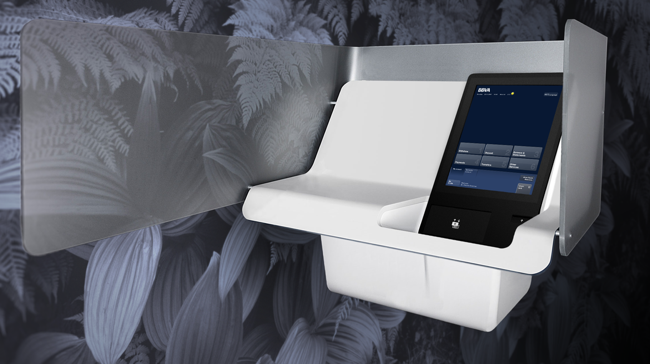 [Images courtesy of IDEO]