Nobody does history better than Berlin. You can't walk two feet without confronting some bombed-out arms factory or a crumbling Bauhaus monument or an old watchtower looming ominously over the ghost of the Berlin Wall. Its unsavory past is just a fact of the city's present.
A new hotel and members-only club manages to spin some of that history into nostalgia (whether consciously or not), and weirdly, it works. The Soho House, in the central Mitte district, throws together a whole raft of styles — Secessionist, Art Deco, British country, GDR-era austerity — and stuffs it into a late-Bauhaus department store-turned-Communist party archive.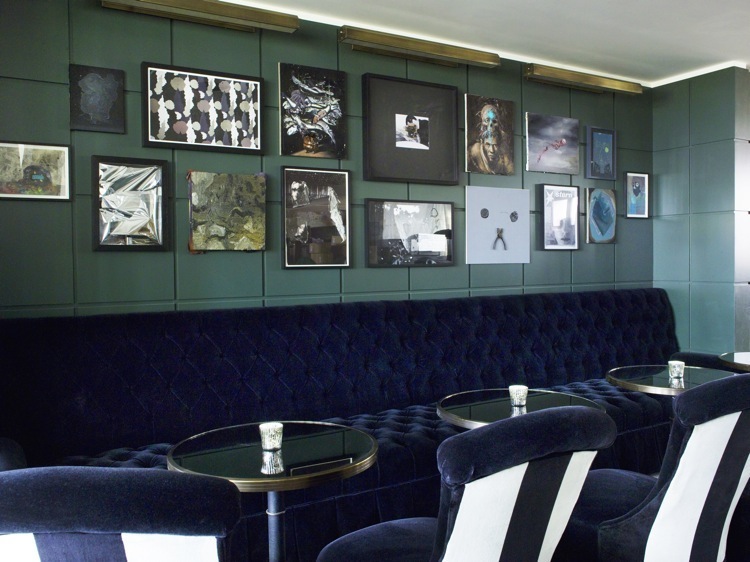 Now, it's a sort of archive of 20th-century design. With interiors by Brits Susie Atkinson and Michaelis Boyd Associates, you've got bedrooms so lush and velvety you half expect to see Hedy Lamarr draped over every last overstuffed cushion. Lookie here: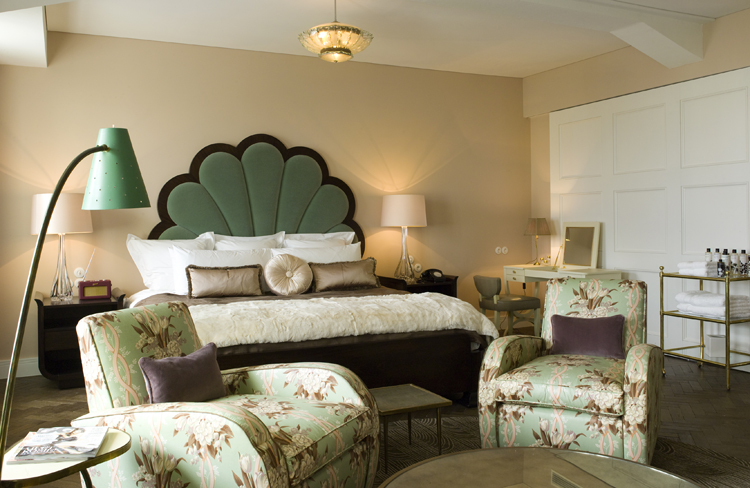 Others are much cutesier — but not too cutesy. Note the exposed concrete beams, a reference to Berlin's ubiquitous industrial architecture.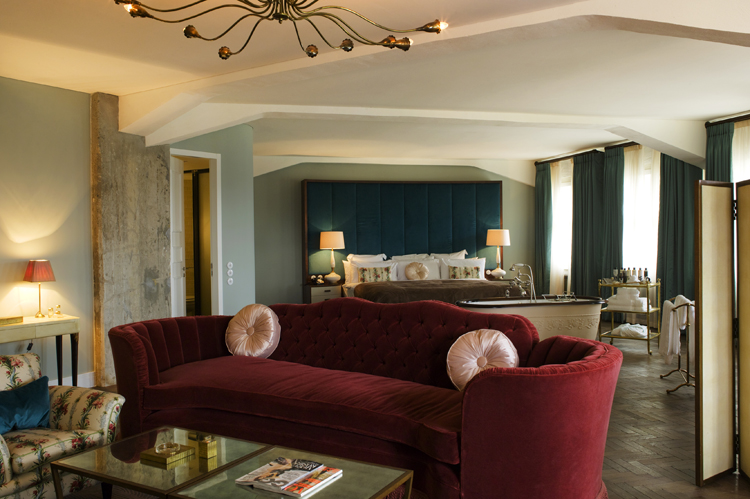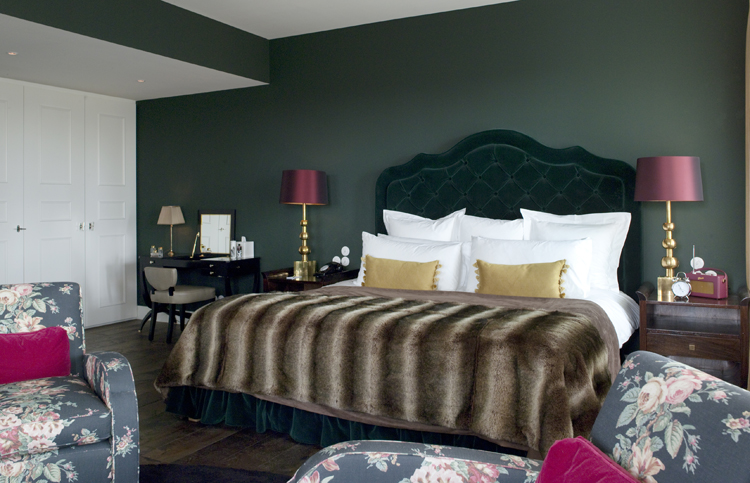 After World War II, the Communist regime seized the building (below) and transformed several rooms into a meeting place for the Politisches Büro. Now, those rooms makeup a private event space. Naturally, they call it the Politbüro.
Here's the hotel's beauty spa, which looks like an English cottage kitchen smashed into a 1940s hair salon — and a small forest.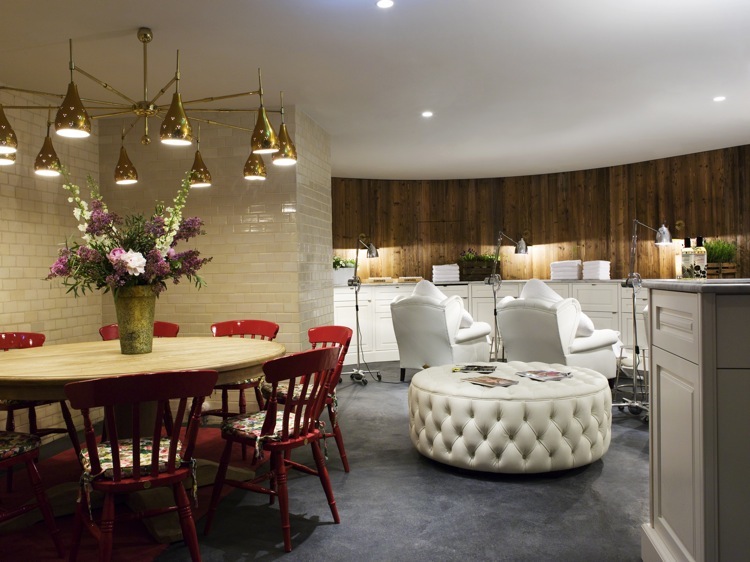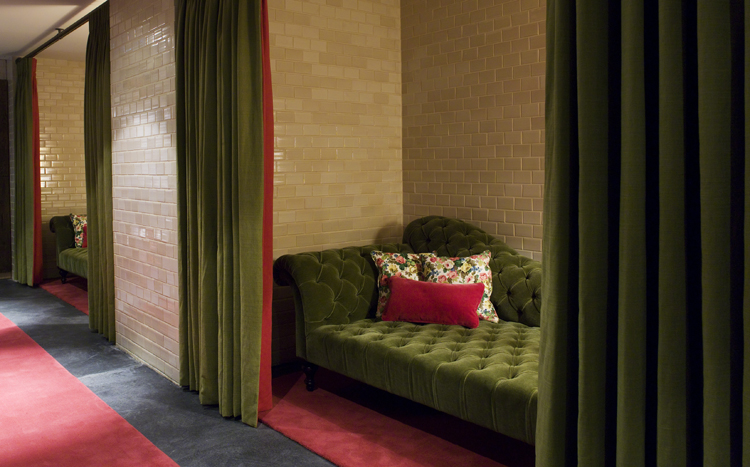 A cinema screening room gorgeously done up like an old movie palace: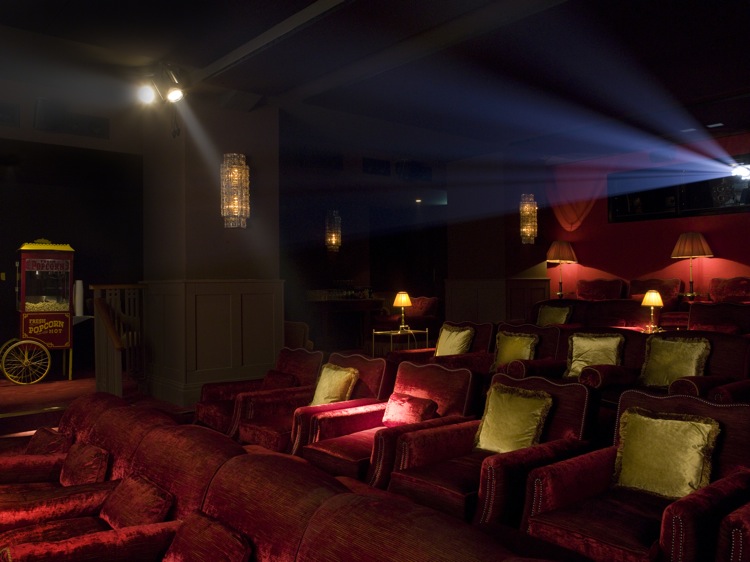 The Soho House is part of a boutique chain originally conceived in 1995 as a private club for film and media muckety mucks to watch movies, gossip, and otherwise feel holier than thou. Membership is still open to those with several hundred Euros and a letter of recommendation (for reals).
Mere commoners can stay at the Soho House, too. It'll cost you $165 a night (and up) though you won't have access to the same amenities as members. Dividing people into inferior and superior classes: Something else the Germans know plenty about?
[Images courtesy of Soho House]