I've been thinking about Lazarus brands lately. You know, brands that seem to disappear, only to resurrect themselves years later. Sometimes in the same form, but often as something completely different. Where we are emotionally as consumers these days seems to be evidencing itself through the ever-increasing numbers of these shuttered and closeted brands. Is it purely nostalgia, or is there more to it than that?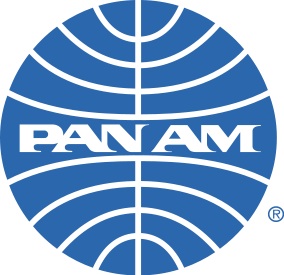 It seems we are all looking back to brands to look forward. We are all familiar with the success of the Mini Cooper and the VW Beetle. But now there are others. United Colors of Benetton is back. Sundeck board shorts are back. Candies are back (with Britney Spears no less). They're like old friends that show up at our doorstep. But one of the most interesting to me is Pan Am.
Recently, at Project, a fashion trade show in Vegas that features the hip and cool, I saw an entire line of Pan Am bags and accessories. Not vintage items, but new merchandise, produced by the new company Pan Am Brands, all carrying the now famous globe mark in the distinct blue and white colorway. It seemed like a breath of fresh air.
As a graphic designer, I have always been enamored with the brand. Growing up in a small town, the idea of air travel was glamorous. The logo that was designed by Edward Larrabee Barnes and Charles Forberg in 1955 epitomized the jet-set midcentury modernism, and encompassed the romantic notion of flying off to some exotic global location–more than any other carrier's badge. The clean, simple livery on the aircraft, the "Clipper" designation, the Pan Am Worldport at JFK, even images of the old Pan Am building (now MetLife) in New York City all made for a truly cohesive brand, whose visual messaging was stronger than any catchphrase. I still have a Pan Am bag from the '60s or '70s, and took it with me to Morocco back in the '80s.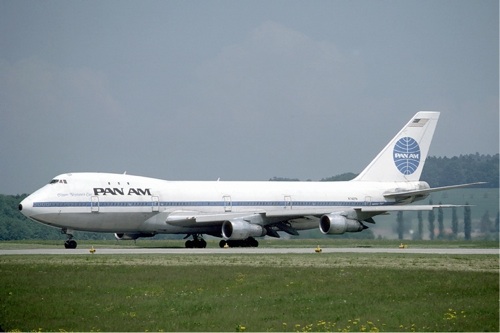 But the Pan Am brand is actually fraught with tragedy. In 1998 its Flight 103 ended in a horrific terrorist attack over Lockerbie, Scotland that killed 270. A head-on crash with another plane on the Tenerife airport runway in the Canary Islands is the deadliest accidental incident in airline history. There were multiple hijackings and on-board bombings, and, eventually, bankruptcy. How does this ubiquitous mark transcend these things to become a fashion brand? Truth.
Since its creation, the brand has stood for the best of the best, the true attitude of modern air travel. It was the cool, hip way to fly. For passengers, the visceral experience of traveling on Pan Am began long before the flight. Let's face it, who doesn't wax poetic at the idea of sitting in first class next to Sophia or Cary on a trans-Atlantic trip, dressed to the nines. It was a beautiful time for beautiful people. So when you see the globe logo today, you can still hear Dave Brubeck's "Take Five" or Frank Sinatra's "Come Fly With Me" in the back of your mind. (Or for our younger readers, you'll see Leonardo DiCaprio surrounded by blue-clad stewardesses in Catch Me If You Can.)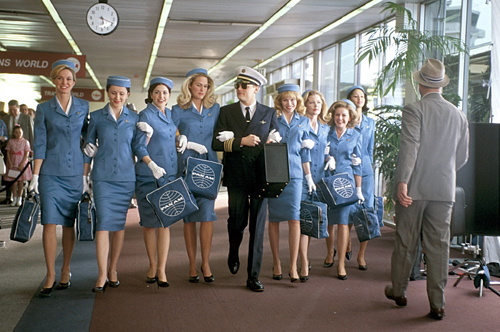 This is true for most of these Lazarus brands. The emotional connection consumers have for them has transcended time. There is something of meaning and value in the brand which, when re-introduced through the right category and product that can reflect that meaning and value, immediately has new leverage and cache. And this is the lesson for new brands out there. Creating something that is timeless and grounded in its compelling truths is critical to building equity and longevity. If a brand has meaning and value to your core constituents, and if you live up to those truths, you can build preference.
I'm sure nostalgia is playing some role here, as well (think of Mad Men, and the days of flying glamorously). We all long for something different. Especially right now. And aren't we glad we have the chance to revisit some of these dear old friends.