"Education is experience, and the essence of experience is self-reliance."
–T.H. White, The Once and Future King
Who removed the classrooms? Apparently, the Danish government did. In 2005, the Danish government established a new vision for the secondary school reform. This pedagogical reform boldly promotes innovation and self-directed learning in the Danish education system by recognizing this millennium's shift to an ideas-based global economy.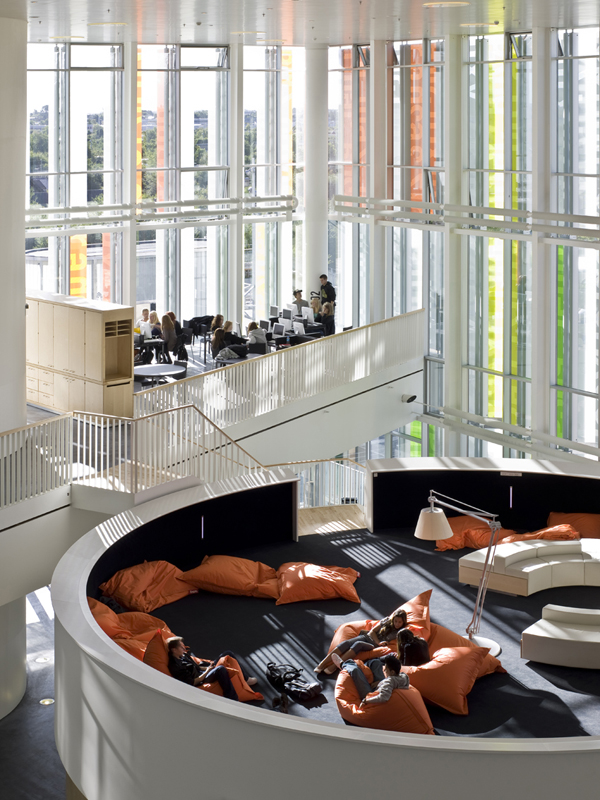 3XN, an architectural firm based in Copenhagen, responded to the government's vision by creating a radically different learning environment for Ørestad College. Organized around a central staircase and atrium, the boomerang-shaped floor plates spin and shift like a camera shutter to create four distinct learning zones. The rotating floor plates create a horizontal flow of spaces, which seems infinite given the transparency of the exterior skin and the central atrium's verticality.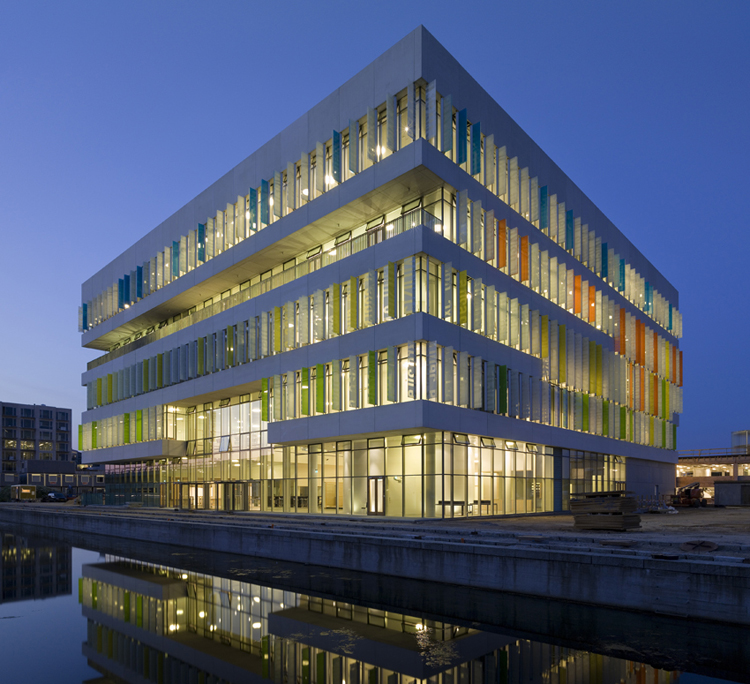 3XN's design for Ørestad College is a novel interpretation of agility and openness where the architecture complies with the pedagogy of individualized and interdisciplinary learning. The prototypical factory model with its self-contained classrooms is replaced by an environment that features a diversity of spaces that flow into one another. The design promotes reflective, collaborative learning that mimics the way teenagers think, learn and socialize.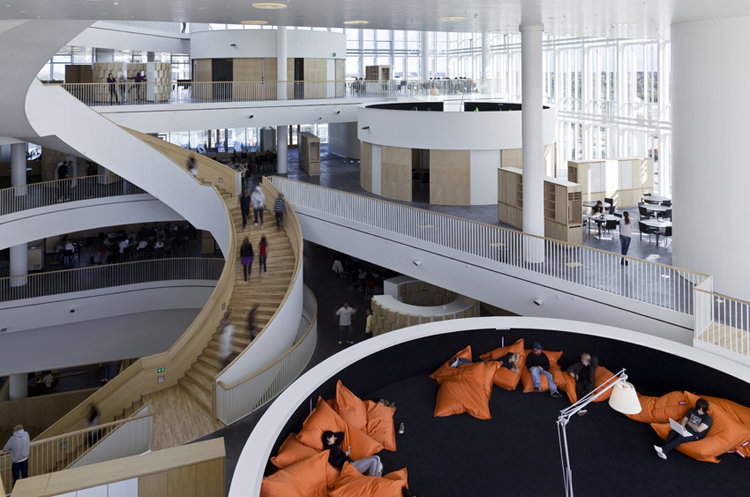 In designing for teaching and learning, I am continually asking myself the following questions:
1. What does a third millennium learning environment look like?

2. If we eliminate the double-loaded corridor, how does circulation occur?

3. What does a truly collaborative learning environment feel like?

4. How do we design a learning environment that supports the biological rhythm of teenagers?

5. How do we eliminate the computer lab and decentralize information and communication technologies (ICT) to enrich the digital media environment?
Well, I've found the answer–Ørestad College. They got it right.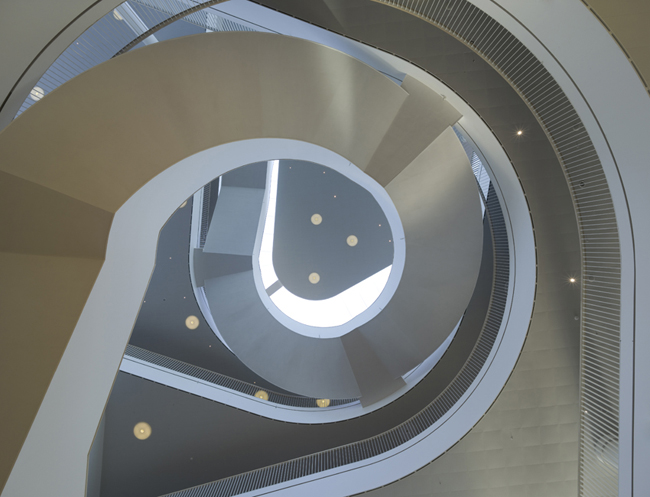 For more of our coverage of 3XN's work, click here.
For more images of the school, check out Dezeen.
[All images © Adam Mørk / 3XN]