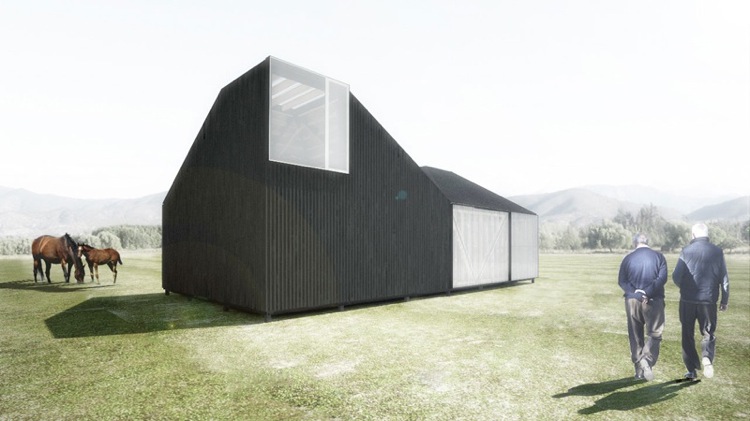 The magnitude 8.8 earthquake that rattled Chile to its core earlier this year destroyed some 500,000 homes, setting off a tremendous rebuilding effort which officials estimate will take years to complete. Chilean architect Emilio Marin has an idea that could restore housing better and faster.
Marin proposes throwing up prefab units that can be stretched, pulled, tweaked, and grouped according to residents? desires. A notch above mass-produced disaster shelters (see: FEMA trailers), but more homogeneous than customized single-family homes (see here), the houses offer what Marin calls "massive personalization." You can specify 400-square-foot buildings with standard pitched roofs or triple-roof buildings that are three times as big. (You can also turn them into community centers or more complex structures.) "We believe that qualitative values in architectonic solutions like spatial quality, quality of life, space and cubic meters cannot be reserved only for the elites," Marin says. Cutting through the archispeak, the suggestion is that both rich and poor should get to determine the parameters of where they live — quickly and relative to the size of their pocketbooks.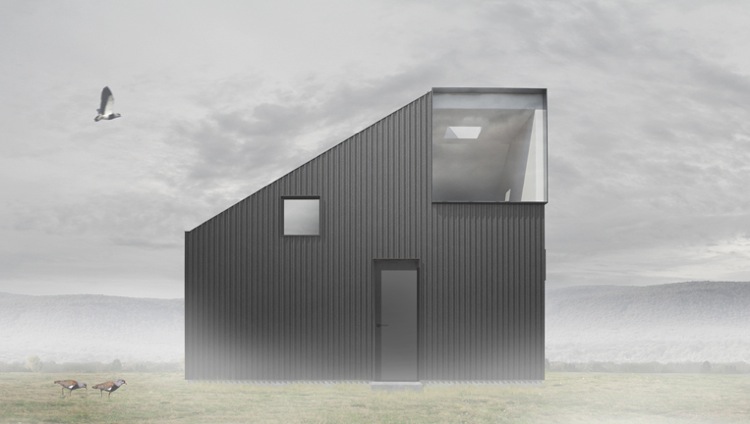 Marin envisions entire neighborhoods of these units in rural and suburban regions — especially in places that were completely wiped out by the earthquake or its subsequent tsunamis. Because the design is standardized, it'd be easy to construct in numbers.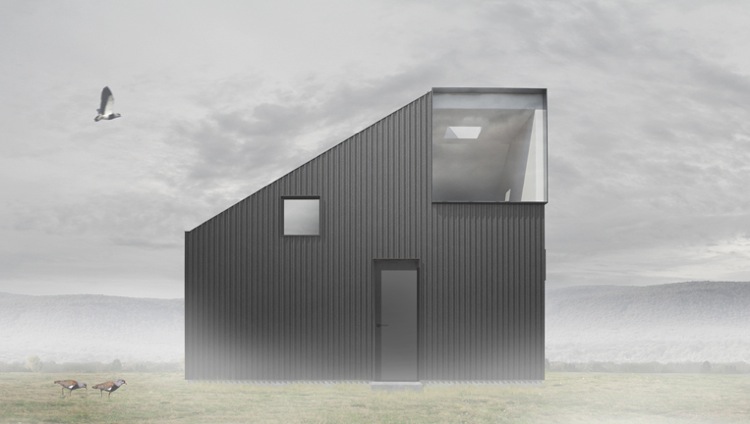 An unfinished interior: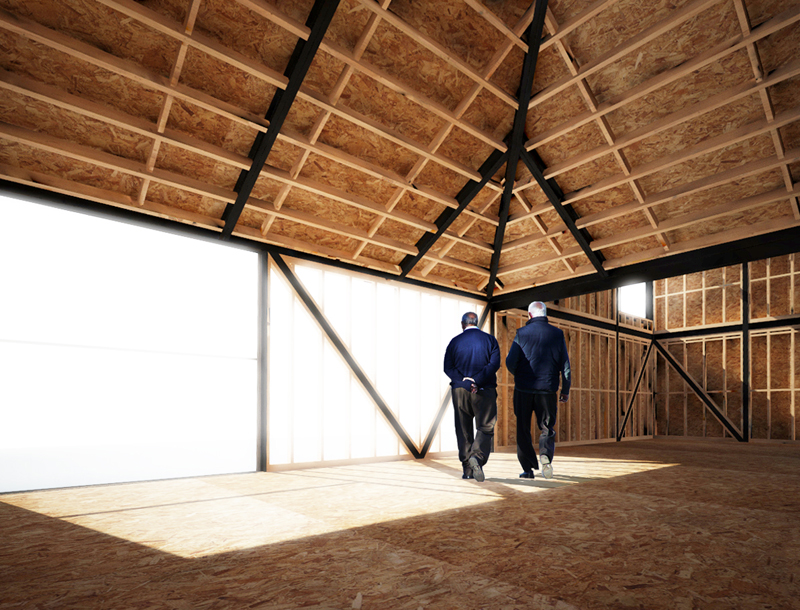 Disasters often provide cities and countries the chance to right past design failures. Katrina gave New Orleans the push and, more to the point, the financial wherewithal, to construct housing better suited to its flood-prone geography. Haiti is abandoning Port-au-Prince, where the twin forces of poverty and an ominous fault line plot against its revival, for a nationwide New Urbanist model (though whether that's the proper approach is open to debate).
In Chile, architecture held up remarkably well, especially in wealthy areas, considering the might of the quake. The trembler's deeper effect was to expose class rifts in Chilean society, with damage disproportionately affecting poor neighborhoods and early relief efforts largely targeting the middle and upper classes. The government has since pledged $2.5 billion for reconstruction, much of it aimed at middle-income and poor residents (registration required to read full article). The worry, of course, is that the new developments will be just as crappy — aesthetically and structurally — as the old ones.
"To build like we used to is equivalent to a new earthquake," Marin says. Hyperbole aside, he has a point. If reconstruction is more of the same, it'll be only a matter of time before Chile, one of the world's great seismic hot spots, has to shell out another $2.5 billion. Marin's proposal might not be the precise answer — the design feels hasty and lacks the exuberance of, say, a Make it Right house — but at least it's a start.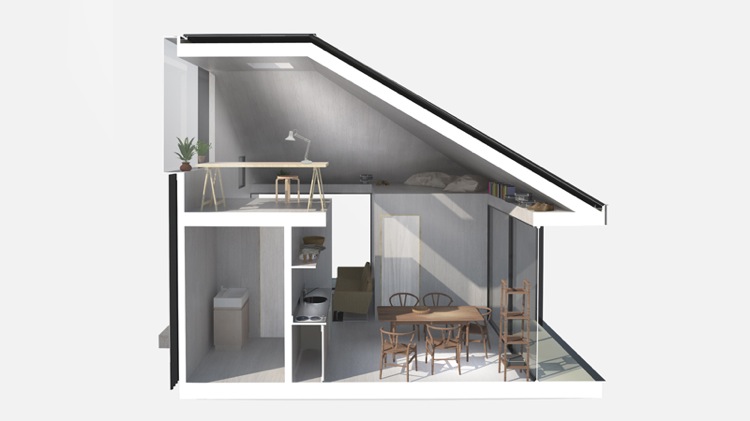 For more images and information, visit ArchDaily.com.