The star in Vitra Design Museum's upcoming exhibition is the kind of design that might awe even Dieter Rams or Naoto Fukusawa: proven functionality, unfrivolous forms stripped to its basics–not easily improved and in such widespread use as to go unnoticed. Yet, take these things away, and we'd be lost.
"Hidden Heroes: The Genius of Everyday Things" opens next week at the Vitra campus in Weil am Rheim, Germany. It presents 35 design classics from the closet hanger to the paper clip. The idea was sparked by an earlier exhibit, ?The Essence of Things," which looked at minimalism in art, design and architecture. Curator Jochen Eisenbrand says he wanted to further explore a response to the fickleness of design.
"There's a new fashion trend called out every year, sometimes every season. If you were to follow that, you'd get a bit tired. You rarely see something invented today that remains constant over time," he says.
One reason is that there's not much modern society needs that hasn't already been invented. That wasn't the case a century ago at the birth of the industrial age, which dramatically changed people's lives. Those everyday inventions also serve as clues into how society transformed: graphite sticks used by farmers to mark sheep evolved into the common pencil to educate and empower the masses; the basic pin morphed to a paperclip with the rise of office culture, clothing snap closures ushered in a new era of casual dressing.
"We're trying to put the spotlight on these objects to raise awareness of how great design can endure," he says.
Eisenbrand recognizes other "hidden heroes" because of their brand's dominance into the English language. Kleenex was trademarked as a name in 1924 but is widely used to talk about facial tissue in the generic sense. The same goes for Johnson & Johnson's Band-Aid brand of adhesive bandages, trademarked in 1920. Scotch tape? You get it.
Eisenbrand says they hope to offer a 3-D traveling exhibition and an online component. Here is a closer look at some of the ?hidden heroes?: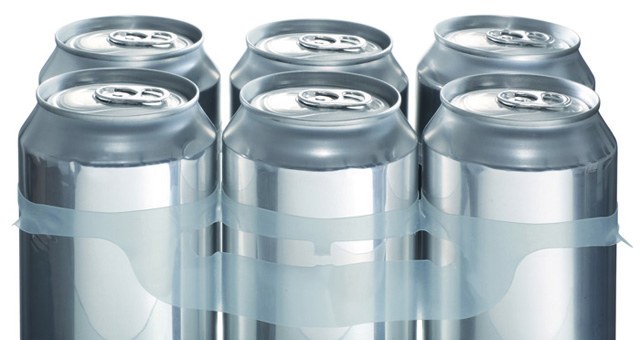 Multipack Carrier, by Jules Poupitch (1960)
Especially during these dog days of summer, where would we be without the clear plastic beverage can carrier? Designed by American Jules Poupitch in 1960, the Multipack Carrier is manufactured by plastics packaging company Hi-Cone, a collaborator in the exhibit. It's hard to imagine having to schlep home those individual cans or bottles jammed in our grocery bags. (Although this is one design which is slowly dying out in our present age, having become an environmental boogieman due to its effects on marine life.)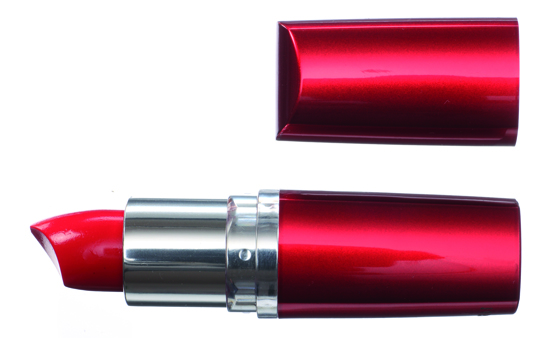 Lipstick
Now considered a staple in the cosmetics and beauty industry, lipstick was not always the stuff of polite society. It was once banned by the church in Medieval Europe as the "incantation of Satan" and regarded as something for prostitutes. Today it's a global, billion-dollar industry, and there's even a lipstick to make it look like you're not wearing any. And one can imagine how the convenient compact stick became popular for all those on-the-go ladies on Mad Men, balancing sex appeal and office careers.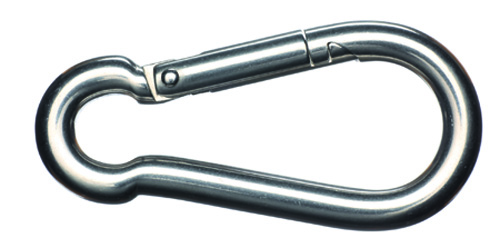 Carabiner
Next, is the carabiner, or mountain climbing clip. The metal loop with a sprung gate was first used by alpinists but now used by industry and sports enthusiasts alike. Lighter versions can be seen as keychains or on backpacks to attach water bottles.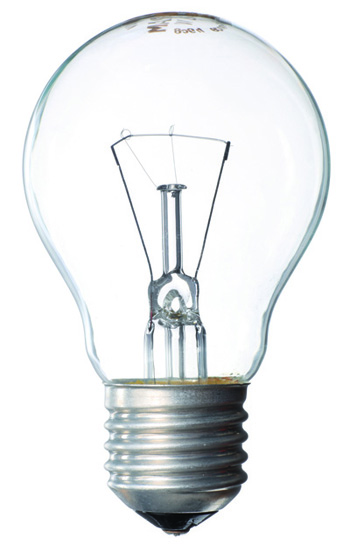 Lightbulb
One of the more obvious choices, the lightbulb is amazing in that its basic design hasn't changed in about 130 years. Will we be able to say that about the automobile? True, the basic bulb is being improved upon with compact fluorescent lamps and LEDs for energy efficiency and longer life–but almost no design has ever stood for as long.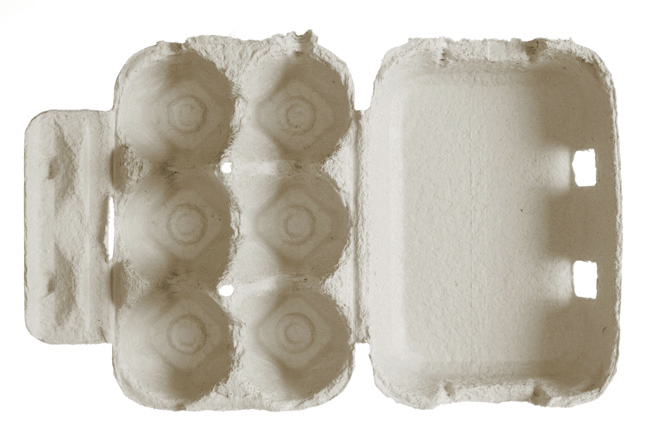 Egg Carton
Or what about an invention that keeps the peace? According to local history buffs, newspaperman Joseph Coyle invented the egg carton in British Columbia in 1911 to solve an ongoing dispute between a hotel owner and the farmer who supplied him with eggs (mostly broken) every day. Successful, he developed machinery and eventually mass-produced the Coyle Egg Safety cartons that sold worldwide.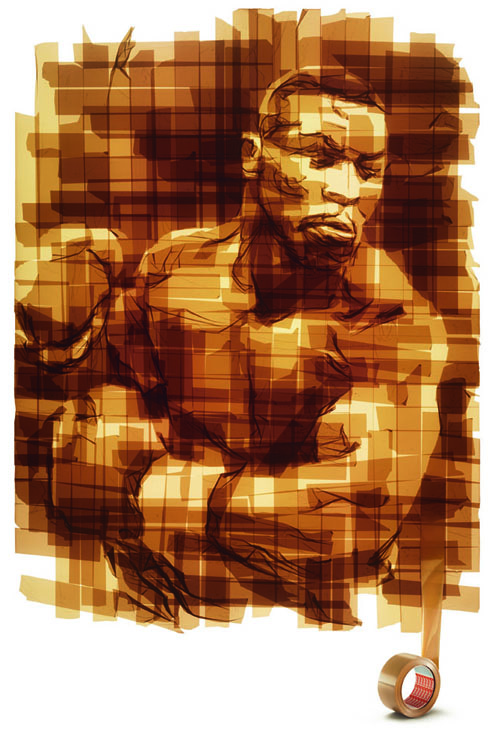 Packing Tape
Various forms of adhesive tape were already around in the 1920s. But then 3M came along and adapted it to myriad, specialized uses, and in the process reinvented itself as an invention-driven behemoth. Dick Drew, an inventor who shepherded that transition, first invented masking tape in the 1920's, after seeing automotive painters tear apart paint jobs, in an effort to mask certain two-tone spots using heavy adhesive tape. He went on to invent Scotch tape; another inventor at 3M invented duct tape. And 3M later became the company which brought you one of the most successful inventions of all time: The Post-It Note. (We're not sure what Mike Tyson has to do with packing tape, but the drawing's kind of amazing, right? The curves are bunched sections of tape–click for a bigger version?Ed.)
[All Photos by Andreas Sütterlin, ©Vitra Design Museum]