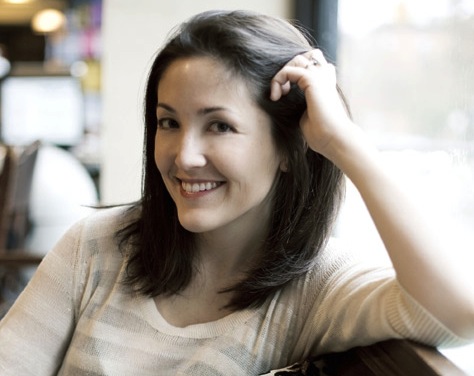 "Don't worry," Grace Bonney, founder of the blog design*sponge told a ballroom full of designers at IDSA's international conference in Portland, Oregon last night. "DIYers won't replace you. We're not trying to take your jobs."
Why the defensiveness? The conference's topic might have something to do with it. "DIY Design: Threat or Opportunity?," is this year's theme, and Bonney was tagged to kick off the festivities.
As one of the most influential voices in the area deemed "threat," Bonney tried to walk a diplomatic line, assuring the audience that her community, while talented and eager, was in no position to swoop in and land the HP account.
"We don't have your talent," she said. "We need your input."
While acknowledging that the crafts movement has its faults — too often, they copy other peoples' designs, there's frequently a lack of quality control, they can be lazy when it comes to innovation (her words, not mine!) — she insisted that, on balance, the movement represents more good than bad.
"They've revived the love of creation at the simplest level," she said. "They've renewed interest in traditional crafts and increased consumer involvement in the design process, and pushed the notion of working with salvage materials." What's more, she said, many DIYers have given up the comfort of regular employment, health insurance, and paid vacations to devote themselves to the thing they love. What's more admirable than that?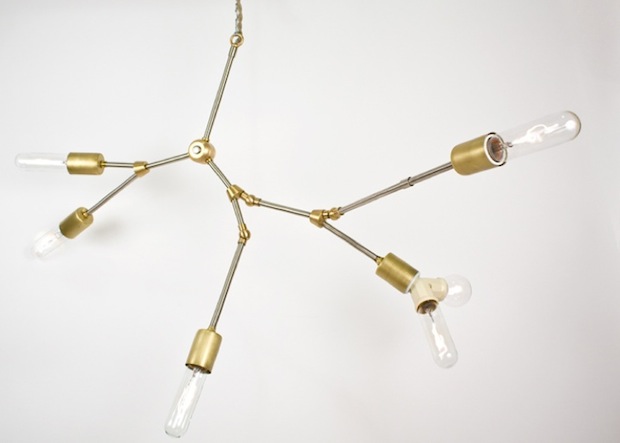 Lindsay Adelman's chandelier, also available as a DIY kit
And, she says, some of these folks are blossoming into first rate talent, moving from street fairs and online bazaars into uptown acceptance. She pointed to such rising stars as Lindsay Adelman (who famously gave away the instructions for her $10,000 lights so DIYers could make them for $120), Jean Pelle and Natalie Duckett (whose Alarming Clock, which pecks like a woodpecker, we featured here) as designers who have "crossed the line from craftsy to people with money."
An alarm clock by Natalie Duckett
Bonney said she was prompted to start her blog back in 2004 by a chance encounter with some products designed by Karim Rashid. Flashing an image of the designer in his signature white specs amid a flock of glossy trashcans, Bonney quipped: "I thought, 'If I see something else from this man, I'm going to puke.'"Much applause.
She wanted, she said, "to see the maker's hand" and to celebrate the blossoming talent she was seeing at Brooklyn's (and now nationwide) Renegade Craft Fair.
Six years later, following the founding of Etsy and the explosion of interest in crafts, she's determined to take the movement to the next level. And that, she said, is where the assembled design talent comes in.
"Please be involved," she urged the group, suggesting they could help out by teaching DIYers about new production methods, providing input in online critique sessions, or becoming curators of the community. "DIYers have an infinite network of ideas and are happy to share. They could be your new interns!"
Her hope, she says, is that together the two communities can become what fuseproject's Bart Haney described when he said, "Do it Yourself is evolving to be something more like Do It Together."
[Grace Bonney photo by Anna Wolf]